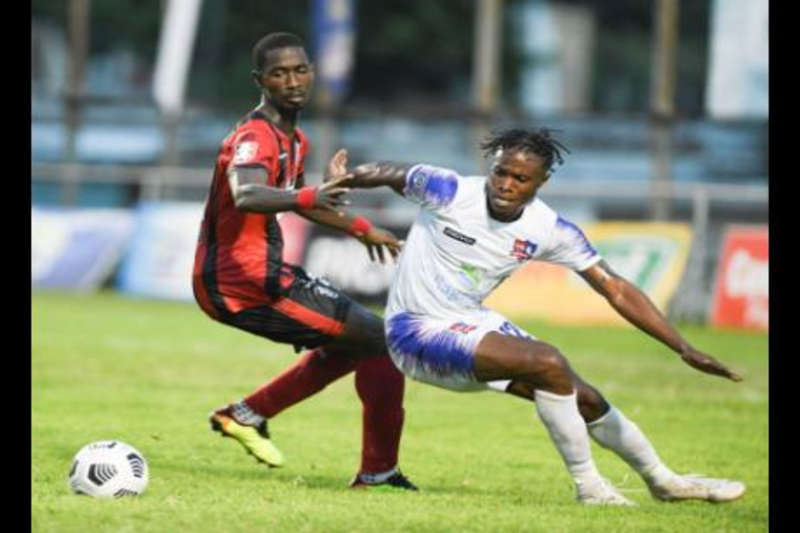 Waterhouse join JPL's top six
Waterhouse overtook Portmore for the sixth and final play-off spot in the Jamaica Premier League (JPL) after Shaquille Bradford's 15th-minute strike gave them a 1-0 win over Tivoli Gardens at the Anthony Spaulding Complex in the Monday night feature game.
Waterhouse climbed to 47 points, two more than Portmore, who fell to Cavalier on Sunday.
Coach Damion Gordon pointed to the importance of the result, noting that they now have control of their destiny.
"These points are very valuable. Most of the teams we have left are looking to solidify their position. They will be some hard games, but it is in our hands. It will not be easy, but this win against Tivoli puts us on a good platform to go forward," Gordon said.
Waterhouse got off to a good start when Bradford found space in the box and placed the ball past Kewong Watkins in goal for Tivoli.
Waterhouse were dominant in possession, but Tivoli made good use of their time with the ball, and both had good opportunities before the break.
Tivoli were better in possession after the half, but Waterhouse had excellent chances through Damion Binns, Denardo Thomas, Andre Fletcher and Bradford.
Tivoli's assistant coach Dwayne Blake thought they deserved at least a point.
"Even a point we wanted to leave with, but the season has been haunting us with scoring goals, and we are making simple mistakes that are costing us," he said.
Tivoli remain in 11th position on 19 points, the same as 12th place Vere.
In the earlier match at the same venue, Arnett Gardens defeated Dunbeholden 1-0, with Fabian Reid scoring in the 30th minute. Arnett joined leaders Cavalier on 46 points but have an inferior goal difference.