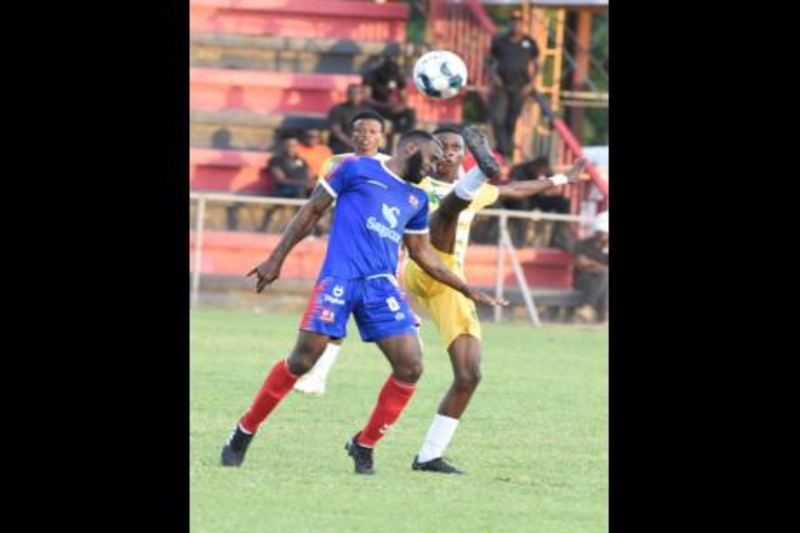 JPL best and worst Week 22
BEST
VERE UNITED
Before Monday night, Vere United had not scored more than one goal in a game all season. Against relegation-threatened Chapelton Maroons, the dam finally broke as they scored four, securing a vital win that puts them one step closer to ensuring their safety. It has been far from a good season for Vere, but securing another year in the top flight will be beneficial for first-year head coach Linval Dixon and his plans.
PORTMORE UNITED
Four wins in their last five games have put Portmore United in the sixth and final playoff spot - their latest being a 2-1 win over Tivoli Gardens. Impressive improvements have been made to their defence, which have only given up two goals in that span. Their offence isn't bad either, scoring 10 goals in that run. They, however, face a gauntlet of big games to close out the regular season, including their clash with league leaders Cavalier and their April 30 fixture against Waterhouse, which could essentially be a winners-take-all game for the final ticket to the postseason.
NICKOY CHRISTIAN
Out of the many candidates for goal of the season, Dunbeholden captain Nickoy Christian may have conjured an outrageous contender in their 4-0 win over Montego Bay United. Christian saw the goalkeeper off his line and his half-line lob sailed over his head and into the net to start a second-half surge, which sees Dunbeholden still in the race for the final playoff spot.
HARBOUR VIEW
Nicholas Hamilton's departure from Harbour View has not stopped the defending champions and thanks to a 2-0 win over Waterhouse, they are on course for a high playoff seeding and an outside chance at the regular season title. They are now four points off leaders Cavalier and have gotten over their mid-season slump to be in ideal form heading into a crucial stretch.
WORST
CHAPELTON MAROONS
Any slim hopes that Chapelton had of surviving relegation may have evaporated as they were soundly beaten by Vere United 4-0 in their Monday night encounter. Despite coach Clovis De Oliveira's best efforts, it is not a matter of if they will be relegated, but when. To stay up, they have to win their next four games and hope for a collapse from either Vere United or Tivoli Gardens. Both scenarios seem highly unlikely.
TIVOLI GARDENS
Tivoli Gardens latest defeat to Portmore United means that they have not won a game in two months and are tied on 19 points with Vere United, but are in 12th place because of goal difference. With 13th-place Faulkland just eight points from safety, Tivoli cannot afford to continue to hope that Faulkland falter to guarantee their safety. If they can get a win in their final four games it should be enough to guarantee another season.
MONTEGO BAY UNITED
A second-half surge doomed Montego Bay in their 4-0 defeat to Dunbeholden and the only silver lining they have is that they will most likely be in the top flight next year. A season that started so promising is going to end with a whimper, in their direction to focus on the young core. It will be interesting to see what they do next year.