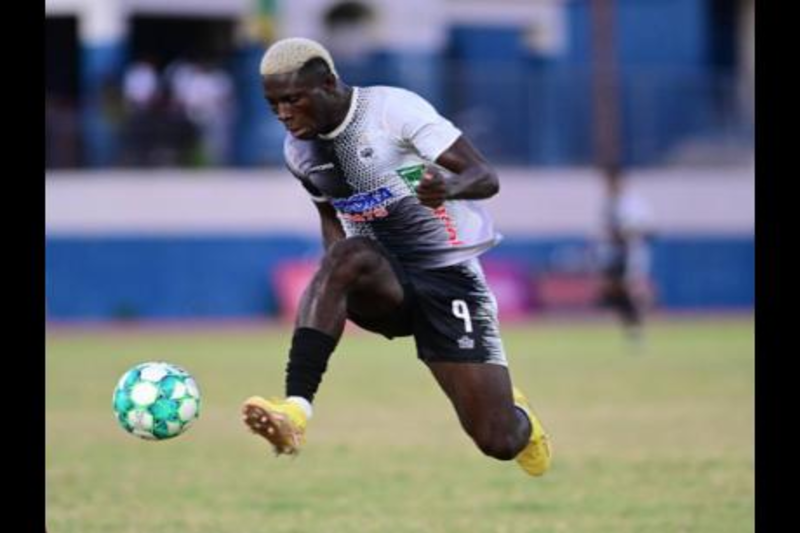 Anderson back in front in Golden Boot race
For four rounds the Jamaica Premier League's (JPL) leading scorers Collin Anderson of Cavalier and Trevante Stewart of Mount Pleasant were at a standstill, tied on 14 goals apiece atop the goalscoring chart.
However, on Monday Anderson scored the only goal in his team's 1-0 win over Humble Lion at the Ashenheim Stadium to take his tally to 15, one more than Stewart, and the 23 year old admits he's enjoying the season.
"It has been a very good season for me so far and I must say that I am really enjoying it," he told STAR Sports.
"The aim right now is 20 to 25 goals. So I am staying focused and going for it," he added.
Cavalier had numerous chances on the evening but were only able to capitalise on one of the many openings they created, especially in the first half.
However, Anderson credits his teammates for his first goal in four matches, which also puts him ahead in the race for the Golden Boot.
"It was a tough game and it's good to know I came out and battled along with my team and they helped me to get that goal. So I really thank them for it," he commented.
The win also put the Rudolph Speid-coached team on 43 points atop the JPL standings for the first time this season, on goal difference over Arnett Gardens and Anderson was also pleased to produce the goal that put his team on top of the league.
"Humble Lion are always a very tough team but we came and I delivered and we give thanks for that."
Meanwhile, coach Rudolph Speid believes the player's goal drought was a result of him adjusting his style to fit the national team.
"We spoke about the fact that he has not been scoring since he came back from the national team. There is a difference to how we play and how the national team plays.
"So we discussed it and we told him we want him facing the goal a lot more and he worked on it during the week and he got it right today (Monday)," Speid said.
livingston.scott@gleanerjm.com