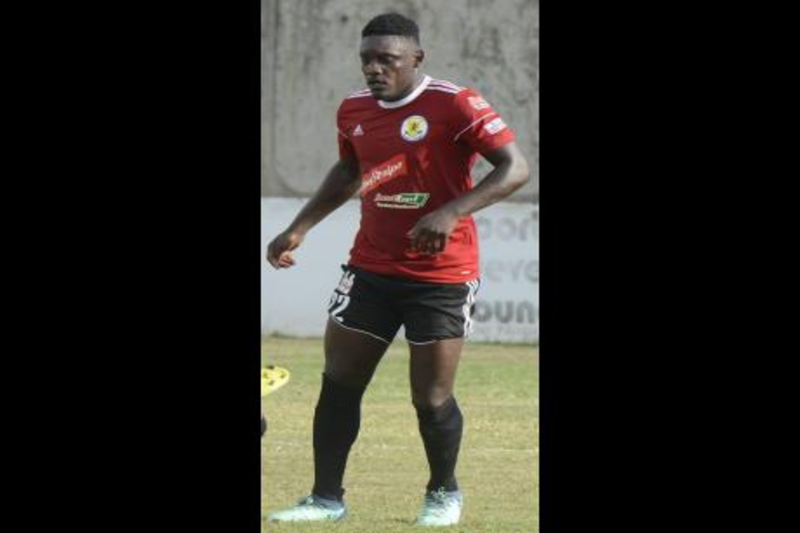 Taylor to continue fight for Maroons' fading hopes
Chapelton Maroons' fate in the Jamaica Premier League (JPL) is all but sealed as the newcomers are struggling at the bottom of the table, with just eight points from 20 games. Nevertheless, veteran midfielder Evan Taylor is not giving up hope, as he wants the players to fight relegation to the end, believing they need to win their remaining six games for a chance of survival.
Maroons remain nine points shy of safety, and the experienced playmaker believes they must find a way to win, having been victorious in only three matches so far this season.
"We will be fighting to the end non-stop. We won't be giving up. We will give everything we have until the final day," said Taylor, who made his international debut at 19 years old in 2008 under then Reggae Boyz coach Rene Simoes.
"For the rest of games, we cannot drop any more points. We have to try to get maximum points each game we go into."
The Maroons have not had much to smile about in their debut JPL season. Individually and even collectively, the new boys have struggled, but Taylor, at 34 years old, has been a beacon of consistency.
Playing central midfield, the veteran consistently shows his quality and experience and is at the heart of most of their plays.
He argues that he will continue to do his best to lift them from the doldrums, although his performances have not been as rewarding as he would desire in terms of points.
"As a senior player, I am just trying to handle myself the right way, trying to help the younger players better their craft. I have been contributing well to the team. If I wasn't, I don't think the coach would be playing me every game. So I am doing my job.
"We just have to keep on working. We are playing well. We just need to finish the chances when we get them. It is not like we are not getting opportunities. We are getting opportunities, but we are not putting them away. So I think we need to be hungrier in front of goal," he said.
In their last game against Montego Bay, they took a point after a 0-0 draw, and Taylor said it is something to build on. He also has no intention of hanging up his boots anytime soon.
"A point is better than none. We can build on that going forward. We could have done better, but we handled ourselves well, and I am happy with the point.
"As long as I am in good condition, as long as I am training and keeping myself in good condition and keep the mind focused, I will continue playing. As long as you have the mindset to play and work and train hard, age does not matter. Once you can do the craft and you have what it takes, you just continue to do the work."
Taylor has 11 caps for Jamaica. He has played for Reno, Harbour View, Montego Bay, Waterhouse, Mount Pleasant and Whitecaps Residency and Charleston Battery in the United Soccer League.