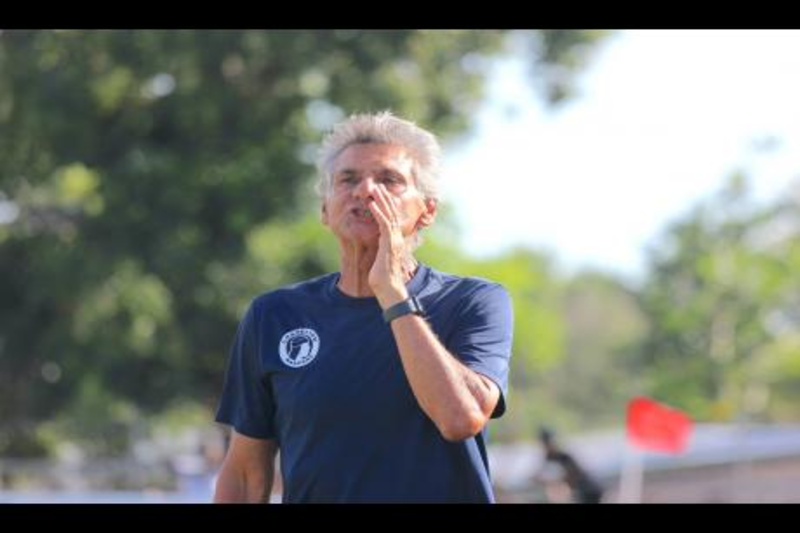 de Oliveira hangs on to JPL's survival for Maroons
Brazilian head coach Clovis de Oliveira says his month-and-a-half stint with Chapelton Maroons has been an emotional journey as he tries to keep them in the Jamaica Premier League (JPL) - the highest level of football on the island - next season.
Maroons are languishing at the foot of the JPL on seven points from the 19 games.
de Oliveira and his staff were thrust into a tumultuous situation, with the unavailability of players and the much-talked-about spat with former coach Lenworth Hyde hanging over the Clarendon-based Maroons just before they took up the job.
Maroons were also docked six points for failing to show for their fixture against Mount Pleasant Football Academy, and de Oliveira is trying hard to shrug off all those negative elements and focus on trying to keep them from dropping back down to the lower leagues.
A 5-3 penalty shoot-out win over Humble Lion in the island's knock-out competition, Lynk Cup, on Thursday was a testament that some things are going right for Maroons, who are yet to put their best team on the park, according to de Oliveira.
de Oliveira said some players are unable to play because of transfer issues and others are out injured or on card suspension, however, he contends that things are looking up.
"I am facing a lot of problems, but I am not complaining, I am a professional coach, and I will keep going, and I will not give up," he said.
The Maroons have won only one of their last six JPL games, which was against Tivoli Gardens in February.
Despite having the second weakest defence in the league, with 33 goals conceded, de Oliveira believes a bit more time can work wonders for Maroons, who are in transition.
"I know it is very difficult to maintain the team in the Premier League, but I spoke to the president, and I told him we are trying our best. I see a lot of improvement, and I am proud as to how the players are starting to respond," de Oliveira said.
Scoring goals has also been a problem for Maroons, with just nine goals on the statistics sheet, one more than the worst-scoring Vere United.
With the JPL title out of contention, de Oliveira has the knockout Lynk Cup on his radar, having advanced to the quarterfinals.
"I would love to go to the semifinals and even the final, and I would be proud if this is possible. It is even my desire to win this knockout competition, but I know it is not going to be easy," he said.