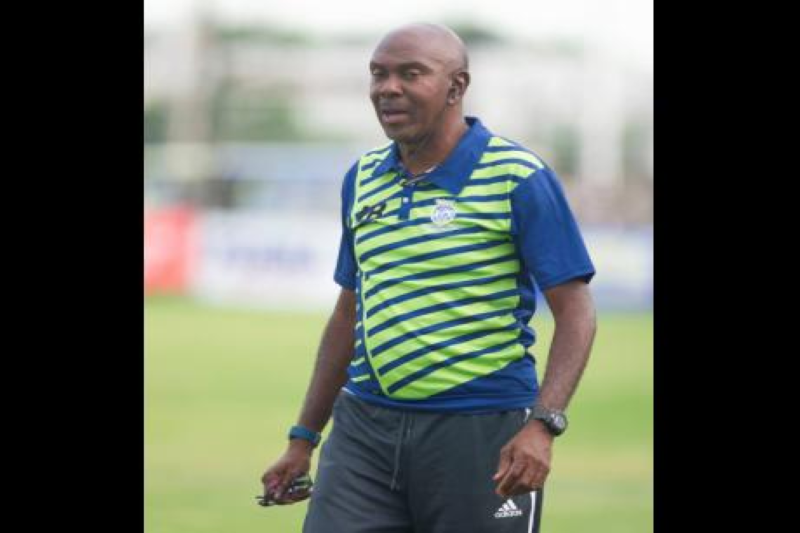 JPL coaches bemoan goalscoring woes
Jamaica Premier League (JPL) coaches Andrew Price, Ludlow Bernard, and Jermaine 'Teddy' Johnson admit to the general belief that the island's senior local footballers lack the art of scoring goals and contend that the issue must be addressed at a younger age.
Speaking at Wednesday's JPL press conference at the Jamaica Football Federation's offices, the coaches lamented the inefficiency of local players in front of goals, arguing that goalscoring continues to be a sore point for all the teams in the league.
"It is a problem most of the teams have. They are not blessed with proven goalscorers, so that is the Achilles Heel of not only Humble Lion. Most of the teams in the Premier League are not consistent and clinical in front of goal, so that is one of the areas we are constantly working on," said Price.
Price is the coach of Humble Lion, who have scored just 16 goals in 17 matches this season, with veteran midfielder Andrew Vanzie being their leading scorer with five. Price surmised that local players have a shortfall in the qualities needed to score goals.
"It is going to take a while because a lot of these players do not have the killer instinct coming out of school.
"So if there is any area we have to improve going forward, it is definitely our finishing, but we are going to continue to work on it," Price insisted.
Harbour View's Bernard and Johnson of Tivoli Gardens want the issue addressed in players' early developmental years, with Bernard calling for persons with the experience and knowledge of scoring goals on coaching staffs at the various clubs.
"The other day, I shuffled the deck and put some other players in the centre forward position, and you could see that it was not natural for them. Goalscoring is an instinct and this was what we have to develop early.
"It has to begin from the lower age groups. I work with young players and one of the things I observed is that most of the youths seem to be midfield players. We are not encouraging the youths to be centre forwards and centre backs," Bernard pointed out.
Johnson added: "It has to start from a younger age, and this has to be taken seriously. Give them the training all the time, shooting and finishing, and show them how to run (off the ball), but it is a hard task. You can show them what to do in training but if they are not doing it the right way, you just have to keep on working until you get it right."
This season 213 goals have been scored from 238 matches, which is less than a goal per game.
After 17 matches, Cavalier's Colin Anderson and Mount Pleasant's Trivante Stewart lead the goalscorers chart with 14 goals each, followed by Arnett's Fabian Reid with 11. Molynes's Jason Wright and Cavalier's Dwayne Anderson are next, on six each.