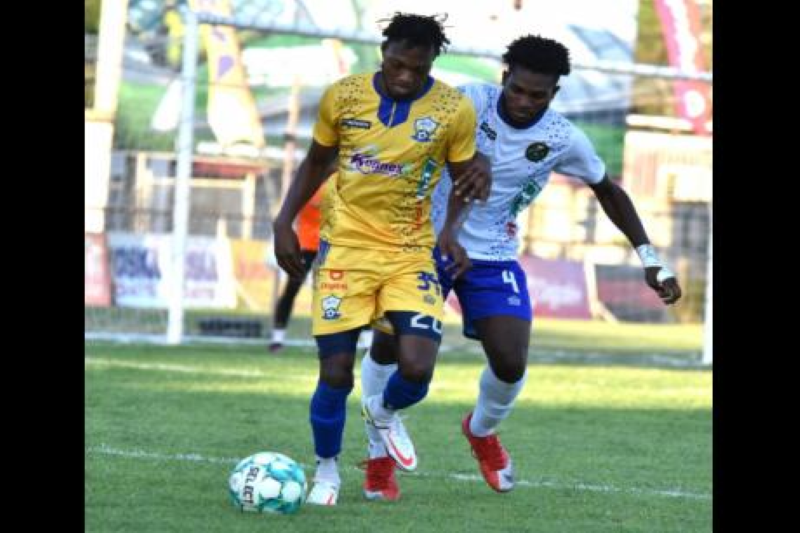 Harbour View move closer to top three with 1-0 win
Christojaye Daley's first goal of the season gave Harbour View a 1-0 win over Humble Lion and pushed the defending champions three points clear of their opponents in the Jamaica Premier League (JPL) standing.
The former William Knibb player, who returned from a year long loan with Slovenian club FC Koper this year, cut inside from the right and beat Prince-Daniel Smith with a left-footed strike at the Anthony Spaulding Sports Complex last night.
Both teams came into the game tied on 29 points and the result puts Harbour View solely in fourth and coach Ludlow Bernard said it was an important victory for his team.
"It is important to remain consistent. The front three have been very potent in the last few weeks and don't seem to be giving an inch.
"If we want to be a part of that force we have to win games like these, tough games," he said.
Bernard added that it was now time to build on what they have done in the last five matches.
"Winning four of five games is nothing strange, we did that in the first round. So we need to push on this time around with the teams in front of us."
It was an evenly contested game with Timar Lewis and Colorado Murray looking quite dangerous for Harbour View in the first-half.
However, the best chance of the half fell to Roshane Sharpe but he lifted over the bar from close range following a melee in the area.
Both teams continued to have their moments in the second half but the most decisive moment came in the 72nd minute when Daley weaved in from the right and fired home from the edge of the area.
"Christojaye is not a 100 per cent. We told him to play in a rather unfamiliar position but it was necessary at the time because we are really short on wide players. But it wasn't an accident what he did, drifting off the flank coming inside. Once the shot is on he is going to have a strike," Bernard commented.
Humble Lion coach Andrew Price said it came down to who took their chances.
"We got several opportunities and in a game of small margins it is going to come down to attrition and we gave up a goal and gave them an opportunity," he said.
livingston.scott@gleanerjm.com
Other result
Molynes 4 Vere 0