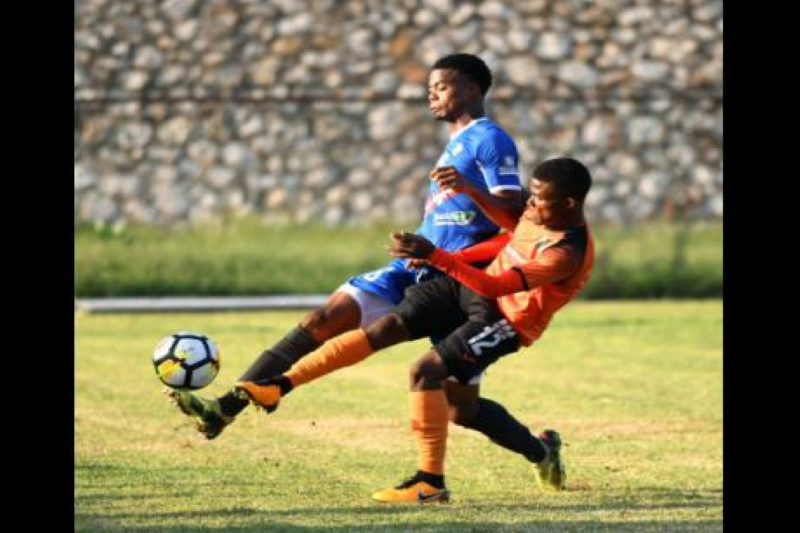 Breakenridge works for Reggae Boyz call-up
Harbour View's central defender Romaine Breakenridge hopes his performance this season can earn him a call-up to Heimir Hallgrimsson's senior Reggae Boyz squad.
Hallgrimsson has been viewing and calling up some of the best local talents since he arrived in January.
Breakenridge, the former Tivoli Gardens and Portmore United player, has been one of the outstanding defenders in the Jamaica Premier League (JPL) for several years and after making the move to the East Kingston-based Harbour View last season, he continues to be on top of his game.
He helped Harbour View to the title last season and the fourth-best defensive record in the league this term.
Breakenridge, however, admits that catching the eyes of the new coach will be at the forefront of his mind when he steps out to represent Harbour View in their match against Humble Lion at the Anthony Spaulding Sports Complex this evening at 7:30 p.m.
"Definitely, I would love to get one (call-up). The last time I got called up was some time ago. So I would like to get one now," he conceded. "It is just to remain consistent and get results, and that will speak for me."
The 28-year-old was last invited to the national team by previous coach Theodore Whitmore, and although he is enjoying the season he has been having, he is focused on improving every day.
"There is always room for improvement and areas to work on. Working day in day out only makes you better, and the aim is to get better every session, and that is just the aim as I continue to work," he said.
Harbour View hit a snag earlier in the campaign when they lost four times in six matches, however, they rebounded recently, winning three of their last four, and the defender thinks things are coming together at the right time.
"Honestly, I think I am heading in the right direction under the guidance of coach 'Luddy' (Ludlow Bernard), who is an amazing person and coach.
"The team is working. We have been through our bad patch. Better it is early than in the play-offs, but the team is going in the right direction, and we continue to work and believe," he said.