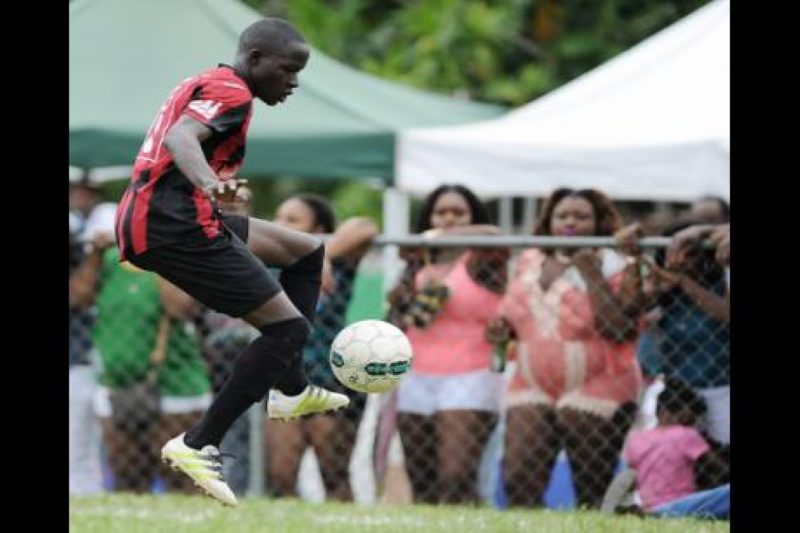 Best and Worst JPL Week 17
BEST
FABIAN REID
Arnett Gardens' Fabian Reid has entered the running for the Golden Boot. Thanks to a well-taken hat-trick, he fuelled Arnett's 5-1 hammering of Molynes United on Sunday, which has them tied on 36 points with Mount Pleasant. Only goal difference keeps the 'Junglists' in second place; but now, Mount Pleasant's gap at the top has evaporated.
HARBOUR VIEW
Has Habour View's offence finally got its act together at the right time? The signs are there after the defending champions outclassed Faulkland FC 5-1 in their Sunday encounter. They could not score multiple goals previously, and now they have seven in their last two, and this must be a welcome sign for Harbour View, whose goalscoring problems were starting to take their toll.
WATERHOUSE
Waterhouse kept pace in the play-off race, thanks to a 2-1 win over Vere United, which keeps them a point behind sixth-place Dunbeholden. A slip-up by the latter could leave the door open for an opportunity for Waterhouse to get into the play-off places.
DUNBEHOLDEN
With Waterhouse and Portmore United on their heels, Dunbeholden needed to do their job to hold on to the last play-off spot. They did that with a 4-1 win over Tivoli Gardens that puts them a point above Waterhouse and three above Portmore United.
WORST
FAULKLAND
Faulkland have not shown any signs that they can dig themselves out of the relegation hole after a lopsided 5-1 defeat to reigning champions Harbour View. They have now conceded 35 goals, the most in the league, and have the worst goal difference (-24).
MOLYNES UNITED
The defending of Molynes United against Arnett Gardens was shambolic, and they probably will be grateful it wasn't more. A 5-1 defeat will sting, but it will be the growing pains that the club will have to improve on if the project under head coach Alex Thomas is going to bear fruit later on.
TIVOLI GARDENS
Four defeats out of five games for Tivoli Gardens and being outscored eight to two in that span do not bode well for them. They were shut out of the last three games, and after they took the lead in the eighth minute, they collapsed. It is something that the coaching staff will have to address going forward.