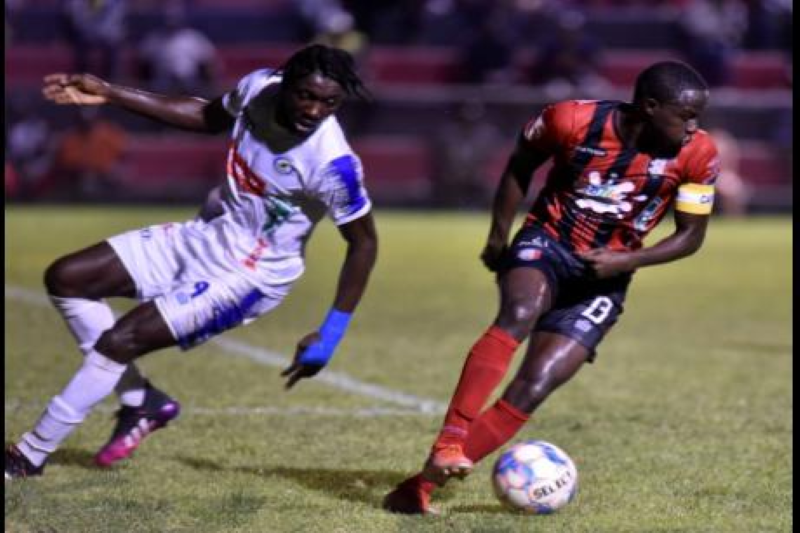 Arnett's Reid uninterested in Golden Boot race
Cavalier's Collin Anderson and Mount Pleasant's Trivante Stewart, early in the Jamaica Premier League (JPL) season, pulled away from the pack in the race for the Golden Boot.
On Sunday, however, Arnett Gardens' striker Fabian Reid placed himself within touching distance of them after bagging a hat-trick in their 5-1 win over Molynes United, which took his tally for the season to 11, just three shy of Anderson and Stewart.
The 31-year-old Reid, nevertheless, insists he is not focused on the scoring award but on the success of Arnett.
"I am not running any goal-scoring race because I am about the team. The moment you start to run down goal scoring, it will lead you astray to be selfish, while you do not want to be selfish, you want to think about the team," Reid said.
He believes that while Arnett are doing well, the goals will continue to flow for him.
"I feel good scoring, but I am not doing it for myself, I'm doing it for the team. As long as the team is performing the goals will come," he said.
Arnett Gardens have won their last six games and Reid's goals have been integral to their second-round form, and he has enjoyed leading them from the front.
"It is the right time of the season to hit form because it is going down to the wire. The work that I am putting in is paying off so I have to continue doing the work and continue leading the youngsters, but anything we are doing we are doing it as a team. I am not thinking about myself. We are also playing good football, so we just want to work and not get complacent," he said.