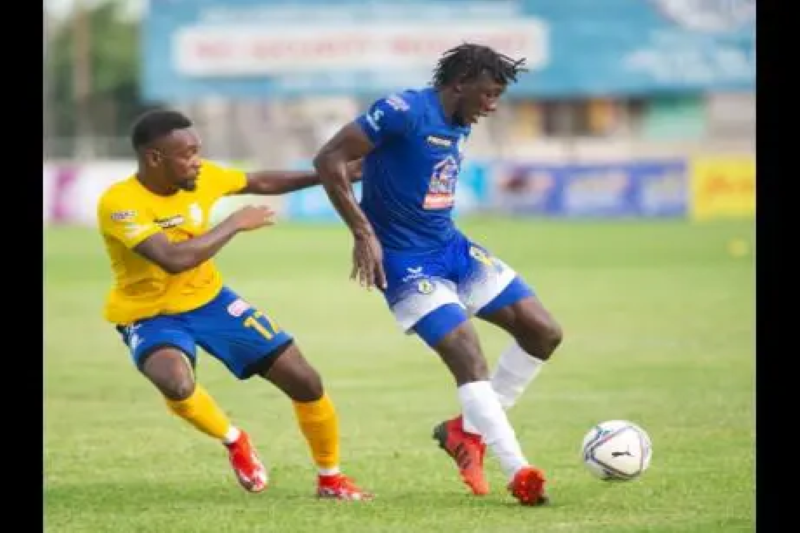 Mount Pleasant's Stewart sets high targets
Mount Pleasant striker Trivante Stewart is having the season of his life in the Jamaica Premier League (JPL), netting 13 goals in 14 games to lead the JPL scoring chart.
Although the 22-year-old is aiming for the Golden Boot this season, he also wants the JPL title and best player awards, and, with the season he is having, the sky is the limit for the young forward.
"It's a great feeling being the leading goalscorer. Last season, I was the second top scorer for them. Daniel Green finished on 13 and I had eight. It could have been a better season. So. this season, I had to prove myself.
"The best is yet to come. I want to win the Premier League title, the Golden Boot and the best player in the league. I want those three awards, and I am on the right track and the team is on the right track," he said.
The striker also has another target in mind, Roen Nelson's 20-year-old record of 30 goals in a season.
Nelson established the record in the 2002/03 season and, since then, only Devon Hodges of Rivoli with 25 goals in the 2008/09 season and Reno's Craig Foster with 20 in the 2014/15 season, have broken the 20-goal barrier.
Stewart believes he will score more than 25 goals this season, should he not even break the record.
"My aim is to score at least a 30. Only one player has ever scored 30 goals, and it has been a while since a player scored 25 goals. So I am working hard to make sure I can get at least 26 to 28 goals and up the standard of goalscoring in the league.
"I am really pushing myself because to be top goalscorer would be one of the best things in my life and my career," he reasoned.
For much of the first round, the former University of the West Indies (UWI) and Molynes player, playing his first full season at one club, was locked neck and neck with Cavalier's Colin Anderson, who has scored 10 goals in the goalscorers' race.
Stewart's hat-trick against Dunbeholden a couple of weeks ago, however, separated him from his rival.
Nevertheless, he admits the challenge has been great motivation.
"The competition with Colin, I really like it. It pushes me more. I have done a lot of things to improve my scoring. I put in at least 30 minutes' work each training on my finishing.
"I am putting in the work, and I have the help and support to just score goals and keep the team winning and make the fans and coach happy," he said.