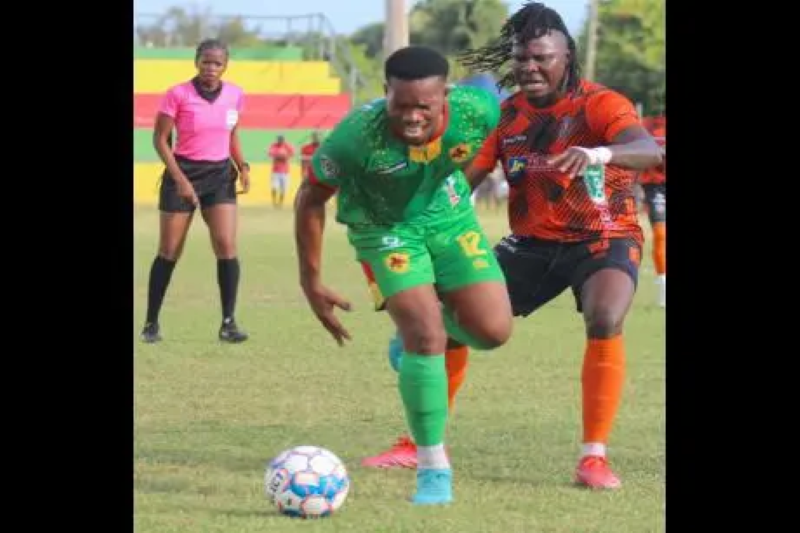 JPL Best and Worst Week 14
BEST
ANDREW VANZIE
Humble Lion's veteran Andrew Vanzie may not be as mobile as he once was, but is still capable of producing glorious moments. Vanzie's brilliant free kick in the opening minutes of their 2-1 win over Dunbeholden on Monday gave goalkeeper Damion Hyatt no chance as Humble Lion's charge up the table continues.
ALEX MARSHALL
While Humble Lion's Vanzie's scorching free kick against Dunbeholden was a contender for goal of the week, Portmore United's Alex Marshall's long-range blast against Montego Bay United may be a contender for goal of the season. Marshall announced his return to local top-flight football, shielding off a Montego Bay player before unleashing a shot from 20-plus yards out. The game may have ended in a 1-1 draw, but that will be one of the season's highlights.
MOLYNES
After defeat to Waterhouse on the opening day of the season, Molynes United similarly returned the favour, clipping them 2-1 in their return fixture on the weekend to end a five-match winless streak. The win was their first since January 2 and places them eight points above safety and four points from the top six.
HARBOUR VIEW
Harbour View finally managed to steady the ship on the field, after the ugly events last week, which put a blot on the reigning champions, after they defeated Chapelton Maroons 1-0 and kept their head above the water in the top six. Their offence is still a problem, as they have only scored two goals since the start of the new year.
WORST
CHAPELTON MAROONS
As much as new head coach Clovis De Olivera needs time to get his tactics across and put them in a groove, their chances of staying in the top flight are slowly slipping. They have not won a game since the start of the new year and thanks to their 1-0 defeat to Harbour View, they have registered their ninth of the season. They are 11 points from escape, which will prove impossible if their form does not improve.
CAVALIER
It is bad enough that Cavalier' Shaniel Thomas's 92nd-minute goal was merely a consolation in their 2-1 defeat to Arnett Gardens on Sunday but matters are now complicated with Richard King's absence for the next game against Vere United because of suspension. King was dismissed in the dying moments of the match, their second red card of the season, which will require them to reshuffle their backline to ensure they can close down a team that is known for something on the break and keeping things tight at the back.
DUNBEHOLDEN
Dunbeholden are not going to be pleased with the way that they conceded Humble Lion's stoppage time goal, which led to their 2-1 defeat on Monday night. A missed clearance in the box allowed Javon Smith to slot the ball in the bottom corner and put the game to bed. It makes things uncomfortable for last season's finalists as Portmore United are now a point behind them for the sixth and final playoff stop.