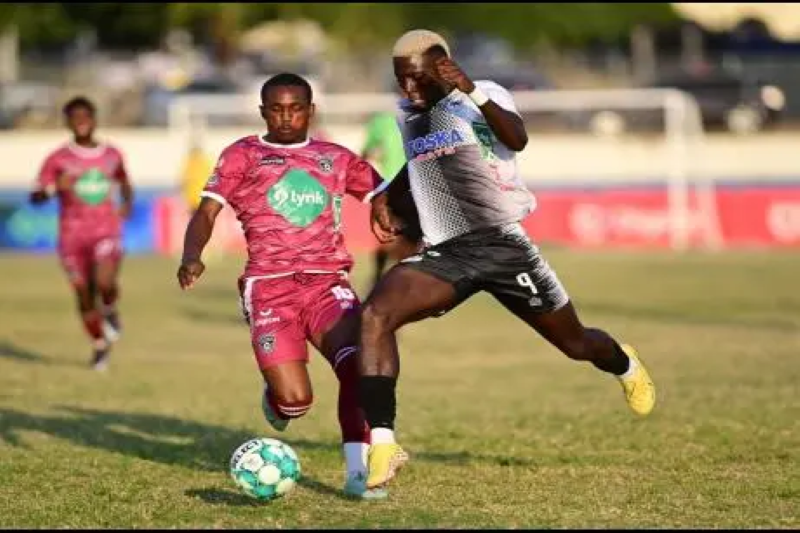 Hot Anderson propels Cavalier to 4-1 win
Colin Anderson's hat-trick against Chapelton Maroons in the Jamaica Premier League (JPL) at the Ashenheim Stadium yesterday lifted Cavalier to second in the points standing while putting the striker back in the lead for the competition's Golden Boot.
Cavalier won 4-1 to climb to 32 points, two more than Arnett Gardens, who play Waterhouse tonight. Cavalier trail Mount Pleasant by two points.
Anderson surpassed Mount Pleasant Trevante Stewart's 13 goals, taking his tally to 14 for the season. He was ecstatic to deliver for Cavalier and noted that his aim remains 25 goals for the season, which he is determined to reach.
"It's good knowing that I came out and deliver. I set a target for the season, and I am going for it.
"The games that I didn't score, I went back to training and fixed it by just working hard and coming out and delivering.
"I could have pushed harder (yesterday), but I got a hat-trick, and I am really grateful," he commented.
He insists his focus is not on Stewart, but on achieving his target, despite overtaking the Mount Pleasant attacker at the top of the goal-scoring chart.
"It is not a race (for me). I set a target and going for it," he said.
Cavalier did all the running in the first half, with their opponents failing to cope with their pace and intensity.
After some glimpses at goal, the Rudolph Speid-coached Cavalier took the lead when Anderson chested home Christopher Ainsworth's cross seven minutes to the break.
Dwayne Atkinson then set up his striking partner in the 68th minute after a good run by Shaneil Thomas.
Atkinson provided another assist nine minutes later, which Anderson slotted past Mikhail Harrison to put Cavalier 3-0 up.
Evan Taylor pulled a goal back for Maroons with a candidate for the goal-of-the-season, beating Vino Barclett with an effort from inside his own half after catching the goalkeeper off his line. It, however, turned out to be a consolation for Maroons.
Ronaldo Webster added a fourth to provide back-to-back wins for Cavalier after they secured a 1-0 defeat to Vere United last week.
Maroon coach Clovis De Oliveira argued that they had to rely on inexperienced players for the encounter after losing two players instrumental in their 2-1 victory over Tivoli Gardens last week.
"It was kind of a different situation. Unfortunately, we started the game losing two players, so I had to look after the young boys, and a lot of them were (playing) the first time.
"Cavalier are strong. They deserve to win us, but I was proud of our performance," De Oliveira said.
Chapelton sit at the bottom of the standings with six points, one less than Faulkland and eight adrift Vere United.
livingston.scott@gleanerjm.com
YESTERDAY'S RESULTS
Portmore 2 vs Vere 0
Mount Pleasant 2 vs Tivoli 0
Montego Bay 2 vs Molynes 2
Faulkland 0 vs Humble Lion 0
Cavalier 4 vs Chapelton Maroons 1
TODAY'S MATCHES
Harbour View vs Dunbeholden at 5 p.m.
Arnett Gardens vs Waterhouse at 7:30 p.m.
Both matches at the Anthony Spaulding Sports Complex