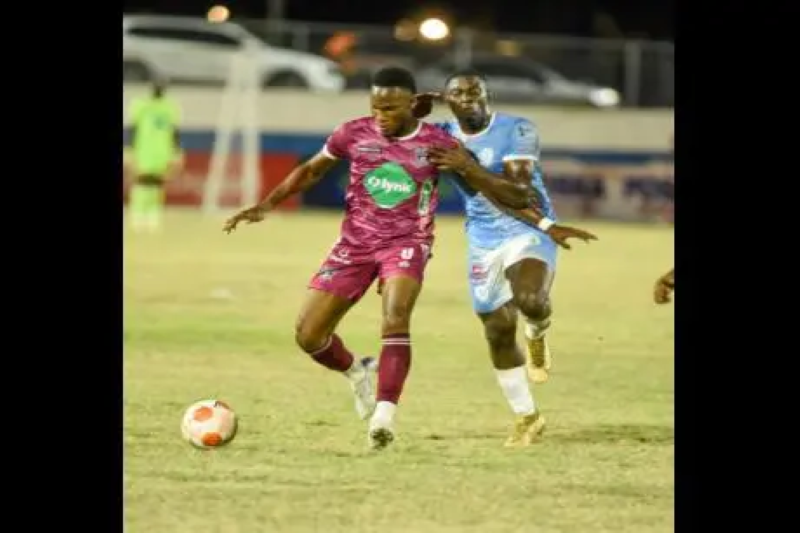 Elliot credits coach De Oliveira for changes at Maroons
Heading into Monday night's Jamaica Premier League (JPL) fixtures against Tivoli Gardens, Chapelton Maroons were in dire need of points and a win.
The Clarendon-based Maroons had not won in 10 games and had taken only three points during that run to sit bottom of the table, 11 points from safety.
Against Tivoli, they needed three points to inspire their hopes of survival this season, and it was very difficult to see where the goals would come from.
However, with the game seemingly heading for a draw, Earon Elliot rose to the occasion and scored twice in the last 10 minutes to give Brazilian coach Clovis De Oliveira his first win in three attempts.
The 23-year-old Elliot, a former Tivoli player, has spent time in midfield this season until he was put into the attack by De Oliveira, who, he revealed, has given the players the confidence to go out and perform.
"He (De Oliveira) always tells me he believes in me. He drives confidence in me. He drives confidence in each and every player to know we can do it.
"We are in a spot and we want to get out, and the coach is giving us the confidence; and that is the difference with coach Oliveira and other coaches," he commented.
He admits they were getting desperate for results, and the three points on Monday have encouraged them to carry on.
Elliot is the only player to have scored two goals for Maroons this season, and based on the quality of his finishes on Monday, it can be argued that he will be pivotal in their goal-scoring ambitions.
However, he is not getting carried away with his super-sub performance on the night and will continue to take things in stride.
"We needed this victory," he told STAR Sports. "One thing was in our minds, and that was to take the three points; and it is a very important three points for us.
"My thought [when coming on] was very simple, get the ball into the back of the net, and that was clearly stated out there.
"And it is a very overwhelming feeling, knowing that I came off the bench and scored twice," he said.
"Let us see [if I can carry on like this]. I just have to put in some hard work and see if I can get some more goals," he said.
livingston.scott@gleanerjm.com