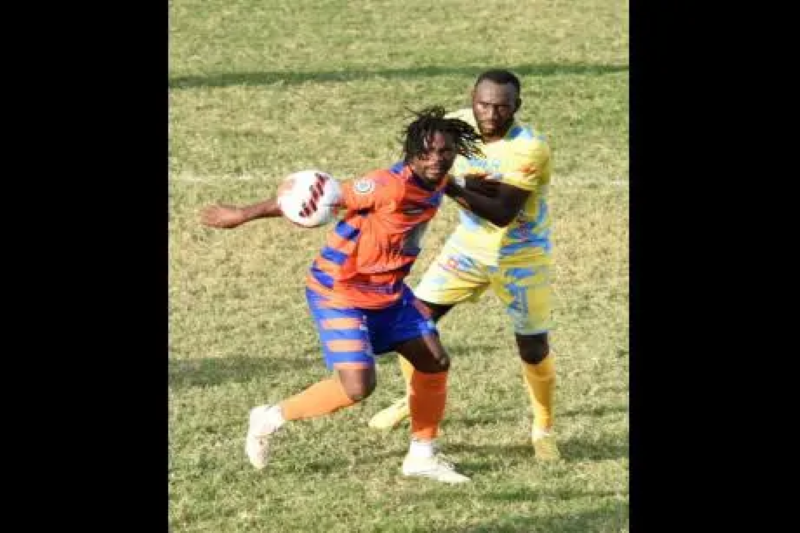 Duckie downplays MoBay's 3-0 defeat
Montego Bay United coach Donovan Duckie contends the 3-0 scoreline his team suffered against Waterhouse in the Jamaica Premier League (JPL) at Waterhouse Mini-stadium yesterday was not a true reflection of the game.
The visiting Montegonians created several chances throughout the game but failed to convert.
Duckie thought Waterhouse played well but believed the scoreline was flattering for them.
"I am disappointed with the result, but there are a lot of positives in it for us. We started the game tentative and Waterhouse asserted themselves. In the second half, we were much better. We had six chances and nothing to show, so the result of the game is not a reflection of how we performed.
"We understand our weaknesses and strengths. We are building a project, and we have to be patient, but also, we cannot take away the performance of the Waterhouse's 'keeper (Kemar Foster). He was brilliant," Duckie said.
Denardo Thomas gave Waterhouse the best possible start with a fifth-minute strike, however, Montego Bay remained positive, and in the 21st minute, Nevaun Turner nodded a great chance wide.
Shaquille Bradford and Andre Fletcher then missed good opportunities for the hosts before Montego Bay's Marland Maxwell failed to capitalise on sloppy Waterhouse play and put his shot wide.
Soon after, Orlando Brown hit the post before Kenroy Howell headed home the resulting corner to put Waterhouse 2-0 up in the 44th minute.
After the break, Montego Bay had several clear chances through Ahmal Nugent-Hudson, Johann Weatherly, Courtney Allen and Nazime Matalie Grant but could not convert.
Ramone Howell secured all three points with his deflected shot in the 89th minute.
Waterhouse climbed one place up to seventh with 21 points, while Montego Bay remained 10th with 17 points.
Waterhouse assistant coach Damion Gordon admits there is work to do defensively but was pleased that work done on the training pitch was on display in the match.
"How we executed was very good and most of how we executed came from the training ground. It really feels good that we came out and got a chance to do them in the game."
livingston.scott@gleanerjm.com
YESTERDAY'S RESULTS
Mount Pleasant 0 vs Harbour View 0
Arnett 2 vs Portmore 1
Humble Lion 2 vs Molynes 1
Dunbeholden 4 vs Faulkland 2
Waterhouse 3 vs Montego Bay United 0
TODAY GAMES
Chapelton Maroons vs Tivoli Gardens at 5 p.m
Cavalier vs Vere United at 7:30 p.m.
Both games at the Ashenheim Stadium