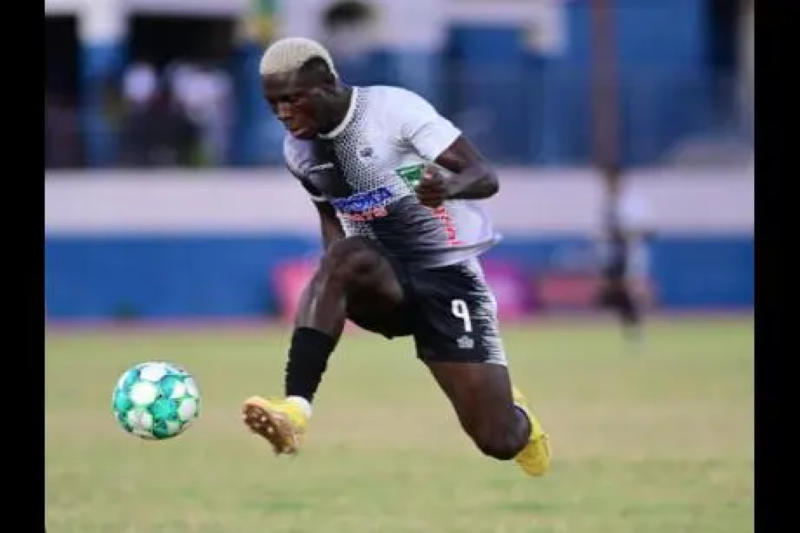 BEST and Worst JPL Week 16
BEST
COLIN ANDERSON
The momentum in the Golden Boot race has shifted towards Cavalier's Collin Anderson, who cannot stop scoring. His second hat-trick of the season led Cavalier to a 4-1 trouncing of Chapelton Maroons, which now takes him to 14 goals this season. He vaults to the top of the goalscoring charts ahead of Mount Pleasant's Trivante Stewart.
HARBOUR VIEW
Eleven matches and more than 800 minutes played. That is how long Harbour View went without scoring multiple goals in a single game. The reigning champions finally ended that nagging trend on Monday, defeating Dunbeholden 2-0. Goalscoring has been a problem of late, and while the win does not mean that Harbour View will be back firing on all cylinders immediately, it will be pleasing to head coach Ludlow Bernard that, once this year, he did not have to sweat a one-goal advantage.
ARNETT GARDENS
Formwise, Arnett Gardens are now the hottest in the league, and, thanks to their 1-0 win over Waterhouse in Jamaica's version of 'El Clasico', they not only extended their winning streak to five games but swept the season series against their Drewsland rivals. The elder statesman Fabian Reid was at the right place at the right time for the winning goal, which sees the 'Junglists' still two points away from leaders Mount Pleasant.
DONOVAN BROWN
Montego Bay United may have been struggling for wins lately, but they have been producing real highlight goals this season. The latest to add to the collection is Donovan Brown, whose outrageous strike from outside the area, in the 89th minute, rifled into the top corner of the net, salvaged a 2-2 draw for Montego Bay against Molynes United.
WORST
TIVOLI GARDENS
Three losses in their last four games have Tivoli Gardens searching for answers as they are not showing signs that they can snatch a late play-off spot, despite the teams above them struggling. The execution in the final third has been a longstanding problem this season and something that they have to fix quickly with 10 games to go in the regular season.
CHAPELTON MAROONS
Chapelton Maroons are slowly running out of time and points to salvage their season, with 10 games remaining in the regular season. They were simply outclassed by Cavalier in their 4-1 defeat. The consequences of their points deduction are now starting to loom large. With their future opponents all in the play-off hunt, Chapelton will have to dig deep to get any point they can to put the pressure on Vere United.
DUNBEHOLDEN
Last season's beaten finalists should be uncomfortable for the rest of the regular season. Their third defeat in four games, combined with Portmore United's 2-0 win over Vere United, means that the race for the last play-off spot, which they currently hold, will be a dogfight to the final day. For Waterhouse and Portmore United, their nearest challenges are tied with 21 points, one point away from them. The margin of error has closed considerably and will demand better performances to ensure they are in the title hunt.