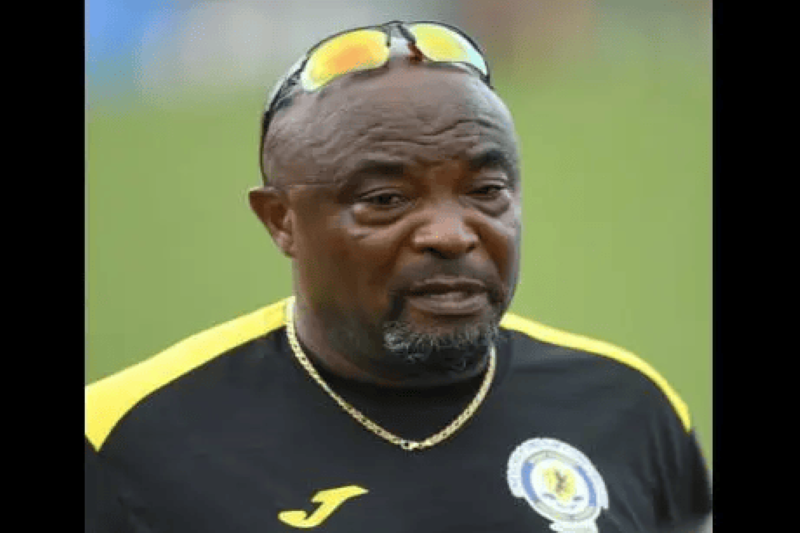 Arnett hard to please coach Davis
Coach Paul 'Tegat' Davis continues to mark Arnett Gardens hard, despite winning six consecutive matches after Sunday's 5-1 trouncing of Molynes United, as he believes they still have several things to fix before the start of the Jamaica Premier League (JPL) play-offs.
Fans are raving about Arnett's form since the start of the second round, but Davis was still unimpressed with their performance in their victory over Molynes at the Ashenheim Stadium, being fully aware of what it takes to win titles, having won the JPL with Montego Bay United.
"I wouldn't say we were superb or in form. We scored five goals, but we are still making simple and silly mistakes. Completing passes is something we have to learn to do.
"We can't be knocking the ball around and then, the final pass, you just give it to the other team. If you want to win the league, you have to be more consistent in everything that you do," Davis told STAR Sports.
He admitted he was grateful for the win but maintained the errors throughout the game are cause for concern.
"I am happy for the win but, going forward, we have to do better. We are taking it game by game, but I always tell the guys that I mark hard. We won yes, but I cannot say I am happy because there are a lot of things we didn't do right, and we will play teams that will offer much more and those things can prove decisive.
"So we use these games to practise control, passing and shooting, all the things for when you go on to face a stronger team," he said.
Davis is, nevertheless, taking comfort in their run of victories and praised veteran Fabian Reid, who scored a hat-trick, as he believes the striker is a source of inspiration for Arnett this season.
"I hope it (run of form) helps the guys. It is a motivation for them. Also, Reid is 30-odd (years old) and is still scoring goals, and that is doing well for him and the team," Davis added.