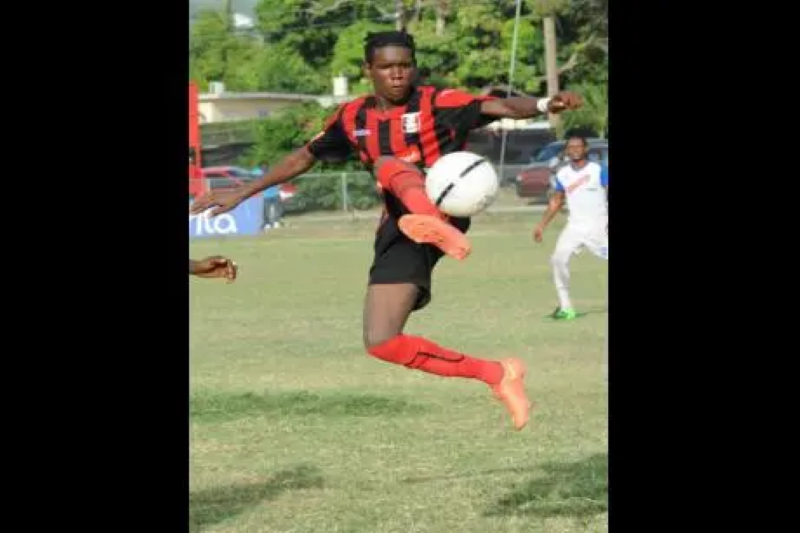 Deacon embracing Arnett's flair
Damari Deacon is happy to wear the crown as a present-day showman for the Arnett Gardens fans, who have traditionally embraced skilful and entertaining players of the ilk of former star Prince Orane.
The Arnett Gardens faithful revered Orane for his trickery and entertainment on the football pitch and although this type of player has become less favourable to modern local coaches and even spectators, Deacon is continuing the Arnett tradition.
"It feels so wonderful to be that person for Arnett Gardens. It is a tradition over the years as I watched Arnett Gardens from I was a little youth, and a lot of the 'ballers always bring that style and standard to the team. As a youngster, I just always wanted to come with that expectation, so the people can love me, and it is wonderful and a nice feeling to get that love from the fans," the player known as 'Hustler' told STAR Sports.
Deacon gets the comparison with the former Arnett ace regularly in the community, although he never saw Orane play in the late 1980s and early 1990s.
"I have never seen him play, but I have heard about him. They say he comes from where I come from, and they tell me he plays like me. They tell me it is the same way he is small like me and plays skilful like me," Deacon stated.
Showboating has become less of a feature in local football, and Deacon does have his fair share of critics for his style, but he is not all flair, as he proved in Sunday's 2-1 win over Cavalier, where both goals were from his work.
In the 10th minute, Cavalier's defence failed to clear his pass, which fell to Jahiem Dixon, who fired home.
Then just before the break, he left a defender for dead down the left flank before crossing to Fabian Reid to score.
"Coach told us we need these three points, and I need these three points because it is a birthday gift for me," noted Deacon, who turned 27 years of age the same day.
"Cavalier, we always have a tough game with them. Our coach told us to stick to the task, and that is what we came out and did."
livingston.scott@gleanerjm.com