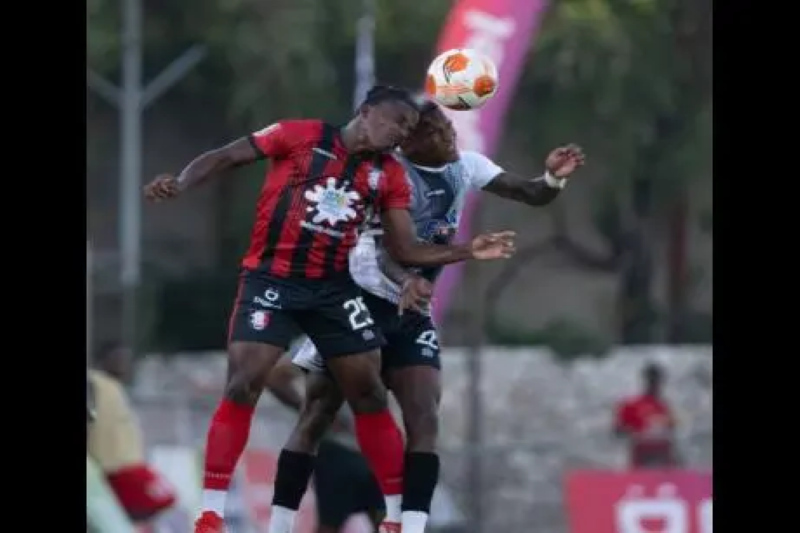 Coach 'Tegat' upset with Arnett despite win
Arnett Gardens' 2-1 win over 10-man Cavalier in the Jamaica Premier League (JPL) on Sunday at the Anthony Spaulding Complex lifts them into second place in the points table.
The Paul 'Tegat' Davis-coached Arnett also won three games on the trot for the first time this season, but despite all the positives, Davis was far from impressed with their display.
"I am basically disappointed with how the team performed. We gave the ball away too cheaply. I am happy for the three points, but we have to do better if we want to contest this league.
"We have to be more consistent and concentrate more. You don't give away the football against teams like this that keeps coming at you all the time. So I will not accept the way we played tonight (Sunday)," he said.
He contends that the three points keep them on track to toppling Mount Pleasant from the league's summit.
"We take every game right now personally and seriously. We want to end up in first position, and we are running after Mount Pleasant, who are playing well.
"It (win) is good for Arnett Gardens. We are on a mission, and we want to stay up there. There is a team in front of us, and we want to catch them, so with these three points, we move forward, but we have a lot of work to do," he commented.
Cavalier missed two easy chances early in the game through Ronaldo Webster and Colin Anderson.
Arnett then went in front on 10 minutes when Jaheim Dixon capitalised on a poor clearance and fired past Vino Barclett in goal for Cavalier.
Arnett added to their lead when Fabian Reid fired home from six yards in first-half added time.
Cavalier threw everything forward in the second half, but three minutes from time Richard King was shown the red card after he denied Reid a clear chance at goal.
Shaniel Thomas pulled a goal back for Cavalier in second-half added time with a vicious shot that gave Asher Hutchinson no chance.
"What affected us most were the early opportunities we got and didn't make use of. It changed the context of the game and when Arnett scored early, it was always uphill from there," Cavalier coach Rudolph Speid said.
Arnett moved into second with 27 points, one more than Cavalier and four adrift of Mount Pleasant.
livingston.scott@gleanerjm.com
YESTERDAY'S RESULTS
Harbour View 1 vs Chapelton Maroons 0
MoBay 1 vs Portmore 1
Faulkland 0 vs Mount Pleasant 0
Arnett 2 vs Cavalier 1
Molynes 2 vs Waterhouse 1
TODAY'S MATCHES
Tivoli Gardens vs Vere at 5 p.m.
Dunbeholden vs Humble Lion at 7:30 p.m.
Both matches are at the Ashenheim Stadium