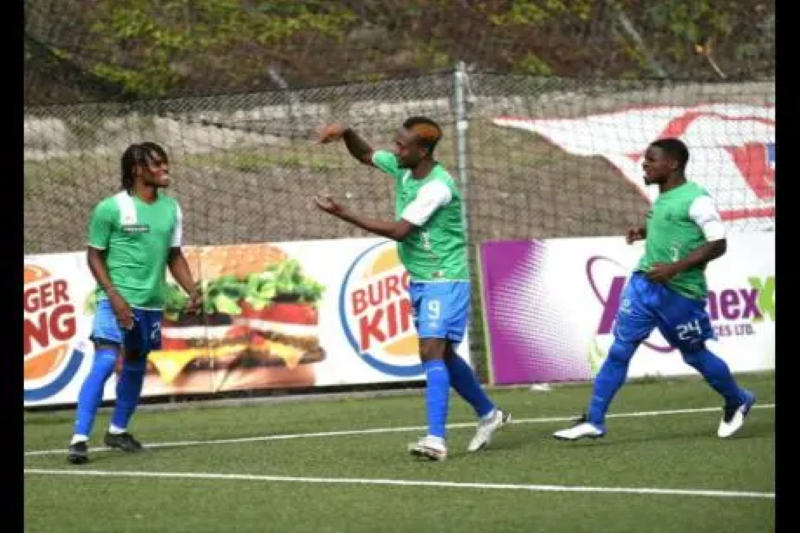 Duckie willing to be patient with Montego Bay United
During his rise to prominence as one of the best local coaches over the past decade, Montego Bay United coach Donovan Duckie has always relied on experienced players to be the backbone of his title challenging teams.
However, at the St James club that philosophy,it appears, is not welcomed at his current club.
Despite the lack of experience, Duckie, however, believes his side has held its own and has a solid foundation on which to build, and he just needs a bit more quality up front to become more competitive.
However, with the club not keen on dipping in the transfer market but more interested in developing their young talent, the former national youth coach said they will continue to be patient and pay their dues.
"Everything in football is about philosophy," he said after Sunday's 1-0 defeat to Harbour View. "My philosophy, the game philosophy and the philosophy of the owners, so everything has to be ideologically in sync for us to make certain steps.
"At Montego Bay we are building. We have some youths in our ranks and we are paying our dues and still being patient.
"So while we still want to be clinical in the final third it is a work in progress for us and we will continue to work until we get it right."
He said the team has been playing good competitive football and creating chances all season but they continued to be let down in front of goal.
"We have played well and the games we have lost, except for those in the Christmas period when we lost to Mount Pleasant, we created over six chances but were still not able to be clinical in the final third.
"But we have to keep analysing, keep reassessing, keep working and understanding what is the problem in the final third.
"We have been playing beautiful in two-and-a-half thirds, then in the final third the decision making is hurting us," he pointed out.
Montego Bay started the season with three wins from their first four matches and only lost once in their first seven, even leading the league briefly during the period.
However, since they stumbled to their 5-1 defeat to leaders Mount Pleasant on New Year's Day the team has suffered two losses and won just one of their three matches.
Nevertheless, Duckie believes they have made steady progress and will continue to do so.
"This is the same team that ended up in last place last season, winning only two games in the season. This season we have four wins from 11 games.
"We are being inconsistent but at least we are being competitive around mid-table and that is something we can build on but it will take a lot of work," he said.