2023-01-25 18:30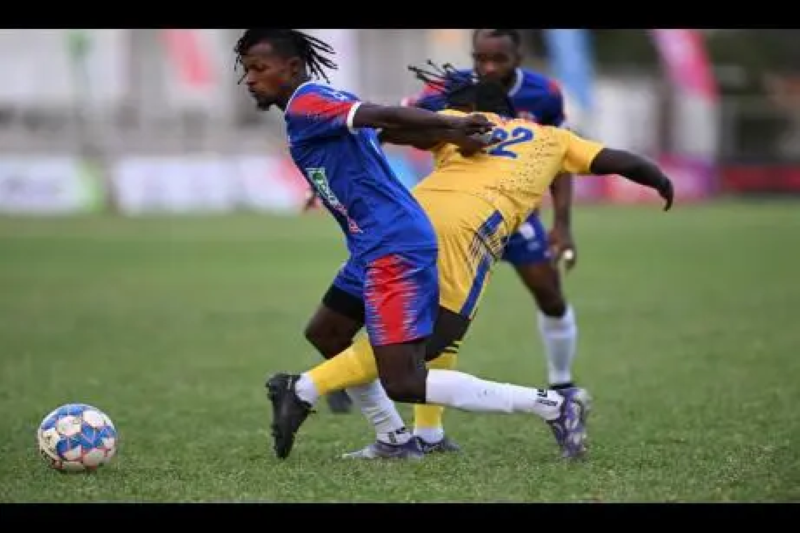 Ricardo Thomas enjoying life at new club
After spending all his professional football career at Waterhouse FC, the club's former vice-captain Ricardo Thomas is enjoying a move to Dunbeholden FC.
"I think I did my time at Waterhouse so I decided to try a new environment. I chose Dunbeholden as it is closer to home and a lot of good players are there," Thomas said. "I am familiar with these players and we get along very well. They have welcomed me and it feels like a home."
The wing back is settling well at his new club and has already scored his first two goals for Dunbeholden.
"I am happy to know that I scored two goals in one game (and) I hope this continues," he said.
"My aim is to get as many goals as I can get. I (also) aim to get 15 assists for the season. I don't think I have any assist for the season as yet but it's a work in progress and it will come," he said.
The national representative, who is one of 32 local players invited to a two-day camp by new Reggae Boyz head coach Heimir Hallgrimsson, has represented Jamaica in friendly matches and the Concacaf Nations League.
"I have played under the new coach already so I have to keep working hard," he said
However, Thomas said his ultimate goal is to make it internationally.
" I have never played overseas and I wish I could get the chance - that's the biggest aim right now," Thomas said.