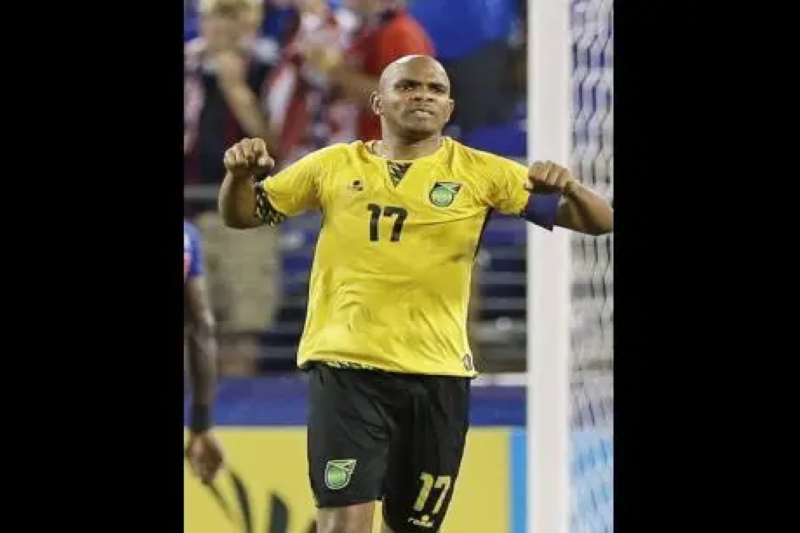 Portmore veteran Austin locks out Harbour View
Portmore United's Rodolph Austin continues to turn back the clock, as he put in a defensive display that helped them start the new year with their biggest scalp of this Jamaica Premier League (JPL) season.
Emilio Rousseau's 49th-minute penalty was enough for Portmore to clip the wings of Harbour View 1-0 at the Anthony Spaulding Sports Complex last night in the first Monday Night game of the year.
The 37-year-old Austin anchored the backline, allowing nothing to pass, which doomed the reigning champions to their first defeat of the season.
Portmore coach Philip Williams praised the tenacity of his captain and their voice on the field in putting in consistent performances that have improved their defence this year.
"He is a part of the coaching staff also so he is our voice on the pitch and in terms of how he commands the troops and gets them organised, he is very valuable to us," Williams said.
"We assessed the season last year and we saw where best he would suit the team in a much deeper position. That's what triggered the decision to move him there."
It is a move that has brought them solidity as Portmore have been difficult to get past, but have trouble turning one point into three, with five of their eight games ending in draws.
Austin, however, praised teamwork and sticking together that have made them difficult to beat.
"It's not one player. I've done my part but I could not have done it without the team. We started the league with a solid foundation. We have only given away three goals. We just have to keep going and don't get carried away," the veteran Austin said.
Having won back-to-back games for the first time this season, Williams says that he hopes their identity will allow them to grind out more wins, having had to settle often for a point.
"Hopefully, we have turned the corner where that is concerned, but in terms of our defensive unit we pride ourselves in (being solid) and in front where we have been deficient that is an area where we have been working hard on and looking to correct going forward," Williams said.
In the first game of the doubleheader, Molynes United ended a three-game losing run, clipping last season's finalist Dunbeholden 1-0. Jason Wright's 56th-minute strike was the decider, as Dunbeholden have now been shut out for the third straight game.