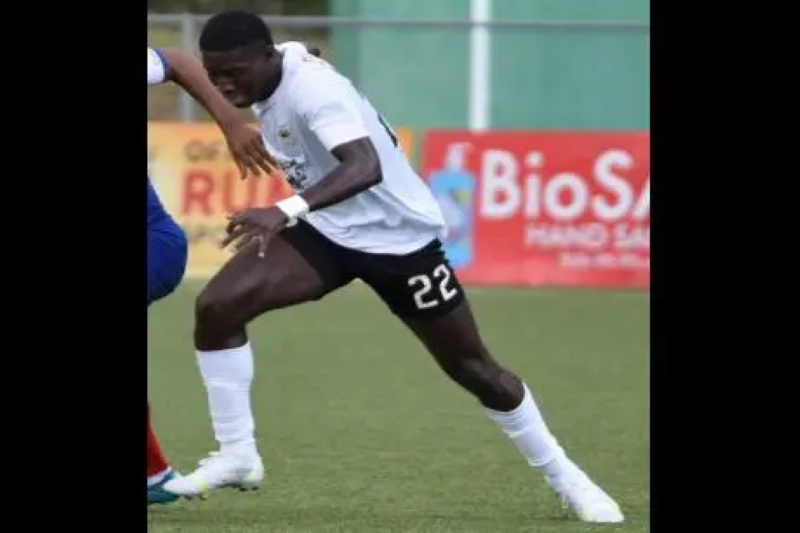 JPL Best and Worst Week 9
BEST
FABIAN REID
He may not be as spry as he used to be, but Arnett Garden's Fabian Reid showed that he still has the tools to pose danger to the teams in the league. His brilliant shot from outside the box against Mount Pleasant Monday, which nestled into the top corner, was the catalyst for their 3-2 win, vaulting them into third.
WATERHOUSE
Waterhouse are showing signs of resurgence. After a difficult end to last year where they lost four of their six matches, they have won back-to-back games for the first time this season, their latest being against defending champions Harbour View in a 4-0 rout. They are in seventh place with 13 points, one point away from the top six. More importantly, they are rediscovering their goalscoring touch, having scored five goals in their last two games, compared to only one in their six-game winless run.
DUNBEHOLDEN
Last season's finalists Dunbeholden got their first win of the new year, a much-needed 2-0 result away to Montego Bay United last weekend as they are on 12 points, two away from the play-off line. It has been an inconsistent start to the season, but it will give the St Catherine-based Dunbeholden a much-needed boost.
COLIN ANDERSON
Five goals in the last two games for Colin Anderson have fuelled Cavalier's march up the standings and have them within striking distance of first place. A 2-1 win over Humble Lion, where Anderson netted a brace, has him in second place in the Golden Boot race with eight goals, and has Cavalier unbeaten in four games and one point from league leaders Mount Pleasant.
WORST
HARBOUR VIEW
There may have been belief from Harbour View assistant coach Sean Fraser in a quick response following their first defeat of the season by Portmore United on January 2, but now the reigning champions have cause for concern after being flattened 4-0 by Waterhouse Sunday. They only conceded five goals in their seven games to open the season late last year, but they have conceded five in the last two games, which have seen them slump to fourth place. Worse, they have been shut out of the last two games.
MONTEGO BAY UNITED
November 20 was the last time that Montego Bay United won a game. Since then, coach Donovan Duckie and players have been in free fall in a five-game winless run, as well as slipping to ninth place. They have not been solid defensively as of late, conceding eight goals in back-to-back games.
MOUNT PLEASANT
Mount Pleasant got sucked into Arnett Garden's pressure and, despite fighting back twice through Trivante Stewart, Mount Pleasant's unbeaten run was ended by the 'Junglists' in a five-goal affair. Their advantage atop the table has been reduced to only a point.