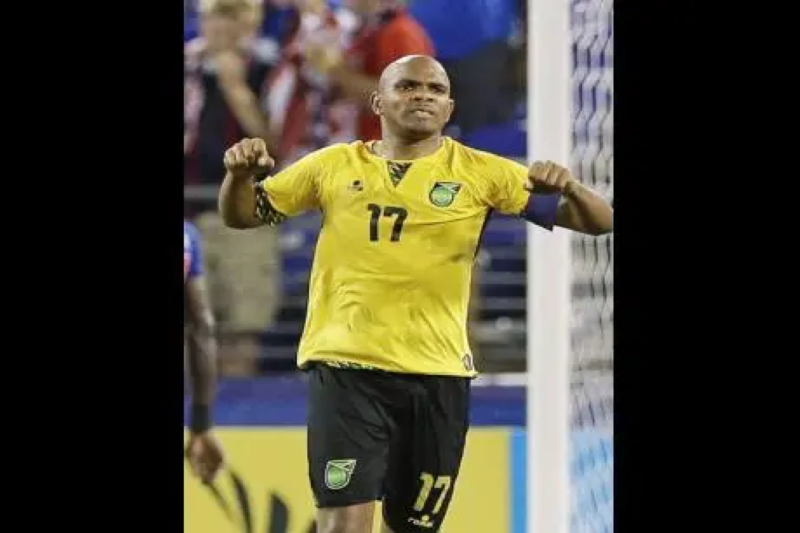 JPL Best and Worst Week 8
BEST
RODOLPH AUSTIN
The 37-year old Portmore United captain has been the anchor in defence and has been key to Portmore's unbeaten campaign. He marshalled the backline, which suffocated Harbour View's attack as they ended the unbeaten run of the defending champions, winning 1-0 in the first Monday Night game of the year. They have conceded only three goals so far this season, the least in the league. They may still have more draws than wins, but signs are there that they can turn one point into three consistently.
ARNETT GARDENS
After an inconsistent end to the year, Arnett Gardens started the new year taking their frustrations out on Chapelton Maroons in a 5-0 win on Sunday that got them back into the groove. Having been on a previously two-game winless run since returning from the World Cup break, their comfortable victory will be a step in the right direction, but head coach Paul Davis has said that he is looking to be active in the transfer market for reinforcements.
MOUNT PLEASANT
Mount Pleasant entered the new year as league leaders after taking advantage of Harbour View dropping points in the last Monday night game last year and have now stretched their lead after hammering Montego Bay United 5-1 in their north coast clash. Trivante Stewart's brace gives him sole possession of the golden boot lead and with a four-point gap over their nearest challengers Cavalier, head coach Theodore Whitmore is putting themselves in the conference of claiming the regular season title. Their clash against Arnett Gardens on Monday will be a great test of their title credentials. They and Portmore United are the only unbeaten teams left.
COLIN ANDERSON
Cavalier have not slowed down since returning from the World Cup break, winning two of their last three games, including their 3-0 victory over Tivoli Gardens. They can thank Colin Anderson who fuelled them with a hat-trick as the 2021 champions are quietly going about their business and are now in second place in the standings with 16 points, only four away from leaders Mount Pleasant.
WORST
HARBOUR VIEW
The reigning champions' cloak of invincibility has fallen, suffering their first loss of the season at the hands of Portmore United, a 1-0 defeat. Assistant coach Sean Fraser was worried about the times they got away with points after difficult performances, but this time they could not claw their way back against a stout Portmore United defence. Not a great way to start the year, but it is not of major concern if they can fix the attacking deficiencies that they have been experiencing.
CHAPELTON MAROONS
The Lenworth Hyde-coached Maroons felt the wrath of Arnett Garden's attack and were not shown any mercy in their 5-0 defeat to start the year. The drubbing illuminated the concern that Hyde had about the rule not allowing more than five amateur players per squad. He used majority schoolboy football players in their successful promotion campaign. While they are still above the bottom two, for now, they will have to be wary of not falling into a slide to make things even more difficult.
MONTEGO BAY UNITED
It was not a happy new year for Montego Bay United head coach Donovan Duckie. Before last Sunday, Montego Bay had only conceded four games for the season. Against Mount Pleasant, they conceded five in a convincing 5-1 rout. Montego Bay built in the image of their head coach Duckie, pride themselves to be organised and defensively sound saw them being made fodder to Mount Pleasant in a 5-1 thrashing. What is concerning is that they are now winless in four straight games and have slumped to seventh place. The way that they conceded will be cause for concern, as they hope to ensure that the collapse is just an aberration and not the beginning of a trend.
TIVOLI GARDENS
Tivoli Gardens are being dragged into a relegation battle after their 3-0 defeat to Cavalier. They are just one point above 13th-place Vere United, who are still without a win this season. If Vere somehow can turn one point into three, it will put Tivoli in serious trouble. The coaching staff may need to think about getting reinforcements in the transfer window in preparation for what will be a tough battle ahead to keep themselves afloat.