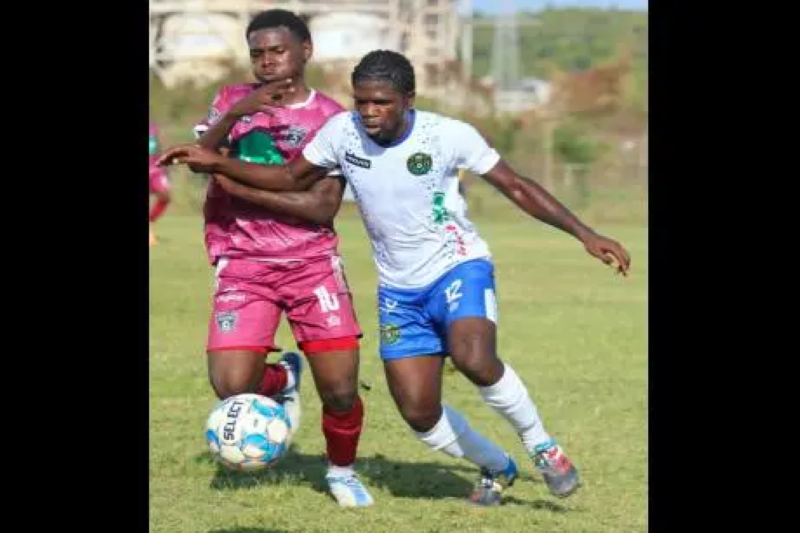 ...Goal-shy Vere draw with Chapelton
It is no secret that Vere United are having a goal-scoring problem in this year's Jamaica Premier League (JPL).
On Sunday, the Clarendon-based Vere chalked up their sixth draw of the campaign in a 0-0 stalemate with newcomers and neighbours Chapelton Maroons, who secured their eighth point of the new season at the Wembley Centre of Excellence.
Vere have scored just twice in nine outings, as they once again failed to trouble the opposing custodian Jovell Plunket, who had just one save to make for the entire 90 minutes of play. The hosts also ended the game with 10 men, as mid-fielder Courton Wright was sent off after receiving a second yellow card in the 68th minute.
Coach Linval Dixon, a former national defender, was missing from Vere's bench because of illness and another former Reggae Boy Paul Young stepped in to oversee the match. Young's presence failed to inspire Vere, who looked shell-shocked in front of the goal, despite the encouragement from the sparse crowd.
Likewise, the youthfulness of Chapelton also showed, as a lack of confidence in the final third was also their downfall.
With just six points to show from their nine games, manager of Vere, Michael Thompson, says they are lacking cohesion at this stage of the competition.
"I know coach Dixon's absence played a part today, as the team was not focused, but the lack of teamwork is still an unfortunate issue for us and we need to start getting more effort from the players."
A similar situation is also plaguing coach Lenworth Hyde and Chapelton as they work on getting their amateur players to gel with the professionals.
Hyde had several players in his starting line-up and believes it will take time for them to start playing his brand of football.
"It is not bad for us to come to Vere and get a point, but we could have played better. We didn't create enough chances because we were tentative. We need to instill some more confidence in these players and, hopefully, when we get in a few more players next week things will be different," the Chapelton head coach said.