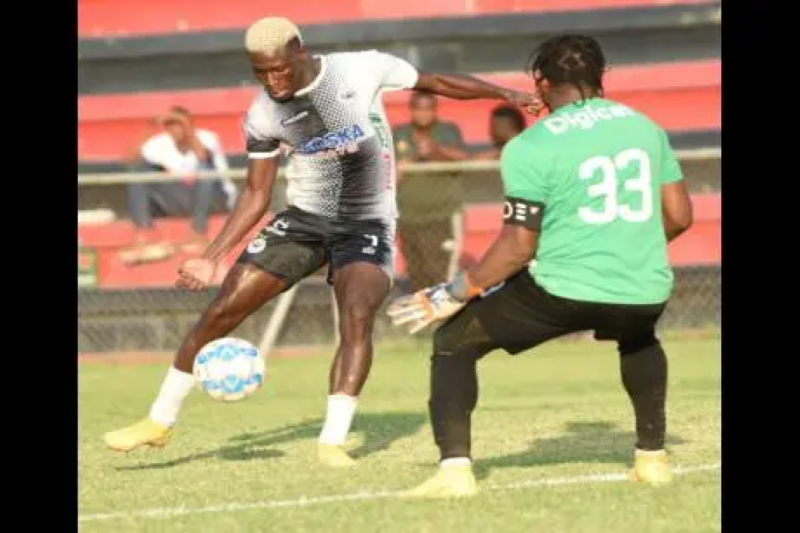 Collin Anderson overjoyed at first senior Boyz call-up
Cavalier forward and joint Jamaica Premier League (JPL) top scorer Collin Anderson is grateful and excited at his first call-up to the senior Reggae Boyz.
The 22-year-old, who is tied atop the goal-scoring chart with Mount Pleasant's Trivante Stewart, said it will be a major boost to his confidence in the league.
"It is not really a surprise to me because I have been been doing well in the league. But I am extremely excited about being called up for the first time as it is a step forward," he stated.
The former Calabar High sprinter is looking to make the most of his time in camp and hopes he can impress Icelandic coach Heimir Hallgrimsson
"I will go there and do my best. I have worked hard for it and to be there now is a really exciting and unexplainable feeling. I am grateful for it and I want to make the most of it," Anderson said.
He said it is also added motivation for him to continue performing well and scoring goals in the JPL.
"It will help my confidence and will push me to score more goals in the league. So this is a huge moment for me right now.
"I've worked on it and it is now happening so I want to say thanks. I really appreciate it," he said.
Anderson has scored scored nine goals in 10 JPL games this season, six of which have come in his last three matches, including a second-half winner in their 2-1 win over Portmore United on Sunday.
Thirty-two players have been invited to two training sessions with coach Hallgrimsson at the UWI/JFF Captain Horace Burrell Centre of Excellence.The first session was yesterday with the second today.
The full training squad reads: Kemar Foster, Ramone Howell, Ricardo Thomas, Peter McGregor, Trivante Stewart, Ky-Mani Campbell, Demario Phillips, Devonte Campbell, Jamoi Topey, Tafari Chambers, Shaquille Dyer, Sue-Lae McCalla, Alwayne Harvey, Odane Murray, Eric Edwards, Kimani Arbouine, Earl Simpson, Ajuma Johnson, Richard King, Dwayne Atkinson, Collin Anderson, Kyle Ming, Jeadine White, Gawain Austin, Oshane Staple, Colorado Murray, Jahshaun Anglin, Nicholas Hamilton, Okeemo Jones, Malachi Douglas, Dujuan Richards and Jason Wright.