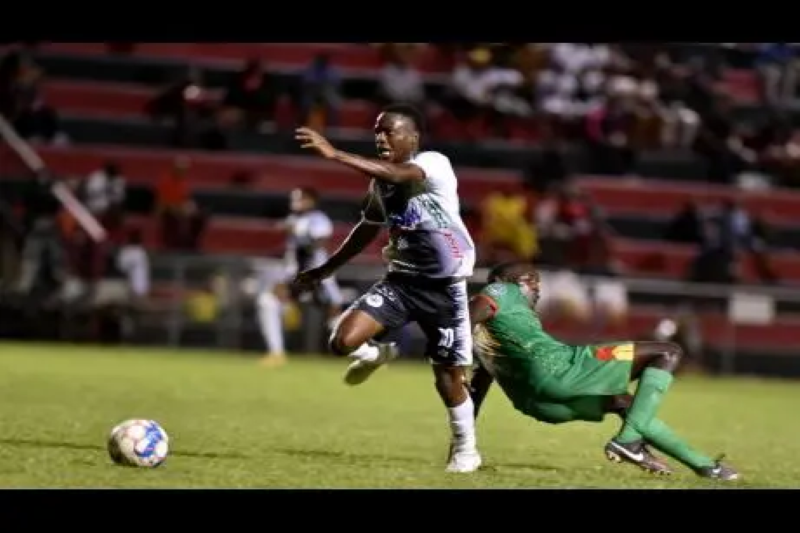 Arnett end two-year Mount Pleasant jinx
For two seasons Mount Pleasant had Arnett Gardens' number in the Jamaica Premier League (JPL) but last night, the 'Junglists', in their signature win of the season so far, reversed that trend to stop their St Ann-based opponents' unbeaten march.
In front of an expectant crowd at the Anthony Spaulding Sports Complex, goals from Fabian Reid in the 25th minute, Damari Deacon three minutes into first-half added time and Ajuma Johnson in the 57th minute, enabled Arnett to storm past Mount Pleasant 3-2 in their Monday night football clash. Trivante Stewart scored a brace for Mount Pleasant in the 50th and three minutes into second-half added time, with the latter being from the penalty spot.
It was Arnett's first victory over Mount Pleasant since February 2019, a 1-0 victory with Mount Pleasant playing a man down. This time, Arnett had to do likewise, when Rushike Nelson, who had come on as a substitute was sent off in the 70th minute for violent conduct.
Since that victory in 2019, Arnett failed to beat Mount Pleasant in the 2021 and 2022 seasons, with the 2020 competition aborted because of the COVID-19 pandemic.
Having ended last season inconsistently, with only one win in five matches, Arnett now have back-to-back wins, scoring a total of eight goals. The win for coach Paul Davis was a sign that he is getting the consistency that he was asking from last season, but it was far from simple, having to ensure 10 minutes of stoppage time.
"We came out to play football. When you get good opponents you have to come with your A game. I think we came with some good football, both attacking and defending.
"We can only get better. You are going to get teams like Mount Pleasant but we have to play our game every time, whether here or away. I just loved the performance of the team," Davis said.
Mount Pleasant, before last night, had only conceded four goals this season. Having surrendered three in one game, head coach Theodore Whitmore said that despite their best efforts in the second half, they succumbed to Arnett's early pressure and gave themselves a mountain to climb.
"We allowed Arnett to do what they wanted and they capitalised on it. The second half we showed more character, but we couldn't get that little extra to get something out of the game," Whitmore said.
With their unbeaten streak over, Mount Pleasant remain on top with 20 points while Arnett vaulted to third place with 17 points.
Featured Video