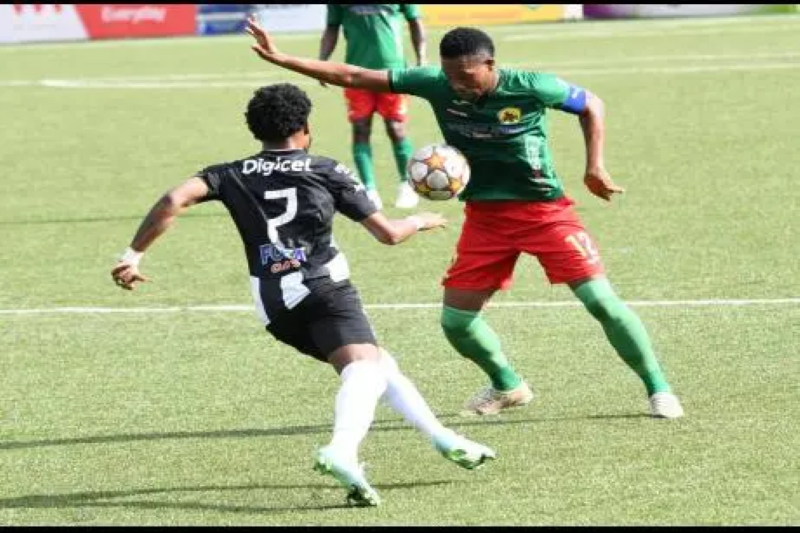 JPL Best and Worst Week 6
BEST
ANDREW VANZIE
Humble Lion's Andrew Vanzie could not have hit a more perfect free kick than he did on Wednesday night as they stunned Arnett Gardens 1-0 to register back-to-back wins for the first time since June last season. Vanzie's rocket gave goalkeeper Eric Edwards no chance as it propelled into the top corner. While they remain in sixth place, they have 10 points from six games, six points more than what they accumulated after six games last season.
CAVALIER
Cavalier made the ideal return from their World Cup break by taking their frustrations out on Faulkland, resulting in a 4-0 defeat on Wednesday, to put them in third place in the table. Dwayne Atkinson continued his strong start to the season. After their 1-0 loss to Mount Pleasant before the World Cup break, Technical Director Rudolph Speid will be pleased with how well they have used the time to regroup.
CHAPELTON MAROONS
Chapelton Maroons scored their second win of the season and also their second shutout by clipping Molynes United 1-0. With the schoolboy football season complete, they are expected to be bolstered by reinforcements, to be able to show what they are truly capable of at full strength. A good run of form could see them steer away from trouble.
MOUNT PLEASANT
Mount Pleasant will have good reason to cheer this Christmas with a 1-0 win over Waterhouse as they are now tied with Harbour View on points with 14, although they are currently in second place because of an inferior goal difference. Mount Pleasant's defensive record through six games, has been impressive, allowing only three goals this season, which is tied for second-best in the league with Montego Bay United.
WORST
FAULKLAND
Six games, no wins for Faukland and the situation is starting to get drastic. They have only scored four goals so far while conceding 18 goals - the worst in the league. They were hammered by Cavalier 4-0 and it seems that the World Cup break did nothing to help reverse their fortunes. At the bottom of the table, they will certainly be in a relegation dogfight in the New Year.
ARNETT GARDENS
The Junglists got beaten by a brilliant free kick by Vanzie in their 1-0 loss, which leaves them and Humble Lion tied on points, with 10. They have only won once in their last four games and it looked like they were one of the teams that the World Cup break didn't help.
MOLYNES UNITED
Head coach Alex Thomas did not sugar-coat his team's performance as they lost 1-0 to Chapelton Maroons in their first game coming from the World Cup break. While he acknowledged the injury crisis that has plagued them, they do not want to be a relegation scrap and they know that if they fail to gain ground, it will be difficult to stage a recovery.
WATERHOUSE
Waterhouse's 1-0 defeat to Mount Pleasant has them sitting uncomfortably at the bottom half of the table in 11th place, which is concerning since the last two seasons saw them finish as regular season champions. For the previous two tournaments, they lost a total of four regular-season games. They have already lost four games this season.