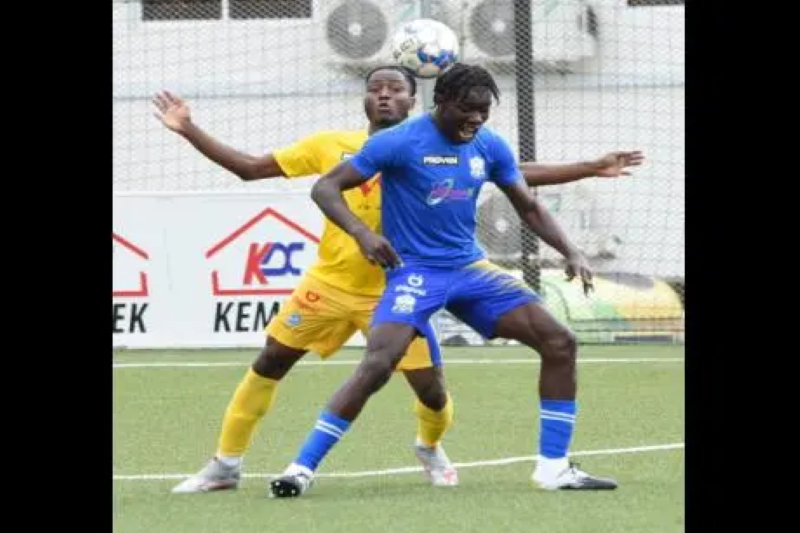 JPL Best and Worst – Week 7
BEST
TRIVANTE STEWART
For Mount Pleasant's Trivante Stewart, his Christmas present was late, but at the right time for Mount Pleasant, netting a hat-trick that helped to steamroll Molynes United 5-0 in their final game this year and ensuring that Mount Pleasant will lead the table heading into the new year. They took advantage of Habour View dropping points against Cavalier on Monday and now are on 17 points, two points ahead of the reigning champions.
HUMBLE LION
The last time that Humble Lion won three straight games was during the 2018-2019 season. Years later, Humble Lion are slowly but surely making a case for being play-off contenders, after their 1-0 win over Tivoli Gardens and finishing the year with three straight wins. In their first seven games of the previous two seasons, they only had one win, combined. The Tivoli result was their fourth win this season, taking them to fourth place with 13 points. Great signs for head coach Andrew Price.
PORTMORE UNITED
Portmore United have been difficult to get past this season. They have been sound, despite only getting one win before Wednesday. They got their second victory of the season dispatching Faulkland FC 3-1, and, also having five draws, have placed themselves in the play-off conversation at this early stage. More results like that will help to increase their stock, but they can head into next year with confidence in the form that they have displayed.
WORST
MONDAY NIGHT'S DEFENSIVE GAFFES
The final Monday night game of the year was a game of glaring defensive errors between Arnett Gardens and Vere United in their 1-1 draw. Arnett Gardens' goal was from a poor clearance, which allowed Fabian Reid to poke home from close range. Arnett Gardens goalkeeper Eric Edwards somehow could not gather a routine catch; the ball escaping his grasp for Vere to pounce for an easy tap-in. A fair result in the end for both teams who are on opposite ends of the table, with Arnett in seventh and Vere United 13th with four points. It seems that a relegation dogfight for Vere is unavoidable.
WATERHOUSE
Waterhouse have only won two out of their first seven games this season and are in ninth place with seven points, just three points ahead of the bottom two. They have scored three goals so far, which is tied for the second-worst in the league, and now two of their players, Devonte Walker and David Edwards, have been caught in a situation where they have been arrested for allegedly stealing another player's cheque. Not how they imagined they would finish the year as they now have more problems to solve, both on and off the field.
FAULKLAND FC
Seven games with one draw and six defeats, it is clear that Faulkland are going to be in a relegation battle come the new year, and they will need to make some significant changes to keep themselves in the league. Their latest loss to Portmore United has increased the number of goals they have conceded this season to 21, the worst in the league, and they are at rock bottom of the table with one point.
MOLYNES UNITED
If Molynes United head coach Alex Thomas wasn't pleased with their effort in their loss to Chapelton Maroons on December 21, he will be apoplectic with how they got outclassed by Mount Pleasant 5-0 in their final game of the year. Once again, it seems that Molynes United's task this season, as it has been for the past two years, is to stay afloat. The threat of relegation this season makes it vital for Molynes to change their fortunes quickly.