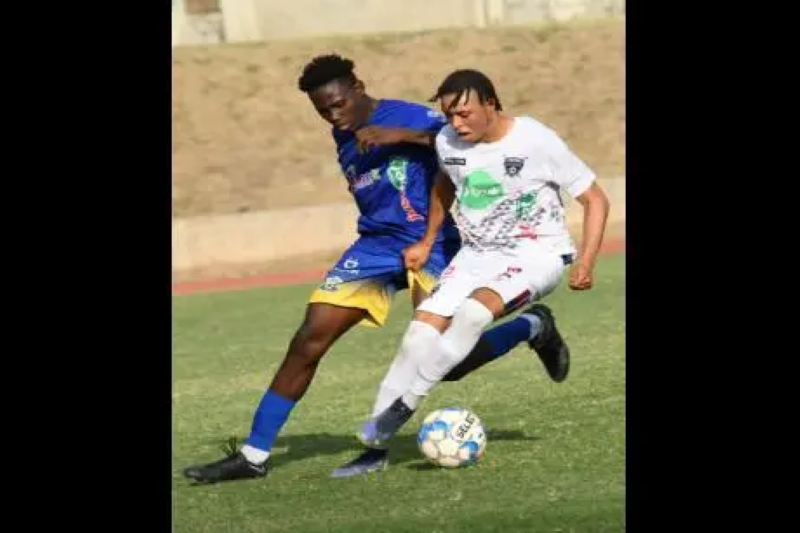 Chapelton grab second win
Newcomers Chapelton Maroons were among the early pacesetters after the restart of the Jamaica Premier League (JPL) yesterday, as they registered a 1-0 victory over Molynes United in the day's opening fixture at Stadium East.
The island's top-flight football stopped for the recent FIFA World Cup and on the resumption Chapelton started brighter than Molynes and were close to scoring in the 28th minute through a powerful shot from the laces of Jahmari Morrison, which goalkeeper Peter Harrison smartly handled.
The chances were few and far between as play progressed, until the 78th minute when Chapelton's Rushi Parchment provided silky footwork to split two defenders and place a brilliant through pass to talisman Roshane Brown, who calmly slotted home the chance for their second victory of the season.
Chapelton's coach Lenworth Hyde was pleased to restart the tournament with three points and believes they will be bolstered in the upcoming transfer window as well as with players from the daCosta Cup and Olivier Shield winning Clarendon College.
"We continued training and did our little work, even though we still haven't received our full complement of players. By the next game, we will have most of the rest of the Clarendon players along with some players when the season opens. We will be strengthening the team as we go along.
"We showed determination and character and in the second half we came into our own and I saw some of the things that we practised and I love to see that as a coach," Hyde said.
Coach Hyde also believes Chapelton normally start slow but develop and grow as the match progresses.
"We play better the longer the game goes but the confidence level needs to build more and that is the area that we have to work on," he stated.
Molynes suffered their fourth defeat in six games and coach Alex Thomas labelled their effort a "poor performance."
"Not the way we wanted to start it - poor performance - and Chapelton wanted it more and they did what they needed to do in order to get the victory. To move up the table we have to believe and show more heart and it's what happens on the day that counts," Thomas said.
In the day's second encounter at the venue, last season's beaten finalist Dunbeholden and Portmore United played to a 0-0 draw as, during the majority of the 90 minutes, both failed to provide any meaningful attack on goal, despite having extended spells of ball possession.
Portmore United were closest to grabbing all three points in the 78th minute but Dean-Andre Thomas from point-blank range sent his effort crashing into the bar.
Despite remaining undefeated from their six games, Portmore United remain out of the top five following their fifth draw of the season, while Dunbeholden followed their 2-0 victory over Tivoli before the break, with their second draw of the season.