2022-05-18 18:11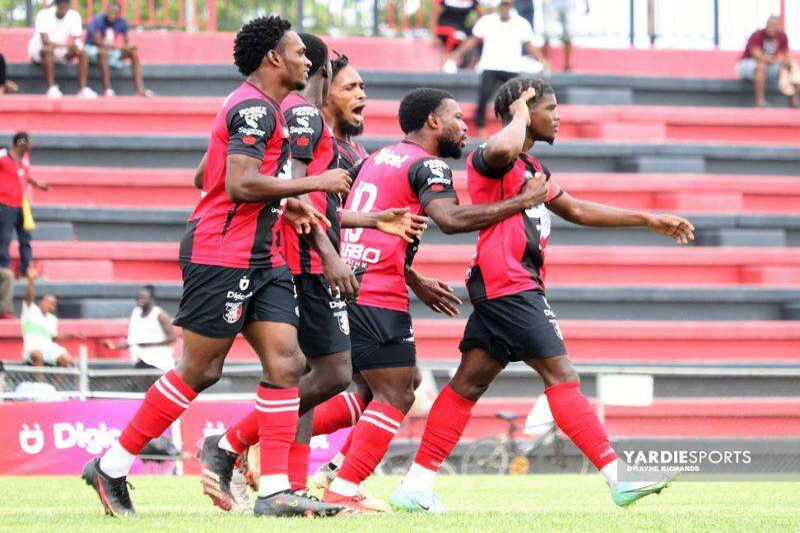 Former JPL leaders Dunbeholden fall to nine-man Arnett
Nine-man Arnett Gardens withstood a late charge from Dunbeholden FC on Sunday to secure their first win in three games in the Jamaica Premier League.
The 1-0 win came courtesy of an eighth-minute strike from Captain Romeo Guthrie at the Anthony Spalding Sports Complex. The "Junglists" climbed to 35 points, four behind Dunbeholden who let slip the chance to leapfrog league leaders Waterhouse who are away at the Caribbean Club Championships in the Dominican Republic.
The hosts got off to a perfect start through a left-sided attack led by Ronaldo Cephas, who got by his marker and provided a cross to the back post. Steve Clarke was on hand to lay the ball off for the arriving Guthrie who fired home past former Arnett Gardens keeper Damian Hyatt from just inside the box.
Two minutes later Guthrie laid it on a platter for an unmarked Cephas who fired high from 16 yards with the goal gaping.
Cephas continued to be a threat down the left and got another opportunity, but he was unable to get the purchase required on the shot.
At the other end, goalkeeper Eric Gordon denied Atapharoy Bygrave at the near post just after the quarter-hour mark.
Things got difficult for Arnett Gardens when Ajuma Johnson was red-carded in the 23rd minute for violent conduct.
Despite being down a man, Arnett continued with the same players and did not make a change until the 34th minute when an injured Marlon Allen was replaced by Kimani Arbouine.