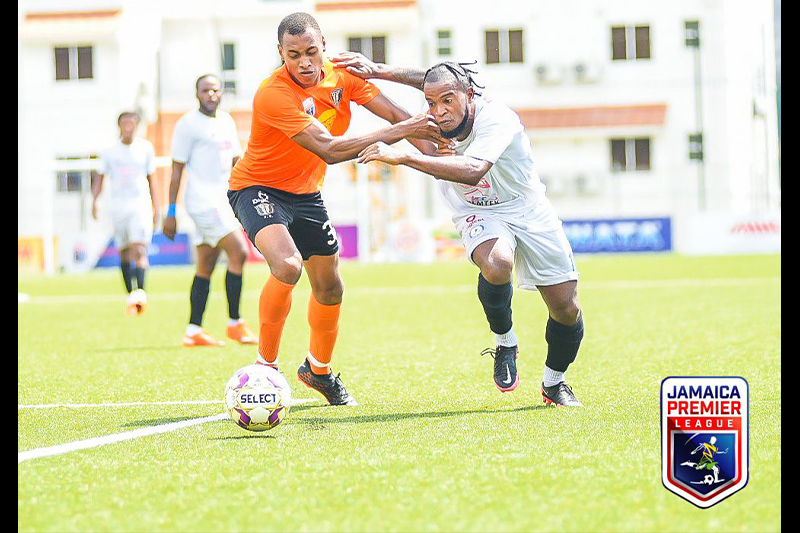 TIVOLI GARDENS TAKES THIRD PLACE
JAMAICA PREMIER LEAGUE
KINGSTON, JAMAICA
Saturday, October 2, 2021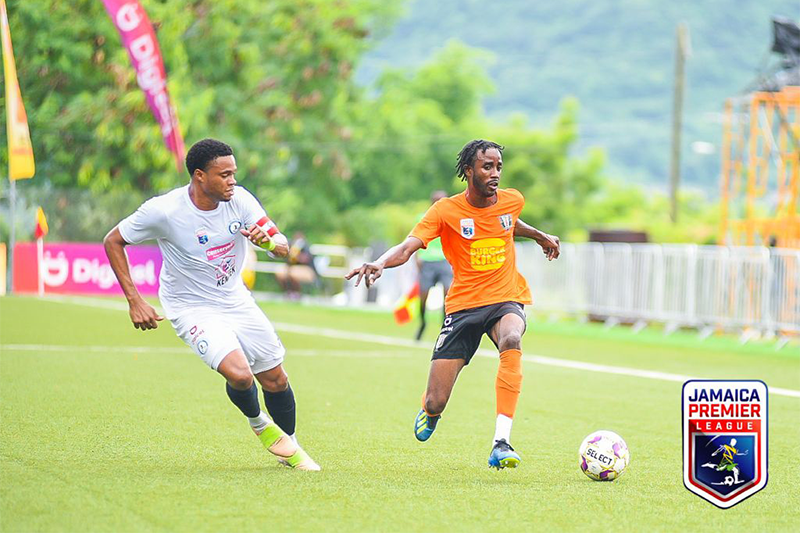 Tivoli Gardens defeated Mount Pleasant Football Academy 4-3 on penalty kicks in extra time after battling to a 1-1 draw in regulation time and snatched the third spot in the Jamaica Premier League at the UWI-JFF Captain Horace Burrell Centre of Excellence.

The outstanding 17-year-old Devonte Campbell gave Mount Pleasant a 27th-minute lead rifling home a powerful long-range effort.

But he would return and missed his spot-kick in the shootout hitting the crossbar. Veteran Leonardo Rankine also missed the following kick as Mount Pleasant finished fourth in the Jamaica Premier League.

Jourdaine Fletcher, Sue-Lae McCalla, and Kevaughn Isaacs scored the first three efforts for Mount Pleasant.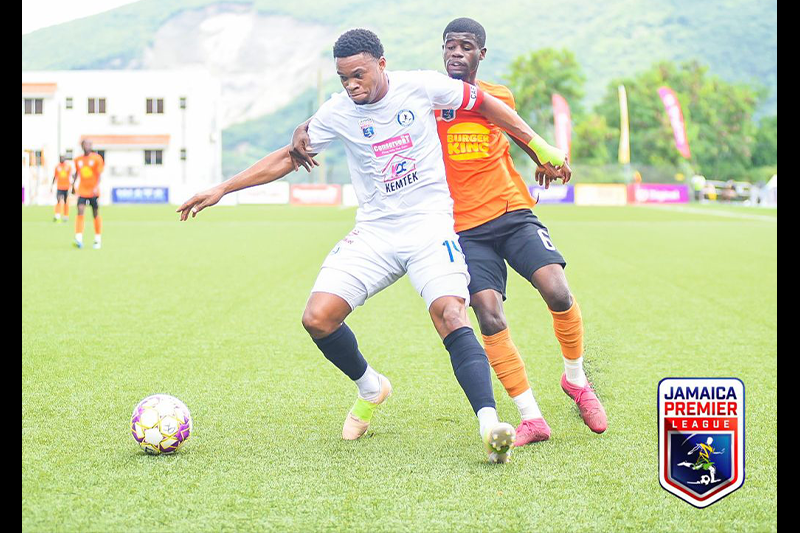 Tivoli Gardens came from behind courtesy of Trayvon Reid who scored in the 51st minute and forced extra time and he scored his team's third penalty kick.

Jermaine Johnson, Steve McQueen, and Rodico Wellington also netted for the winner with some composed finishes.

Both teams could have won the game in normal time having gotten chances but were either wasteful or thwarted by good goalkeeping.

Teams
Mount Pleasant: 01-Shaven Paul, 04-Alwayne Harvey (25-Sherman Gouldbourne 90+4), 06-Liston James, 29-Tajay Anderson (33-Ricardo Gaynor 69th), 05-Leonard Rankine, 14-Sue-Lae McCalla, 15-Kevaughn Isaacs, 08-Jourdaine Fletcher, 07-Devonte Campbell, 10-Kemar Beckford (27-Devonte Hodges 120th), 32-Gary Mills (24-Osani Ricketts 68th).
Subs not used: 40-David Swaby, 23-Prince Christie.
Coach: Walter Downes
Booked: Osani Ricketts 79th

Tivoli Gardens: 01-Nicholas Clarke, 05-Barrington Pryce, 32-Odean Pennycooke, 03-Daveon Garrison (21-Justin Dunn 102nd), 08-Shavar Campbell (24-Steven McQueen 108th), 14-Kemar Flemmings, 06-Horatio Morgan (25-Tommy Lawrence 75th), 17-Stephen Barnett (09-Rodico Wellington 43rd), 20-Anthony Nelson (16-Clinton Ashley 107th), 11-Trayvon Reid, 27-Tkiven Garnet (10-Jermaine Johnson 112th).
Subs not used: 33-Davin Watkins, 19-Rushane Thompson, 23-Trevaune McKain.
Coach: Philip Williams
Booked: Kemar Flemmings 59th, Barrington Pryce 118th Red

Referee: Neressa Goldson
Assistant Referee 1: Princess Brown
Assistant Referee 2: Damion Williams
Fourth Official: Garfield McDonald
Match Commissioner: Lewin Purser
---
For more information contact JPL @ jplcomms@gmail.com