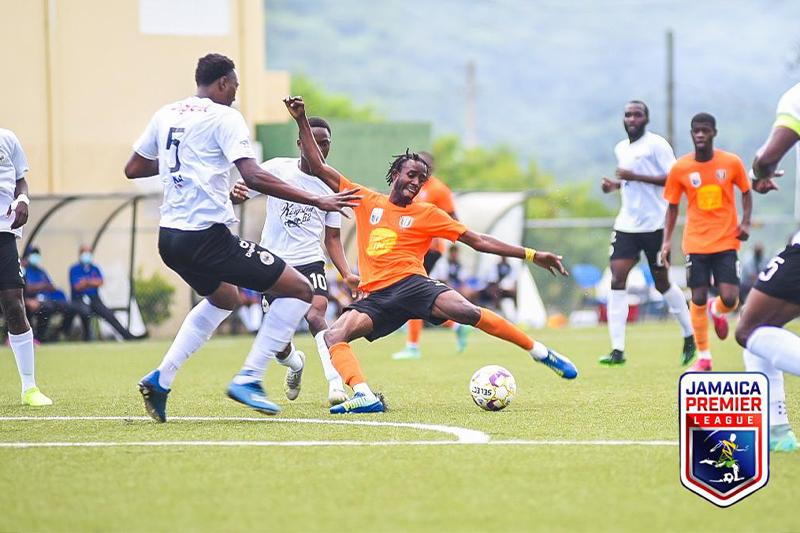 CAVALIER THROUGH TO JPL FINALS
JAMAICA PREMIER LEAGUE
KINGSTON, JAMAICA
Wednesday, September 29, 2021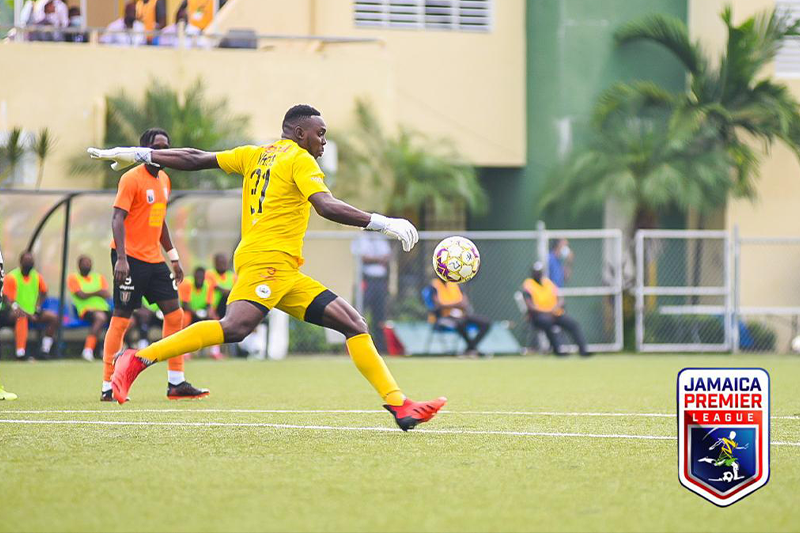 Cavalier FC advanced to the final of the Jamaica Premier League following their hard-fought dramatic 0-0 draw with Tivoli Gardens in the second leg of their semi-final match at the UWI-JFF Captain Horace Burrell Centre of Excellence.

Cavalier having won the first leg 1-0 won the two-legged tie and will now meet Waterhouse FC in the final set for Saturday.

It was Cavalier's first final appearance since they last won the country's top-flight competition 40 years ago in 1981.

But it was not an easy task as Tivoli Gardens trailing from the first leg, came out full of running and vigor and were all over Cavalier for the greater part of the first half, but just could not find that crucial goal.

However, late in the game in the 81st minute, Tivoli Gardens got a glorious chance to level the tie when referee Odette Hamilton awarded them a penalty for a handball.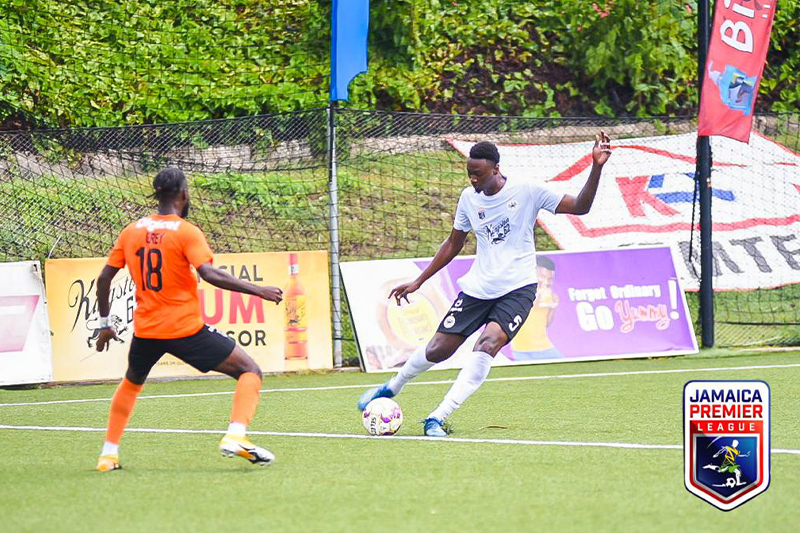 But after consultations among the Tivoli Gardens senior players including Jermaine Johnson who came on the pitch with the instruction from the coach to take the kick.

But he handed the humungous task to defender Kemar Flemmings and it didn't work out well as his penalty kick was blocked by goalkeeper Jeadine White and the rebound was booted over the bar by Devroy Grey, who reacted quickest in the 83rd minute.

It was the last real chance for Tivoli Gardens and despite a few half chances in the box, Cavalier held their own very well and booked their spot in the final.

It also meant that Cavalier will be playing in the CONCACAF Club Championship for the very first time in their history.

It is a tremendous achievement for the club seeing that from the beginning the emphasis was on youth development and to reach the final was beyond many pundits.

Winning coach Rudolph Speid was ecstatic with his young boys and they stood up and played like big men.

"It's a good feeling and it was always for the youths. We wanted them to achieve this because our thing is the development and apparently now, we qualify to play the CONCACAF or CFU tournament and that is further development for them," said Speid.

Tivoli Gardens' coach Phillip Williams said his team had a wonderful season despite faltering at the semi-final stage.

"The guys really put together a good season and also a good 90 minutes just now but unfortunately we weren't able to convert the chances we got.

"But hats off to the boys I think they did well. Not many had us to reach this far and I mean we really did well," he added.

Man-of-the-match: Richard King (Cavalier FC)

Teams
Cavalier: 31-Jeadine White, 03-Jeovanni Laing, 04-Richard King, 05-Jamoy Topey, 06-Nickache Murray (08-Marlando Maxwell 76th), 15-Kyle Ming, 16-Melvin Doxilly, 12-Gadial Irving, 10-Dwayne Atkinson (18-Jamar Purcell 75th), 22-Collin Anderson (24-Kamoy Simpson 60th), 09-Courtney Allen (17-Shaniel Thomas 38th).
Subs not used: 30-Ricardo Watson, 07-Ronaldo Webster, 14-Lamonth Rochester, 21-Christopher Ainsworth, 28-Giovanni Minto, 27-Jerome McLeary.
Coach: Rudolph Speid
Booked: Gadial Irving 88th

Tivoli Gardens: 01-Nicholas Clarke, 03-Daveon Garrison (38-Romaine Bowers 81st), 05-Barrington Pryce, 32-Odean Pennycooke, 08-Shavar Campbell, 14-Kemar Flemmings, 04-Dasha Satchwell, 06-Horatio Morgan (09-Rodico Wellington 90+1), 18-Devroy Grey, 20-Anthony Nelson (17-Stephen Barnett 66th), 11-Trayvon Reid (10-Jermaine Johnson 81st).
Subs not used: 33-Edsel Scott, 29-Earon Elliott, 27-Tkiven Garnett, 23-Trevaune McKain.
Coach: Philip Williams
Booked: Barrington Pryce 14th, Kemar Flemmings 90+4

Referee: Odette Hamilton
Assistant Referee 1: Jermaine Yee Singh
Assistant Referee 2: Richard Washington
Fourth Official: Carvel Banton
Match Commissioner: James Pearson
---
For more information contact JPL @ jplcomms@gmail.com