WATERHOUSE FC BEAT MOUNT PLEASANT IN FIRST LEG OF SEMI-FINALS
JAMAICA PREMIER LEAGUE
KINGSTON, JAMAICA
Saturday, September 25, 2021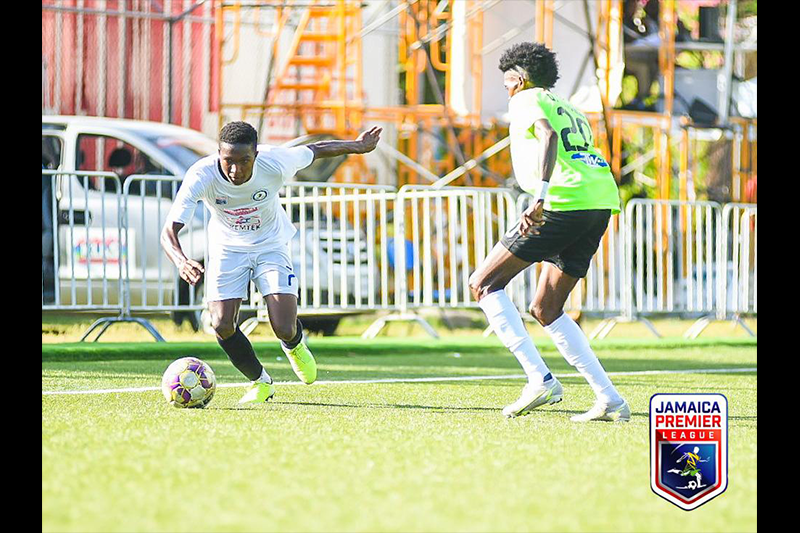 Waterhouse moved closer to the final of the Jamaica Premier League with a hard-fought 1-0 win over Mount Pleasant in their first leg semi-final encounter at the UWI-JFF Captain Horace Burrell Centre of Excellence.

Shaquille Bradford scored the all-important goal in the 79th minute as his low left-footer squirmed under goalkeeper Shaven Paul and trickled into the net.

With the second leg set for Wednesday, Waterhouse must be fancying themselves of reaching their third consecutive final of the Jamaica Premier League.

They lost the 2018 and 2019 finals to Portmore United and of course with no competition in 2020 because of the Covid -19 pandemic, Waterhouse is well on their way to booking yet another final appearance.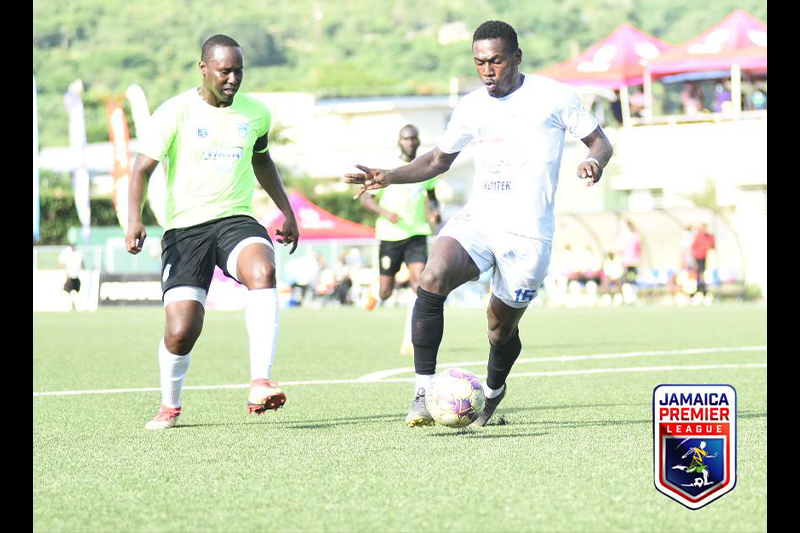 It is a slender advantage between two evenly matched teams and the stage is set for an epic battle in the second leg in four days' time.

Both teams got chances to score and Mount Pleasant would have left this encounter less satisfied having got what seems like the better chances.

Mount Pleasant's head coach Wally Downes was clearly not happy based on his facial expressions.

"I think we had the majority of the possession and we had chances to score and if you don't take your chances the game will become difficult," said the Englishman.

"We had a fantastic chance after about an hour and that would have turned the complexity of the game completely. We relaxed towards the end but you could have seen the fighting spirit in us in the last 10 minutes after they scored," he pointed out.

"We wer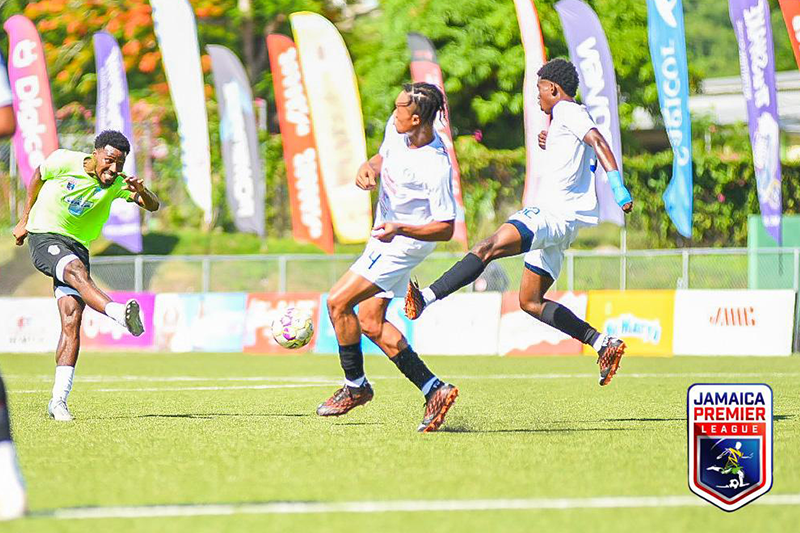 e the better side and if we had put the chances away it would have been a better story. We have one game left to win a football match so we are confident we can do it," Downes noted.

Meanwhile, Waterhouse's assistant coach Damion Gordon was certainly not in agreement with Downes as to which team was the better team on the day.

"If he thinks so, yes. But the result speaks for itself. It was a very close game and I would have agreed if he said that," said Gordon.

"We have another leg and the next leg speaks for itself," he continued.

Man-of-the-Match: Denardo Thomas (Waterhouse FC)

Teams
Mount Pleasant: 01-Shaven Paul, 04-Alwayne Harvey, 06-Liston James (24-Osani Ricketts 68th), 03-Ladale Richie, 14-Sue-Lae McCalla, 21-Kevin Layne, 15-Kevaughn Isaacs, 08-Jourdaine Fletcher, 07-Devonte Campbell (10-Kemar Beckford 84th), 11-Kesslon Hall, 32-Gary Mills (05-Leonard Rankine 62nd).
Subs not used: 40-David Swaby, 23-Prince Christie, 29-Tajay Anderson, 25-Sherman Gouldbourne, 33-Ricardo Gaynor.
Coach: Walter Downes
Booked: Sue-Lae McCalla 86th

Waterhouse: 40-Zemioy Nash, 24-Elvis Wilson, 16-Kymani Campbell, 59-Rohan Beadle, 08-Nicholy Finlayson, 21-Damion Binns, 26-Ramone Howell, 18-Shaquille Bradford (55-Shevon Stewart 83rd), 15-Andre Fletcher, 20-Denardo Thomas, 37-Rafeik Thomas (35-Roshane Sharpe 70th).
Subs not used: 01-Akeem Chambers, 28-Shawn Dewar, 25-Duvaughn Dunkley, 27-Andre Leslie, 65-Altimon Gordon, 19-Jahvan James, 22-Colorado Murray.
Coach: Marcel Gayle
Booked: (Red) Ricardo Thomas 90+6

Referee: Veralton Nembhard
Assistant Referee 1: Rolonzo Bennett
Assistant Referee 2: Ricton Archer
Fourth Official: Andre Farquharson
Match Commissioner: Elaine Walker-Brown
---
For more information contact JPL @ jplcomms@gmail.com