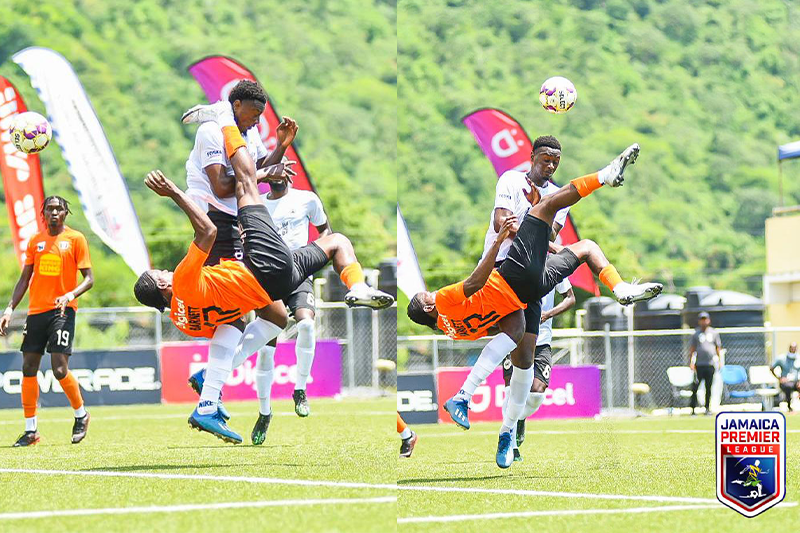 Early Goal Puts Cavalier Ahead of Tivoli Gardens
JAMAICA PREMIER LEAGUE
KINGSTON, JAMAICA
Saturday, September 25, 2021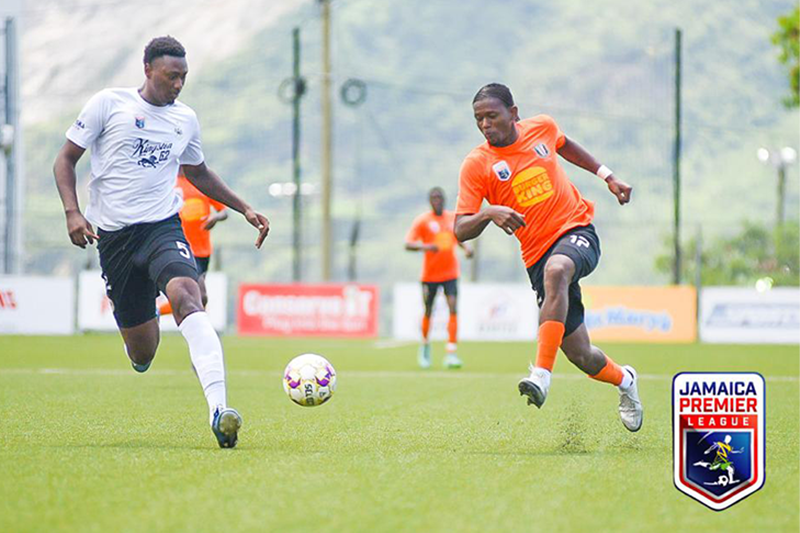 Just a minute after coming onto the pitch, Collin Anderson netted the winner as Cavalier edged Tivoli Gardens 1-0 in the first leg of their semi-final match at the UWI-JFF Captain Horace Burrell Centre of Excellence.

Anderson, who replaced Shaniel Thomas in the 83rd minute, latched onto a Nickache Murray defense splitting pass, rounded the goalkeeper Davin Watkins and slotted home in the 84thminute.

It was a brilliant counter-attacking goal of the highest order that actually came from a Tivoli Gardens set play and started with defender Jeovanni Laing clearing off the line for Cavalier.

It was a crucial goal that put Cavalier in the driver's seat heading into the return leg and one foot into the final of the Jamaica Premier League.

It's a slender lead but an important one as Cavalier hunt their first title since they last won some 40 years ago in the 1980-81 season.

But all is not lost for Tivoli Gardens who are hunting their sixth title having last won in 2011.

Phillip Williams, head coach of Tivoli Gardens said they are still in the hunt.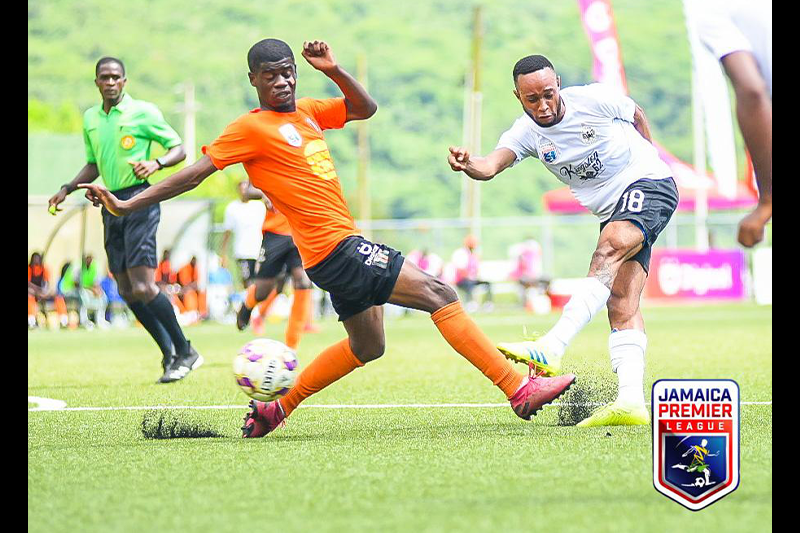 "We pushed through the first half, it was very rough and we came out in the second half and we looked a better team," he pointed out.

"We saw enough that we feel pleased going into the second leg and confident also. We have four days for the next game which is more than we got from the last playoff and we are going to see how best we can use it to get back in this game," he added.

Meanwhile, a beaming head coach of Cavalier Rudolph Speid said they always had a plan to end Tivoli Gardens' nine-game unbeaten run.

"It wasn't easy but I must tell you that Anderson is the fastest player in the premier league and with tired legs, that's the right time to introduce him and we got the break," Speid explained.

Man-of-the-match: Jeovanni Laing (Cavalier)

Teams
Tivoli Gardens: 33-Davin Watkins, 05-Barrington Pryce, 32-Odean Pennycooke, 08-Shavar Campbell, 14-Kemar Flemmings, 04-Dasha Satchwell, 18-Devroy Grey (10-Jermaine Johnson 88th), 19-Rushane Thompson (06-Horatio Morgan 57th), 23-Trevaune McKain (03-Daveon Garrison 88th), 17-Stephen Barnett (20-Anthony Nelson 57th), 11-Trayvon Reid (09-Rodico Wellington 88th).
Subs not used: 01-Nicholas Clarke, 06-Horatio Morgan, 29-Earon Elliott, 27-Tkiven Garnett, 20-Anthony Nelson, 38-Romaine Bowers.
Coach: Philip Williams
Booked: Devroy Grey 29th, Nicholas Clarke 30th, Dasha Satchwell 36th, Davin Watkins (Red) 90+4

Cavalier: 31-Jeadine White, 03-Jeovanni Laing, 04-Richard King, 05-Jamoy Topey (08-Marlando Maxwell 69th), 06-Nickache Murray, 24-Kamoy Simpson (18-Jamar Purcell 68th), 15-Kyle Ming, 16-Melvin Doxilly, 12-Gadial Irving (27-Jerome McLeary 90+3), 10-Dwayne Atkinson (28-Giovanni Minto 82nd), 17-Shaniel Thomas (22-Collin Anderson 84th).
Subs not used: 30-Ricardo Watson, 07-Ronaldo Webster, 21-Christophe Ainsworth, 09-Courtney Allen.
Coach: Rudolph Speid
Booked: None

Referee: Christopher Mason
Assistant Referee 1: Lloyd Edwards
Assistant Referee 2: Richardo McKenzie
Fourth Official: Doyen Tummings
Match Commissioner: Ainsley Sharpe
---
For more information contact JPL @ jplcomms@gmail.com