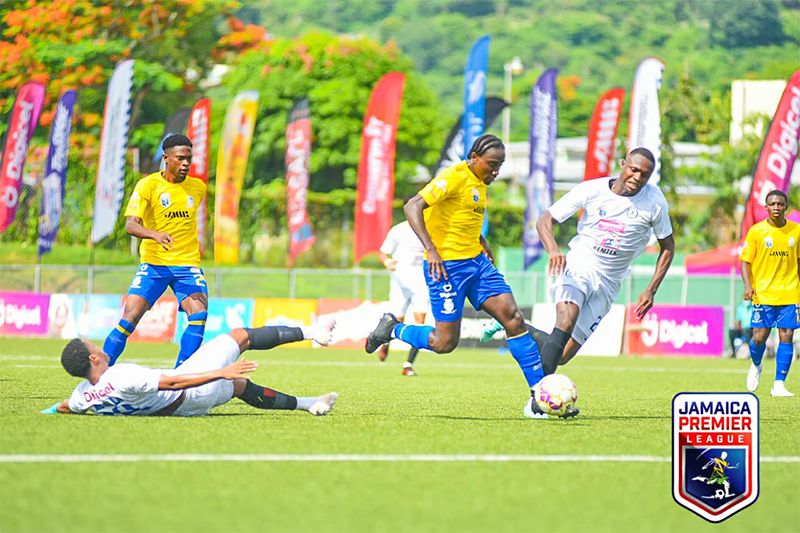 Mount Pleasant FA advanced to the semi-finals
JAMAICA PREMIER LEAGUE
KINGSTON, JAMAICA
Wednesday, September 22, 2021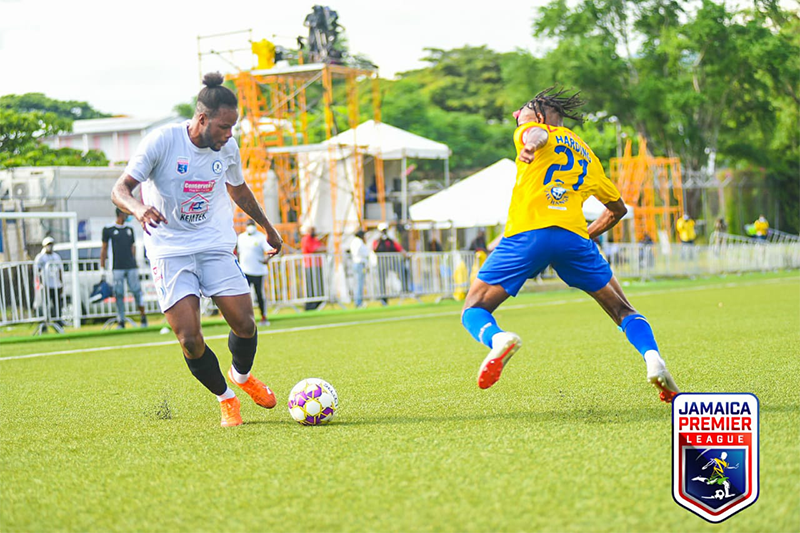 Mount Pleasant FA advanced to the semi-final of the Jamaica Premier League following their 1-1 draw with Harbour View in the second leg and won 4-2 on aggregate.

Defender Oshane Staple scored early for Harbour View in the 4th minute and reduced Mount Pleasant's two-goal cushion rather quickly.

The marauding right-back Staple glided past the stretching Sue-Lae McCalla and easily slotted home and gave the Stars of the East the perfect start.

But substitute Jourdaine Fletcher restored Mount Pleasant's two-goal advantage, netting in 62ndminute after replacing Daniel Green in the 46th minute.

A long ball from his goalkeeper Shaven Paul was allowed to bounce by the indecisive Casseam Priestly and Fletcher pounced and lobbed goalkeeper Tafari Chamber who was left in no man's land.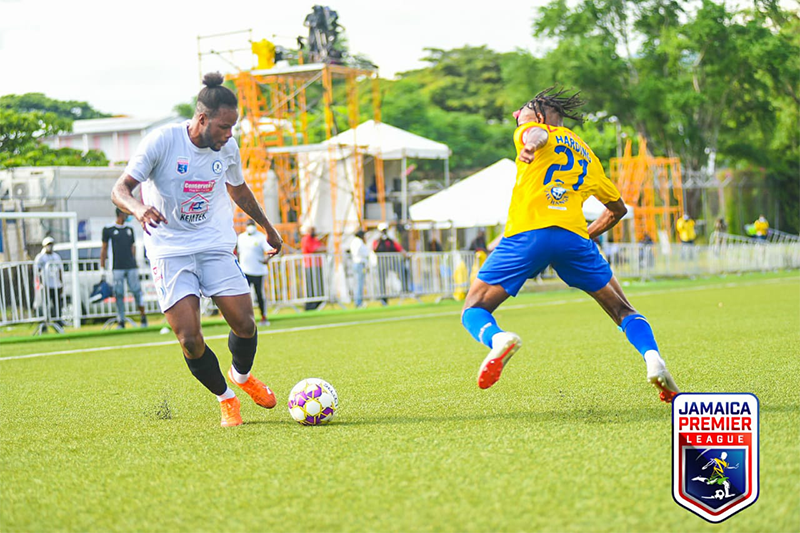 It was Fletcher's fifth goal of the season and put him one behind Harbour View's Oquassa Chong in the race for the Golden Boots award.

Fletcher will have a couple more games to increase his tally and possibly overtake Chong who will be watching from the sidelines.

The St Ann-based Mount Pleasant will now meet Waterhouse FC on Saturday in one semi-final while Cavalier will tackle Tivoli Gardens in the other semi-final.

It was an evenly balanced game but Harbour View would have felt that they should have scored a couple more goals but it never happened despite coming close.

But in the end, Mount Pleasant has deserved winners and British head coach Walter Downes was pleased.

"I would have liked to play better. I don't think we played our best today but we got the job done," he pointed out.

Downes was now eagerly looking forward to their semifinal clash with Waterhouse and was unfazed.

"Whenever you get into the playoffs everybody has to beat somebody, so we have to beat them at some time so let's beat them in the semi-finals," said Downes.

Meanwhile, Harbour View's head coach Ludlow Bernard had high praises for his team despite being knocked out of the competition.

"The most important thing was the effort the players put in this afternoon. Probably the loss of Talbott (Ajeanie) caused us to be disjointed in the first game and we took time to adjust," he pointed out.

"But I am really pleased with the effort from them and tactically we played according to plan and that early pressure in the first 10 to 15 minutes, I thought we could have sustained it a little bit more," said Bernard.

He continued: "Because it was obvious that the Mount Pleasant team wasn't going to break us down and they did not break us down all evening and it's just unfortunate that one of our most reliable players was involved in us conceding a goal".

Man-of-the-Match: Oshane Staple (Harbour View)

Team
Mount Pleasant: 01-Shaven Paul, 04-Alwayne Harvey, 06-Liston James, 03-Ladale Richie, 14-Sue-Lae McCalla, 21-Kevin Layne, 05-Leonard Rankine, 09-Daniel Green (08-Jourdaine Fletcher46th), 15-Kevaughn Isaacs, 07-Devonte Campbell, 11-Kesslon Hall (24-Osani Ricketts 84th).
Subs not used: 40-David Swaby, 29-Tajay Anderson, 25-Sherman Gouldbourne, 10-Kemar Beckford, 32-Gary Mills, 33-Ricardo Gaynor.
Coach: Walter Downes
Booked: Leonard Rankine 24th, Kevaughn Isaacs 33rd, Sue-Lae McCalla 65th

Harbour View: 01-Tafari Chambers, 16-Garth Stewart, 44-Lovel Palmer, 21-Odorland Harding, 29-Oshane Staple, 12-Casseam Priestly, 13-Cristojaye Daley (15-Tyrese Williams 81st), 08-Lennox Russell (28-Shawn Daley 70th), 22-Oquassa Chong, 24-Ronaldo Robinson (03-Tarick Ximines 46th), 30-Tevin Scott.
Subs not used: 50-Akeem Smith, 19-Akeem Mullins, 14-John Luca Levee, 23-Saqlain Waul, 27-Jamone Shepherd, 18-Ron-Jay Watson.
Coach: Ludlow Bernard
Booked: Garth Stewart 34th, Oshane Staple 44th, Lennox Russell 56th

Referee: Oshane Nation
Assistant Referee 1: Ojay Duhaney
Assistant Referee 2: Jassett Kerr-Wilson
Fourth Official: Neressa Goldson
Match Commissioner: Dudley Powell
---
For more information contact JPL @ jplcomms@gmail.com