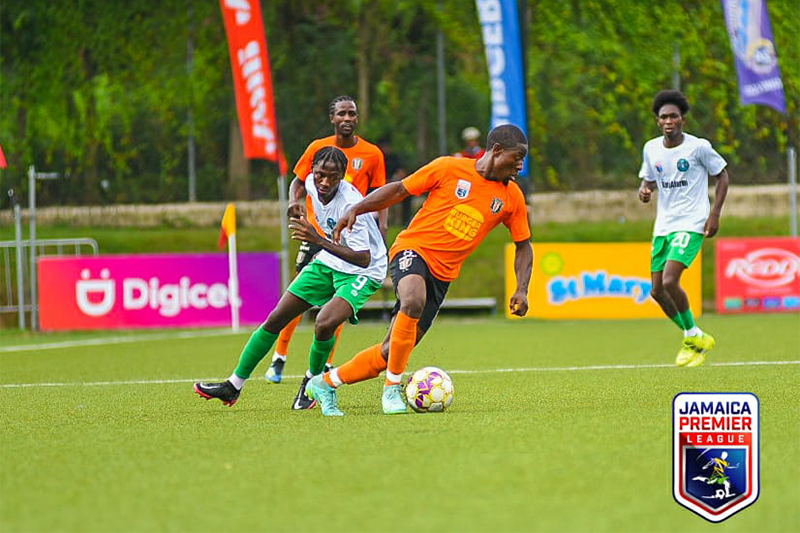 Tivoli Gardens and Vere United Battle to 0-0 Stalemate
JAMAICA PREMIER LEAGUE
KINGSTON, JAMAICA
Saturday, September 18, 2021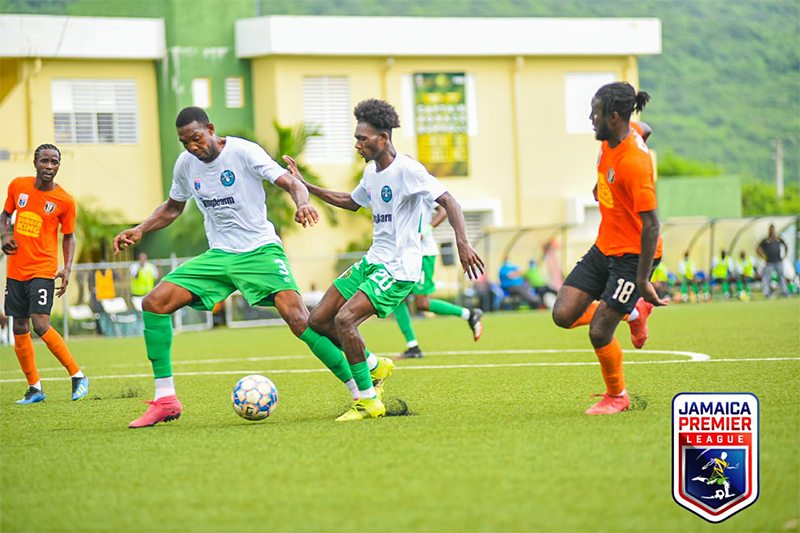 It is all square between Tivoli Gardens and Vere United after they battled to a 0-0 stalemate in their Jamaica Premier League quarterfinal playoff match at the UWI-JFF Captain Horace Burrell Centre of Excellence.

It was a game of few chances as both teams basically nullified each other. It was not a boring game but a safe tactical one as neither team wanted to lose.

But despite Tivoli Gardens dominating possession with 54 percent, they created few chances against the usually tight defensive unit of Vere United.

Tivoli Gardens, which stretched their unbeaten run to eight games, came closest when Devroy Grey kicked wide from close range early in the game.

Minutes later Tivoli's Romaine Bowers torrid left-footer from 25 meters was tipped over by goalkeeper Kadeem Davis.

Vere United's Ramone Plummer kicked high following a good run by Ricardo Dennis in the second half.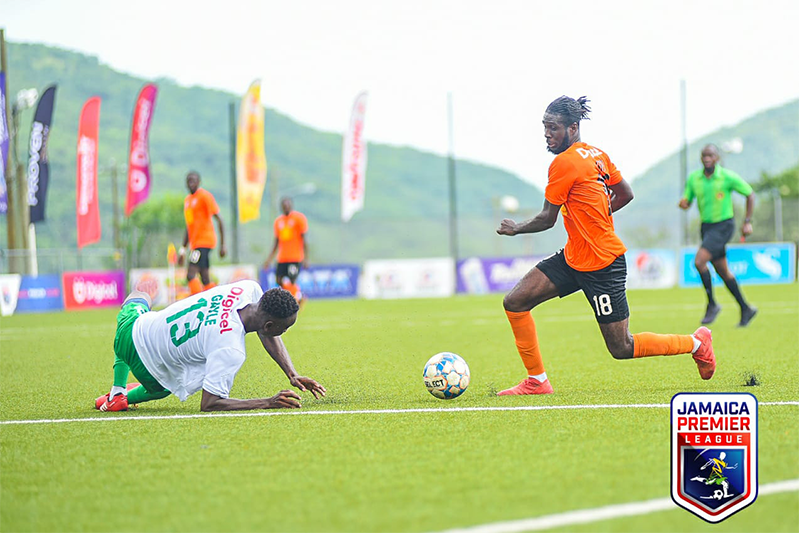 Substitute Trayvone Reid sent a cheeky low freekick around the wall but goalkeeper Davis was alerted and did well.

Both teams will meet again on Wednesday seeking to secure their spot in the semi-finals.

Vere United's head coach Donovan Duckie seemed more satisfied of the coaches with the result.

"I am very pleased. I was really excited about the intensity of the game. I was very surprised. I never knew that we had that in us," said Duckie, the former National Under-20 head coach, and assistant senior coach.

"We have to give a lot of credit to Tivoli; they have a lot of history behind them. Teddy is still there. Flemmings is still there so they would have imparted that to the youths," he added.

"But we did well to play with them. They started aggressive, very fast but we took a little time to come in the game but we caught up with them and it was even Stevens and in the second half I thought we had a good chance to go ahead but it didn't happen for us and 0-0 is a fair result," Duckie pointed out.

Meanwhile, Tivoli's coach Phillip Williams looked less than satisfied with the result.

"It was a very exciting game today. The team really represented themselves well and we were able to keep a clean sheet which was one of the areas we were having problems with," Williams noted.

"We didn't create enough chances in the final third and some of the decisions could have been much better but it was a good game for us," he added.

Man-of-the-match: Alton Lewis (Vere United)

Teams
Tivoli Gardens: 33-Davin Watkins, 03-Daveon Garrison (23-Trevaune McKain 62nd), 05-Barrington Pryce, 32-Odean Pennycooke, 08-Shavar Campbell, 14-Kemar Flemmings, 04-Dasha Satchwell, 18-Devroy Grey, 19-Rushane Thompson (10-Jermaine Johnson, 86th), 17-Stephen Barnett (20-Anthony Nelson 62nd), 38-Romaine Bowers (11-Trayvon Reid 62nd).
Subs not used: 01-Nicholas Clarke, 21-Justin Dunn, 29-Earon Elliott, 27-Tkiven Garnett, 09-Rodico Wellington
Coach: Philip Williams
Booked: Daveon Garrison 59th

Vere United: 30-Kadeem Davis, 12-Tavis Grant (09-Ricardo Messam 70th), 13-Anjay Gayle, 03-Kenroy Lumthen, 05-Alton Lewis, 14-Javier Brown, 17-Ricardo Dennis (16-Gregory Cousins 90+4), 18-Lamard Neil, 11-Romone Plummer, 20-Trevance Salamon, 24-Tyrese Harrison(25-Shamar O'Connor 90th).
Subs not used: 60-Michael Panton, 21-Tyrick Harrison, 22-Dunsting Ghen, 29-Rasheed Thomas, 23-Javel Ellis, 45-Courton Wright.
Coach: Donovan Duckie
Booked: None

Referee: Veralton Nembhard
Assistant Referee 1: Damion Williams
Assistant Referee 2: Gavin Carvalho
Fourth Official: Damion Coombs
Match Commissioner: Anthony Gibbs
---
For more information contact JPL @ jplcomms@gmail.com