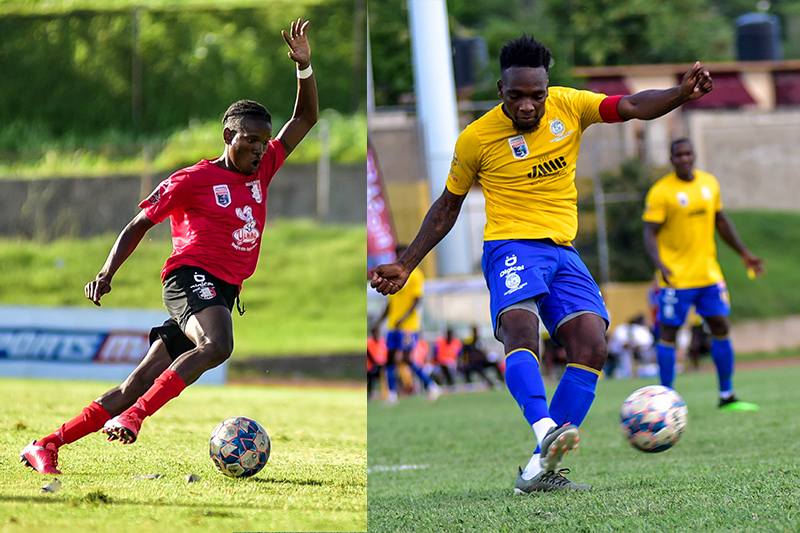 Harbour View FC Sneaks Into the Playoffs
JAMAICA PREMIER LEAGUE
KINGSTON, JAMAICA
Friday, September 10, 2021
Harbour View sneaked into the Jamaica Premier League playoff following a hard-fought 1-0 win over Arnett Gardens in the third match at the UWI-JFF Captain Horace Burrell Centre of Excellence.

It was a result that saw Harbour View jump from the eighth spot to sixth on 15 points and pushed Dunbeholden FC out of the playoffs into the seventh spot on 14 points.

Dunbeholden started the day in the sixth spot but were defeated 5-2 by Mount Pleasant and that gave Harbour View a lifeline which they duly took.

Veteran Lovel Palmer who came on in the 64th minute, notched the winner in the 70th minute with a venomous freekick that whistled past the bewildered Amal Knight in goal.

It was a kick worthy of the highest honour and it deservedly provided the three points Harbour View wanted to advance to the playoffs after looking down and out.

The Stars of the East also swept past Portmore United who also lost to Waterhouse 1-0 and slipped eight with 13 points.

So Humble Lion, Molynes United, Arnett Gardens, Portmore United and Dunbeholden are all out of the title running.

The Playoffs will begin in earnest next week with sixth-placed Harbour View taking on the third-placed team while the fifth-placed team playing the fourth-placed team.
The third and fifth positions will be determined on Saturday.

The top two teams will get an automatic bye into the semi-final round and will await the winners of the quarter-final playoffs.

Man-of-the-Match: Oshane Staple (Harbour View)

Team
Harbour View: 01-Tafari Chambers 50, 03-Tarick Ximines (15-Tyrese Williams 46th), 16-Garth Stewart (44-Lovel Palmer 63rd), 17-Ajeanie Talbott, 21-Odorland Harding, 29-Oshane Staple, 12-Casseam Priestly (27-Jamone Shepherd 71st), 31-Gerald Neil, Daley, 13-Cristojaye22-Oquassa Chong (19-Akeem Mullings 85th), 24-Ronaldo Robinson.
Subs not used: 40-Jermaine Thompson, 45-Renaldo Wellington, 14-John Luca Levee, 18-Ron-Jay Watson, 23-Saqlain Waul.
Coach: Ludlow Bernard
Booked: None

Arnett Gardens: 55-Amal Knight, 02-Oneil Anderson, 04-Ezran Simpson Jnr , 06-Earl Simpson, 17-Romeo Guthrie, 18-Shadane Lopez, 31-Donovan Segree, 15-Nathan Thomas (03-Oshane Roberts 71st), 05-Jonoy Cunningham, 27-Steve Clarke, 11-Shemar Boothe (23-Rayahno Thompson 85th).
Subs not used: 40-Shaquan Davis, 14-Andre Glanville.
Coach: Alex Thomas
Booked: Earl Simpson 63rd, Ezran Simpson Jnr 90+4
Referee: Neressa Goldson
Assistant Referee 1: Damion Williams
Assistant Referee 2: Jermaine Yee Singh
Fourth Official: Doyen Tummings
Match Commissioner: Patrick Malcolm
---
For more information contact JPL @ jplcomms@gmail.com