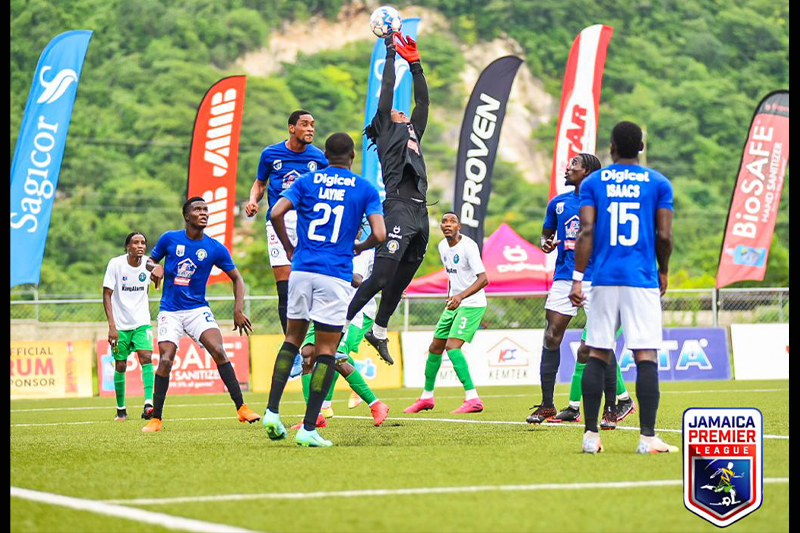 Mount Pleasant Draw 0-0 With Vere United
JAMAICA PREMIER LEAGUE
KINGSTON, JAMAICA
Friday, September 3, 2021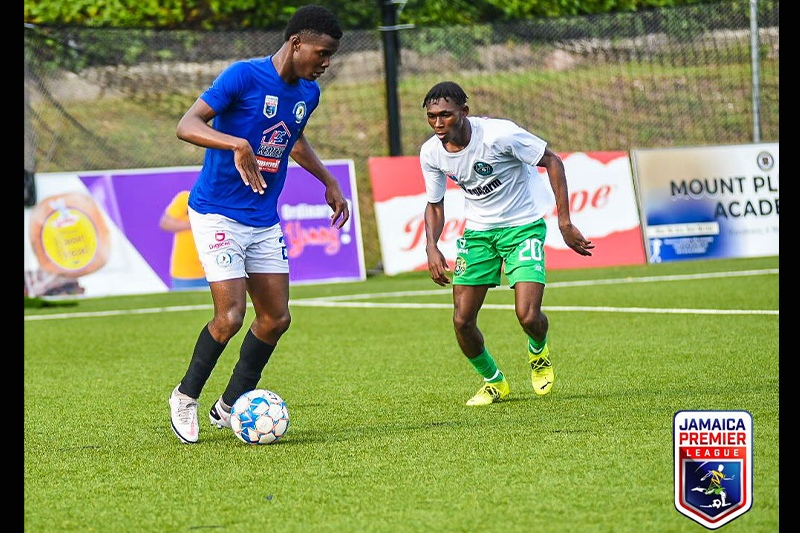 Mount Pleasant and Vere United battled to a 0-0 draw in their Jamaica Premier League (JPL) game at the UWI-JFF Captain Horace Burrell Centre of Excellence.

It was the third and final game of the day and it was the only one that didn't produce any goals and a true reflection of the drab encounter with very few chances.

But it was a result that saw both Vere United and Mount Pleasant slip from the joint top of the league to third and fourth spots respectively with 15 points.

They also missed a glorious chance to stake a claim in the championship playoffs and will now have to wait anxiously for the final round of preliminary games next week.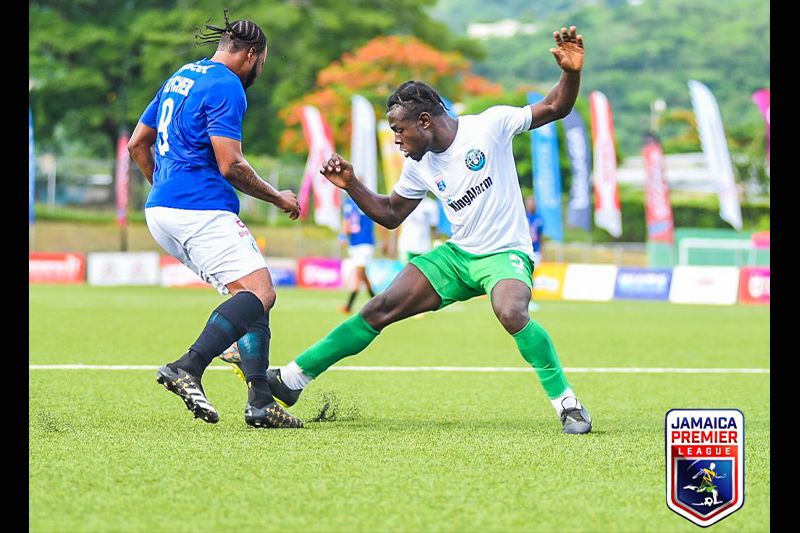 Vere United will play second-placed Cavalier in the final round while Mount Pleasant is set to play Dunbeholden in two very difficult games.

Man-of-the-Match: Kenroy Lumthen (Vere United)

Teams
Mount Pleasant: 56-Akel Clarke, 04-Alwayne Harvey, 06-Liston James, 27-Kevin Layne, 29-Tajay Anderson (03-Ladale Richie 60th), 12-Latroy Laing, 09-Daniel Green, 32-Gary Mills (10-Kemar Beckford 75th), 15-Kevaughn Isaacs, 08-Jourdaine Fletcher (07-Devonte Campbell 76th), 11-Kesslon Hall.
Subs not used: 01-Shaven Paul, 05-Leonard Rankine, 14-Sue-Lae McCalla, 16-Francois Swaby.
Coach: Wally Downes
Booked: Kevaughn Isaacs 74th, Ladale Richie 89th.

Vere United: 30-Kadeem Davis, 02-Ricardo Campbell (13-Anjay Gayle 67th), 03-Kenroy Lumthen, 05-Alton Lewis, 14-Javier Brown, 17-Ricardo Dennis, 09-Ricardo Messam (45-Courton Wright 81st), 18-Lamard Neil, 11-Romone Plummer, 20-Trevance Salamon, 24-Tyrese Harrison (12-Tavis Grant 81st).
Subs not used: 40-Shavon Wilson, 22-Dunsting Ghen, 29-Rasheed Thomas, 25-Shamar O'Connor, 21-Tyrickle Harrison.
Coach: Donovan Duckie
Booked: Javier Brown 75th

Referee: Daneon Parchment
Assistant Referee 1: Damion Williams
Assistant Referee 2: Garvin Carvalho
Fourth Official: Carvel Banton
Match Commissioner: Ainsley Sharpe
---
For more information contact JPL @ jplcomms@gmail.com