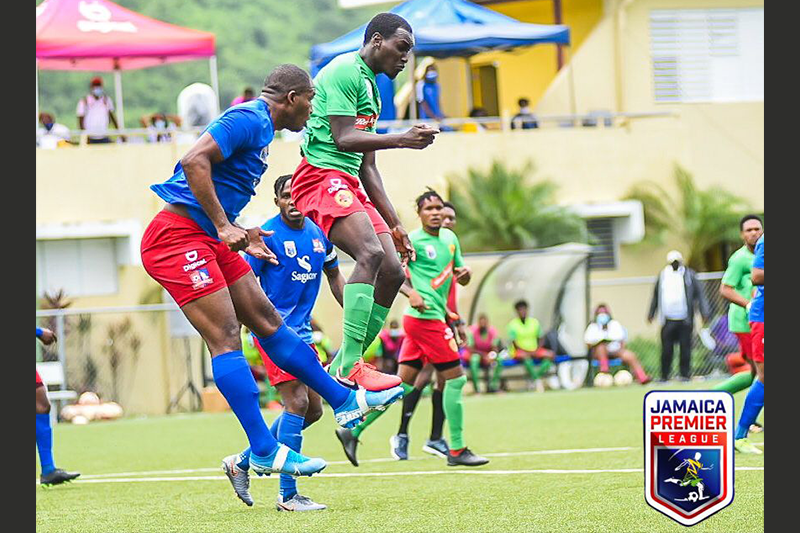 Humble Lion FC Eliminated
JAMAICA PREMIER LEAGUE
KINGSTON, JAMAICA
Friday, August 27, 2021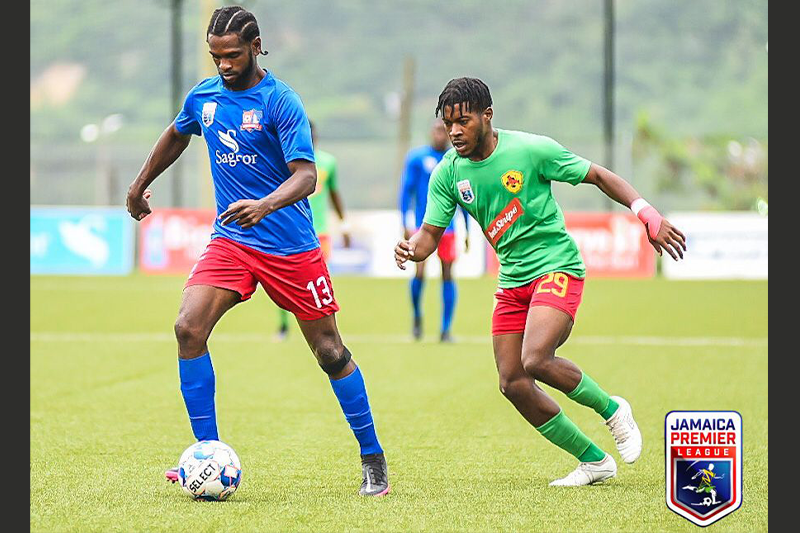 Humble Lion became the first team to be eliminated from the Jamaica Premier League playoffs after they crashed 1-2 to Dunbeholden FC in the second of three games at the UWI-JFF Captain Horace Burrell Centre of Excellence.

The Clarendon-based Humble Lion remained at the bottom of the 11-team league on six points from nine games and with only one game left for them, they can only reach a maximum of nine points, which would not be sufficient. It was their seventh defeat of the season.

Meanwhile, it was a very good win for Dunbeholden as they jumped five places to third spot on 13 points from eight games and basically assured of a playoff spot.

Two identical goals by Mark Miller gave Dunbeholden a come-from-behind 2-1.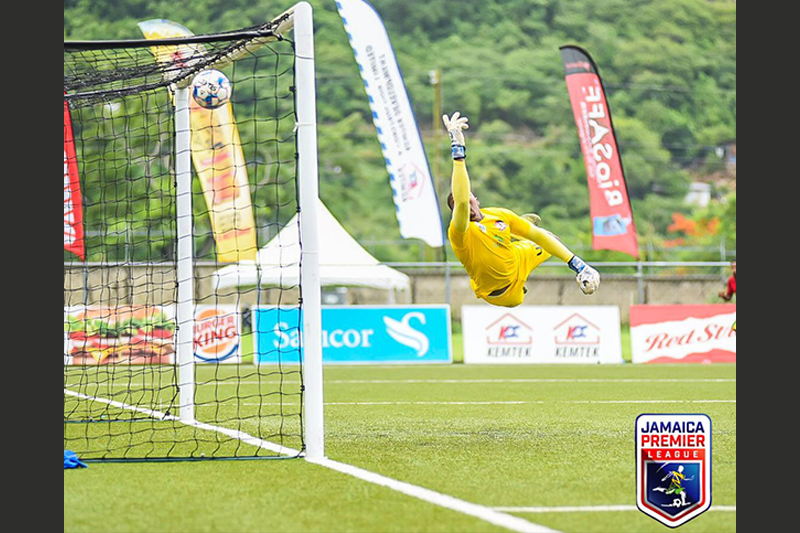 Andrew Vanzie had given Humble Lion a 20th minute lead with a superb freekick that gave goalkeeper Damion Hyatt no chance from 20 metres.

It was Vanzie's fifth goal of the season coming in a match that he started out playing as a centre back before switching later in the game as they hunted that elusive equalizing goal.

He is just one goal behind the competition's leading marksman Oquassa Chong sitting on six goals.

But Miller struck two decisive goals 10 minutes apart. First, he pulled Dunbeholden levelled, latching onto a through ball from Dwayne Smith and slotted home in the 32nd minute.

It was déjà for his second, as he once again latched onto a Smith defense-splitting pass and fired home in the 42nd minute.

Dunbeholden dominated possession and the game and are proving that they will be a serious force to be reckoned with come playoff time.

It was another disappointing display from Humble Lion as they started well but their veteran players once again faltered to deceive and their season effectively ended.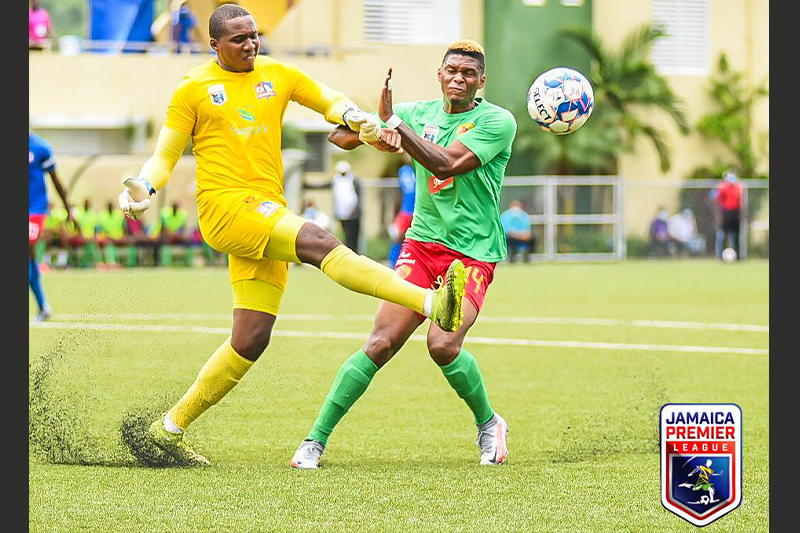 Meanwhile, with referee Odette Hamilton arriving late for this game, referee Damion Coombs turned in a yeoman performance and must be given kudos as he officiated the first game and did remarkably well in the second half before he was replaced for the second half.

His outstanding effort did take its toll on him as he went down on the stroke of halftime with what appeared to be cramped.

Man-of-the-match: Mark Miller (Dunbeholden)

Teams
Dunbeholden: 40-Damion Hyatt, 03-Andre Dyce, 33-Shaquille Dyer, 13-Shevan James, 26-Romario McPherson, 35-Mark Miller, 99-Fabian McCarthy, 23-Nickoy Christian, 44-Dwayne Smith (45-Zackrie Wilks 68th), 17-Atapharoy Bygrave (22-Rondee Smith 83rd), 21-Shakeen Powell.
Subs not used: 32-William Benjamin, 05-Odean Daley, 16-Kemoy Atkinson, 15-Craig Gayle, 29-Deshawn Plunkett.
Coach: Harold Thomas
Booked: Dwayne Smith 7th

Humble Lion: 44-Dennis Taylor, 18-Shemar Rhoden, 23-Suege Graham (22-Kevon Reid 58th), 13-Mark Rodney, 11-JeVaughn Watson, 12-Andrew Vanzie, 24-Leonardo Jibbison (30-Shamarie Dallas 83rd), 15-Lorenzo Lewin, 29-Javane Thompson (45-Rohan Richards 58th), 34-Afiba Chambers, 14-Andre Clennon.
Subs not used: 55-Mikhail Harrison, 03-Romeo Parkins, 06-Fabian Pascoe, 60-Keneil Petrie, 19-Gregory Lewis, 27-Gregory Morgan.
Coach: Andrew Price
Booked: Suege Graham 21st, Lorenzo Lewin 40th, Andrew Vanzie 78th.

Referee: Damion Coombs/Odette Hamilton
Assistant Referee 1: Kioney Denton
Assistant Referee 2: Shavarra Dennis
Fourth Official: Gavin Carvalho
Match Commissioner: Beverly Melbourne
---
For more information contact JPL @ jplcomms@gmail.com