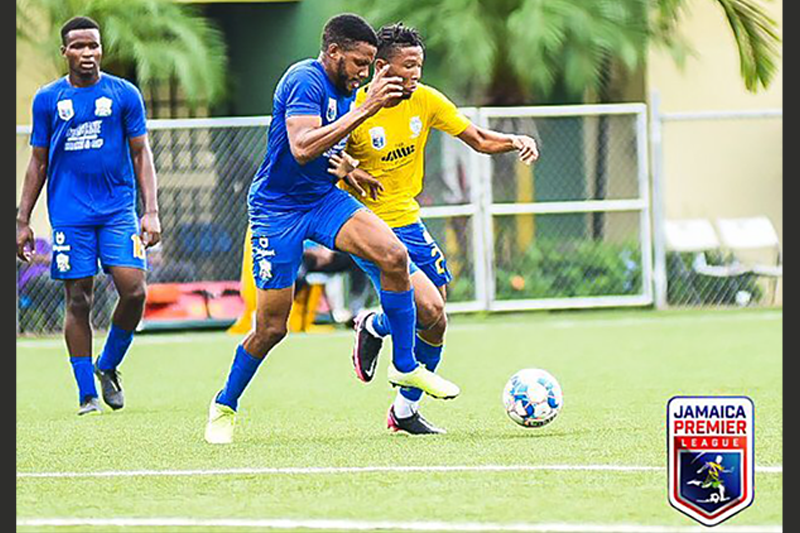 Harbour View FC Defeats Molynes United 1-0
JAMAICA PREMIER LEAGUE
KINGSTON, JAMAICA
Friday, August 27, 2021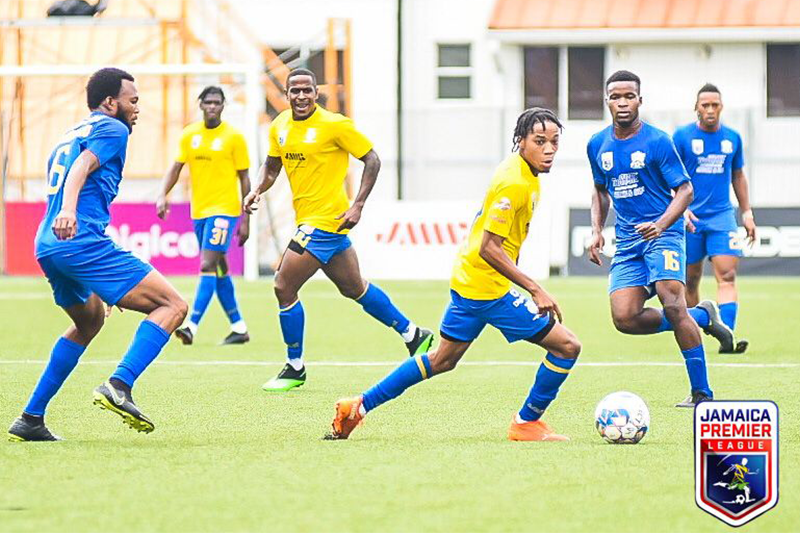 Inform striker Oquassa Chong continued his fine goal scoring netting in the 74th minute and propelled Harbour View to a 1-0 win over Molynes United in their Jamaica Premier League match at the UWI-JFF Captain Horace Burrell Centre.

It was Chong's sixth goal of the season and it kept him atop of the golden boot race. He is two ahead of both Andrew Vanzie of Humble Lion and Nicholas Nelson of Molynes United on four goals each.

But more importantly, Chong's goal provisionally pushed Harbour View back into a playoff spot in the fourth position on 12 points from nine games.

Molynes United, which was suffering their fourth defeat from eight games, are basically out of contention for a top-six playoff spot, sitting in 10th on six points.

Waterhouse holds the sixth spot and they are on 10 points from seven games, the same as Tivoli Gardens and Dunbeholden.

So it will be a talk order for Molynes United to win both games remaining and pray that these three teams all lose their remaining three games.

Teams
Harbour View: 01-Tafari Chambers 50, 44-Lovel Palmer (16-Garth Stewart 45th), 17-Ajeanie Talbott, 21-Odorland Harding, 29-Oshane Staple, 12-Casseam Priestly (26-Romario Campbell 46th), 27-Jamone Shepherd, 31-Gerald Neil, 18-Ron-Jay Watson (08-Lennox Russell 59th), 22-Oquassa Chong, 30-Tevin Scott (03-Tarick Ximines 57th).
Subs not used: 50-Akeem Smith, 45-Renaldo Wellington, 14-John Luca Levee, 28-Shawn Daley, 24-Ronaldo Robinson.
Coach: Ludlow Bernard
Booked: Tevin Scott 18th, Odorland Harding 40th, Gerald Neil 42nd.
Molynes United: 40-Leon Taylor, 04-Ackeem Stewart (21-Kemar Seivwright 67th), 14-Sergini Frankson, 18-Oneil Small, 06-Tyrique Sutherland, 15-Tyrese Wynter, 20-Kemar Reid (27-Dillon McEnnis 66th), 36-Ricardo Phipps, 16-Marvin Emmanuel 10-Nicholas Nelson, 07-Jermy Nelson.
Subs not used: 01-Roje Williams, 06-Keith Wright, 12-Akeem Brown, 25-Orane Ferguson, 50-Rashwan Livingston, 11-Dawayne Smith.
Coach: Anthony Patrick
Booked: Kemar Reid 40th, Ackeem Stewart 47th, Jermy Nelson 61st, Tyrique Sutherland 70th.

Referee: Damion Coombs
Assistant Referee 1: Lloyd Edwards
Assistant Referee 2: Gavin Carvalho
Fourth Official: O'Hara Headley
Match Commissioner: Anthony Gibbs
---
For more information contact JPL @ jplcomms@gmail.com