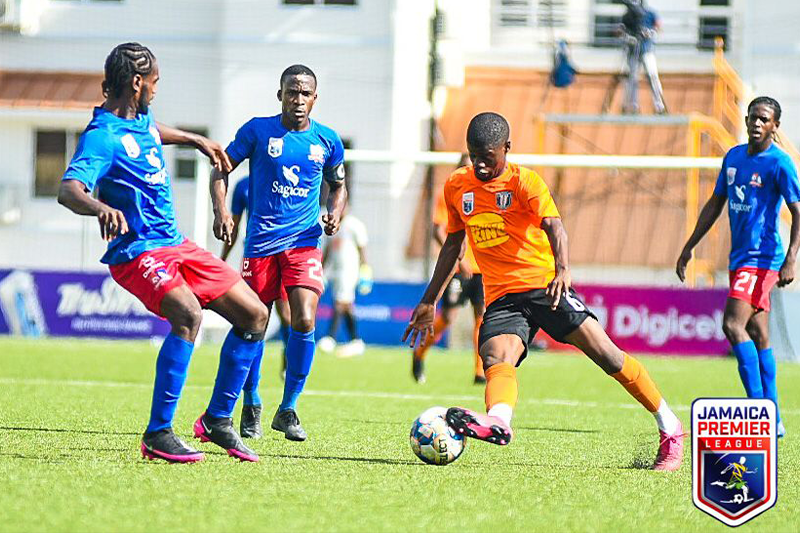 Tivoli Gardens FC and Dunbeholden Draw 1-1
JAMAICA PREMIER LEAGUE
KINGSTON, JAMAICA
Monday, August 16, 2021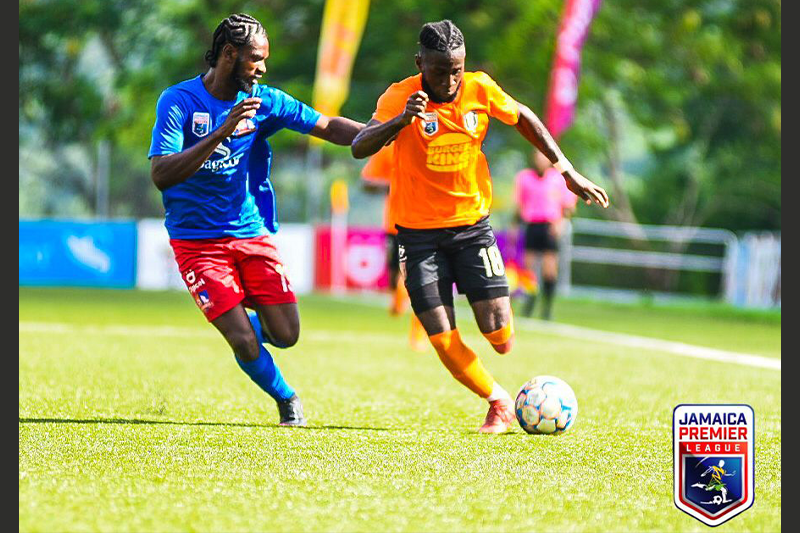 Atapharoy Bygrave scored arguably the goal of the season that earned Dunbeholden FC a fortunate 1-1 draw with Tivoli Gardens in the feature Jamaica Premier League encounter at the UWI-JFF Captain Horace Burrell Centre of Excellence.

Romaine Bowers had given Tivoli Gardens a ninth-minute lead, slotting home from close range after William Benjamin parried Devroy Grey's fierce shot into his path in the ninth minute.

But Bygrave picked up a ball just below the half-line and unleashed a ferocious shot that sailed past the outstretched hands of goalkeeper Davin Watkins on the stroke of halftime in the 45+2 minute.

It was a wonder strike by Bygrave and it was just as impressive as his celebration where he would have been given a 10 out of 10 for his somersault and perfect landing.

Bygrave's goal was worthy of a share of the points although, in truth, Tivoli Gardens should have won comfortably as they wasted a number of chances.

It was a result that hampered both team's rush towards a playoff spot and despite it seeming like two drop points for Tivoli Gardens.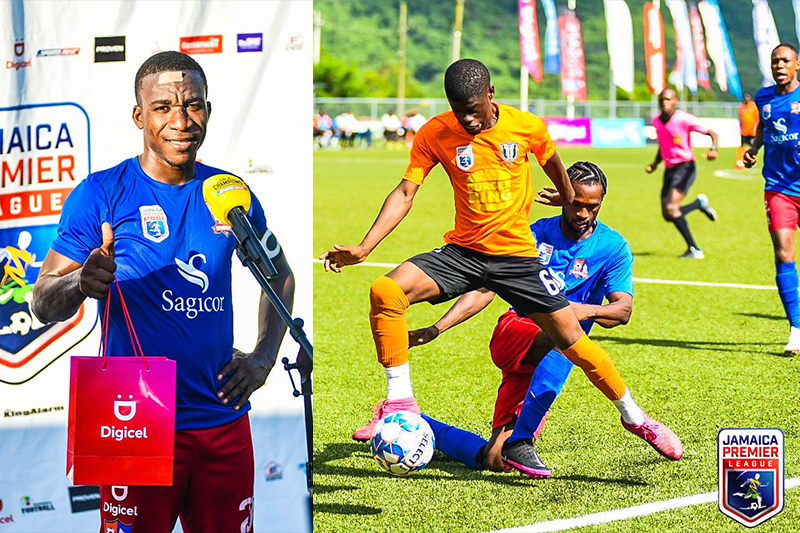 The orange and black-clad bearers from West Kingston, inches to 10 points from seven games to be on 10 points in the sixth spot, the same as fifth-placed Waterhouse FC with 10 points.

St Catherine-based Dunbeholden also inches to 10 points and climbed into the seventh spot from seven games and pushed Harbour View further down the ladder in eighth on nine points.

Dunbeholden's assistant coach Ricardo Smith said his team was lucky to walk away with a point.

"We are disappointed but still we have to be thankful because we saw in the first 20 minutes they could have been three goals up. We were a little bit slow and they were getting to the second balls quicker than we were so we were just thankful," Smith pointed out.

Smith said he couldn't give an answer to why his team started slow because they did not look that way in training.

Dwayne Blake, assistant coach of Tivoli Gardens once again lamented his team's lack of finishing, something he said has been plaguing them all season.

"Miss chances have been haunting us for the entire season and once we put away our chances we would have been four or five goals up in the first half alone," Blake noted.

"We just have to continue to talk to them and keep them focused," he added.

With the end of the eighth round and basically two sets of games remaining for most teams, only eight points separate the top team Vere United on 14 points from bottom-placed Humble Lion and Molynes United on six points each.

But more crucially, just three points separate the sixth-placed team from the bottom-placed team as the top six will make the playoffs.

Man-of-the-Match: Nickoy Christian (Dunbeholden FC)

Teams
Tivoli Gardens: 01-Davin Watkins, 05-Barrington Pryce, 32-Odean Pennycooke, 14-Kemar Flemmings, 08-Shavar Campbell, 18-Devroy Grey, 19-Rushane Thompson (10-Jermaine Johnson 67th), 06-Horatio Morgan (25-Tommy Lawrence 67th), 38-Romaine Bowers (29-Earon Elliott 67th), 20-Anthony Nelson (21-Justin Dunn 90th), 27-Tkiven Garnett.
Subs not used: 12-Andre Smith, 24-Steve McQueen, 15-Dasha Satchwell, 28-Asprellia Alexander.
Coach: Philip Williams
Booked: Horatio Morgan 35th, Barrington Pryce 90+3

Dunbeholden: 32-William Benjamin, 03-Andre Dyce, 13-Shevan James, 26-Romario McPherson, 35-Mark Miller, 99-Fabian McCarthy, 16-Kemoy Atkinson, 23-Nickoy Christian, 12-Kimoni Bailey (44-Dwayne Smith 49th), 17-Atapharoy Bygrave (15-Craig Gayle, 89th), 24-Saneekie Burton (22-Rondee Smith 76th).
Subs not used: 40-Damion Hyatt, 05-Odean Daley, 06-Dijion Grant, 21-Shakeen Powell.
Coach: Harold Thomas
Booked: None

Referee: Steffon Dewar
Assistant Referee 1: Kioney Denton
Assistant Referee 2: Ricton Archer
Fourth Official: Doyen Tummings
Match Commissioner: Lascelles Logan
---
For more information contact JPL @ jplcomms@gmail.com