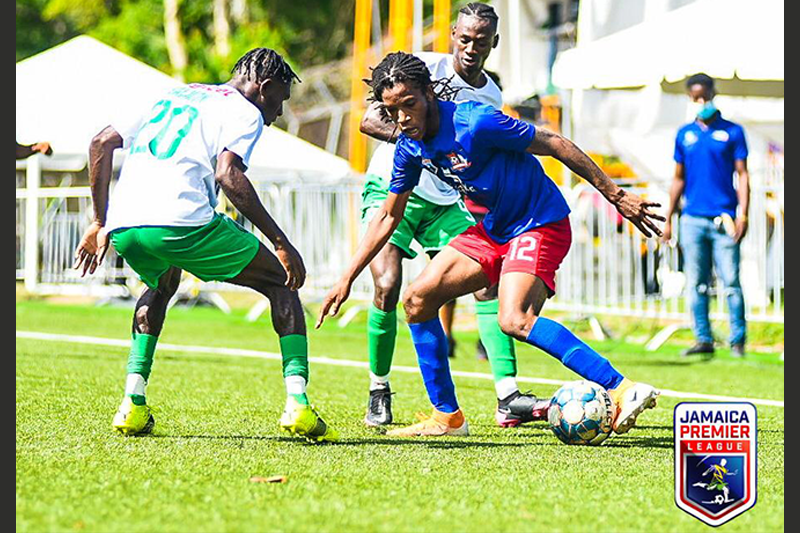 DUNBEHOLDEN DEFEATS VERE UNITED 2-1
JAMAICA PREMIER LEAGUE
KINGSTON, JAMAICA
Sunday, August 1, 2021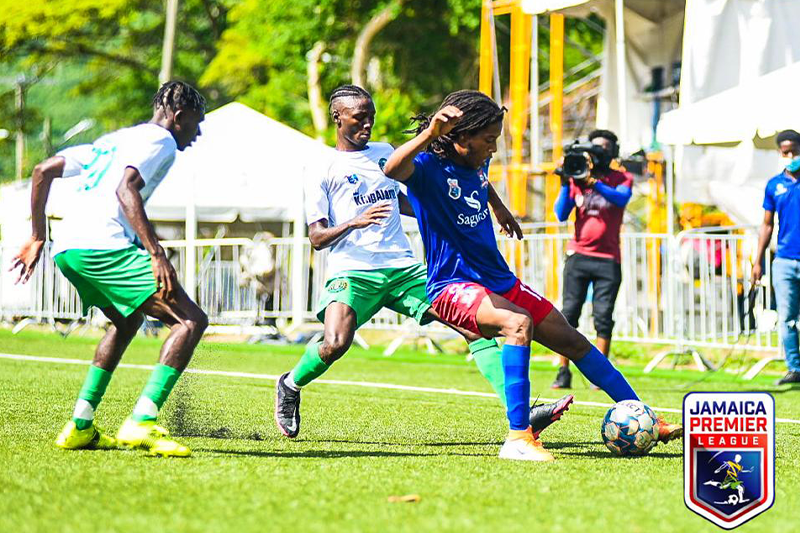 Substitute Craig Gayle scored a minute after entering the field and made head coach Harold Thomas look like a genius in their come-from-behind 2-1 win over Vere United in their Jamaica Premier League at the UWI-JFF Captain Horace Burrell Centre of Excellence.

The win was even more impressive as Dunbeholden was playing with 10-men for over 80 minutes as inspirational defender Shaquille Dyer was red-carded in the 8th minute for striking a player.

Coach Thomas sent on Gayle in the 85th minute for goal scorer Atapharoy and in the 86thminute and he latched onto a Kemoy Atkinson's pass and fired home the clincher.

Earlier, Atapharoy had pulled Dunbeholden leveled in the 54th minute, tapping home from a masterful team goal involving five players and seven passes, which totally destroyed the Vere backline.

Vere had taken the lead courtesy of Javier Brown in the 28th-minute lead as he smashed home a low right-footer from 25 meters.

But Vere did not make their extra man count, something that head coach Donovan Duckie blamed on the early-morning scheduling of the game to 8:30 am as his team had to start preparing from 4 am.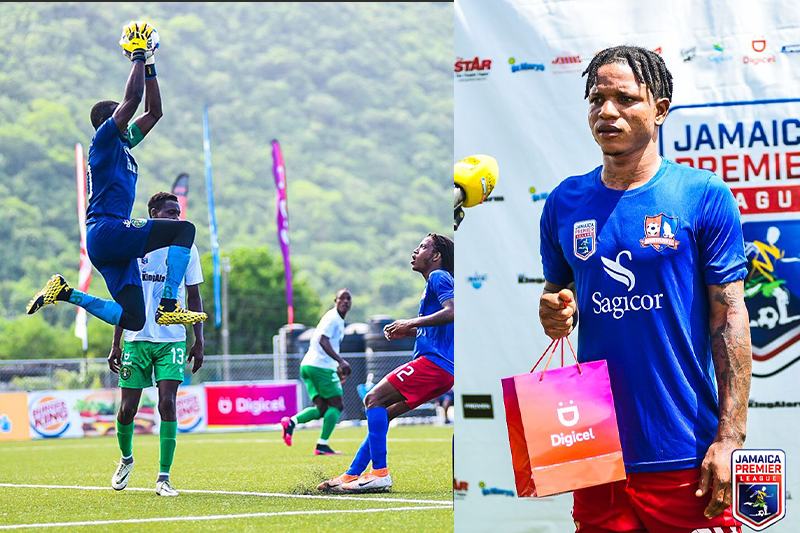 "In the first half I thought we had the legs to play 45 but as I told you before it wasn't about football today. At halftime, six persons were vomiting in the changing room. We just didn't have legs. We were up from four and the preparation was poor," Duckie pointed out.

It was the Clarendon-based Vere United's first loss of the season but they remained in the second spot on 11 points, two adrift of leaders Portmore United.

Meanwhile, a beaming Thomas said he changed his team's tactics after seeing Vere United's formation.

"We decided to play three at the back because they were playing with just one forward so we pushed people in the midfield and started to take control of the game," Thomas pointed out.

"We recognized that their left side was probably the weak side and we started working on that side and as the game went on we started to tire because we were playing with 10. But we waited at the right time and brought on a runner and started to play vertically, not horizontally and it paid dividends for us today," he explained.

The St Catherine-based Dunbeholden climbed into the fourth spot on nine points from six games and was well in control of a playoff position with four games remaining.

Man-of-the-Match: Saneekie Burton (Dunbeholden FC)

Teams
Dunbeholden: 32-William Benjamin, 03-Andre Dyce, 33-Shaquille Dyer, 13-Shevan James, 26-Romario McPherson, 35-Mark Miller, 21-Shakeen Powell, 44-Dwayne Smith (16-Kemoy Atkinson 81st), 12-Kimoni Bailey (38-Clive Wedderburn 81st), 17-Atapharoy Bygrave, 24-Saneekie Burton (30-Rushane Taylor 89th).
Subs not used: 40-Damion Hyatt, 04-Maurice Mais, 15-Craig Gayle, 29-Deshawn Plunket.
Coach: Harold Thomas
Booked: (Red): Shaquille Dyer 8th, (Yellow): Andre Dyce 20th, Craig Gayle 90+4

Vere United:30-Kadeem Davis, 13-Anjay Gayle, 03-Kenroy Lumsden, 05-Alton Lewis (16-Gregory Cousins 90+1), 14-Javier Brown, 17-Ricardo Dennis (29-Rasheed Thomas, 84th), 18-Lamard Neil (25-Shamar O'Connor 55th), 09-Ricardo Messam (12-Tavis Grant 55th), 11-Romone Plummer (21-Tyricke Harrison 90+1), 20-Trevance Salamon, 24-Tyrese Harrison.
Subs not used: 22-Dunsting Ghen, 06-Tashaine Campbell.
Coach: Donovan Duckie
Booked: Romone Plummer 11th

Referee: Steffon Dewar
Assistant Referee 1: Lloyd Edwards
Assistant Referee 2: Ricardo McKenzie
Fourth Official: Carvel Banton
Match Commissioner: Elaine Walker-Brown
---
For more information contact JPL @ jplcomms@gmail.com