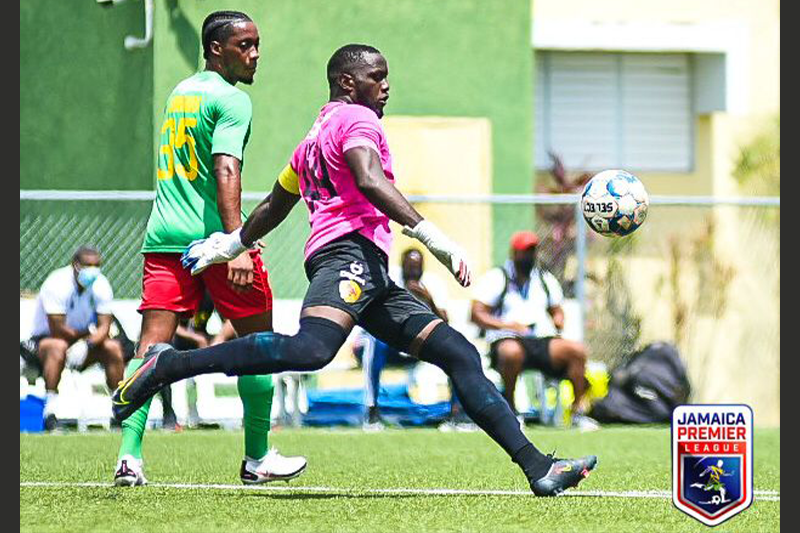 VICTORY FOR HUMBLE LION!
JAMAICA PREMIER LEAGUE
KINGSTON, JAMAICA
Saturday, July 31, 2021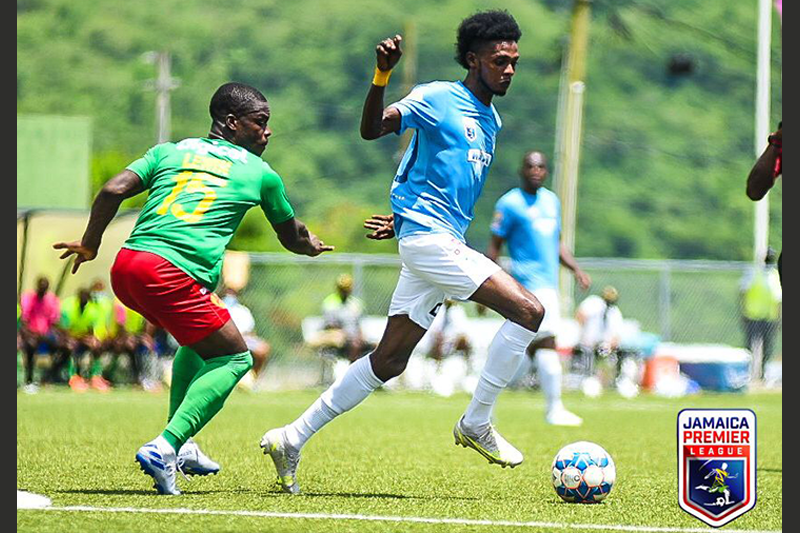 Humble Lions registered their first win of the season with a come-from-behind 2-1 win over Waterhouse FC in their Jamaica Premier League match at the UWI-JFF Captain Horace Burrell Centre of Excellence.

Veteran midfielder Andrew Vanzie netted both goals in the 19th and 43rd minutes for his third goal of the season.

It was Humble Lion's first win from six matches and they temporarily climbed off the bottom of the league into 10th position on three points.

But significantly, despite their poor run, they are just three points off a top-six playoff spot with four games remaining.

Colorado Murray had given Waterhouse a 17th minute lead with a glancing header from a corner kick.

The Drewsland-based Waterhouse, which was losing their first match of the season from five games, remained in the sixth spot on six points.

Waterhouse started on fire and was the more aggressive team as they dominated the early proceedings and deservedly took the lead.

Murray popped up at the near post and headed home from a corner kick and it seemed Waterhouse were well on their way to remaining unbeaten.

But Vanzie had other ideas and from a free-kick, a poor clearance fell nicely to him and he made no mistake from well inside the box, firing through a crowded area and into the net.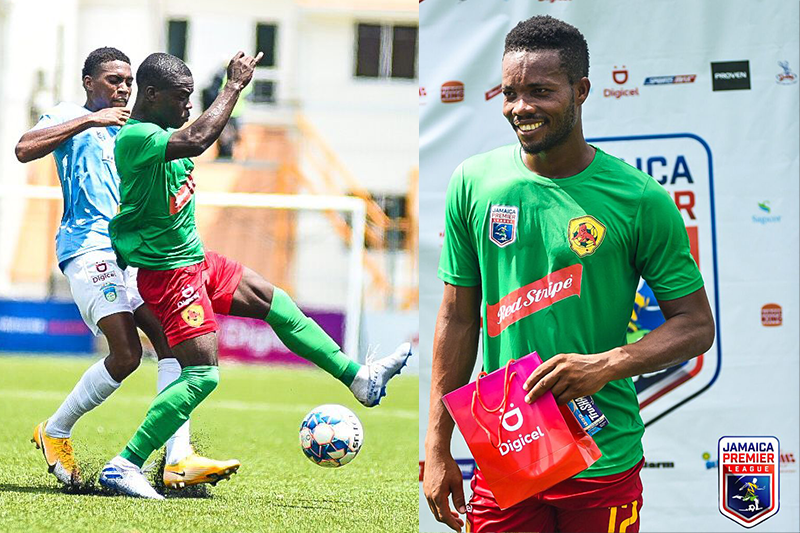 Then things got worse for Waterhouse as Shawn Dewar fouled Andre Clennon in the box and referee Christopher Mason had no problem pointing to the spot.

Vanzie once again took charge and easily dispatched the penalty kick giving Humble Lion a well-needed victory and eased the pressure on head coach Andrew Price.

"It wasn't the prettiest of games but it was a gutsy performance. I asked for some energy today and I got it," said a relieved Price.

Meanwhile, Waterhouse's head coach Marcel Gayle said he knew Humble Lion would be coming out fighting because their backs are against the wall.

"It's one of their best performances of the season. But we were gallant today but the front of goal our conversion rate has been plaguing us all season," said Gayle.

Man-of-the-match: Andrew Vanzie (Humble Lion)

Teams
Humble Lion: 44-Dennis Taylor, 51-Linval Lewis, 18-Shemar Rhoden, 35-Ricko Edwards, 23-Suege Graham (30-Shamarie Dallas 79th), 12-Andrew Vanzie, 13-Mark Rodney, 09-Jermaine Christian, 24-Leonardo Jibbison (19-Gregory Lewis 79th), 14-Andre Clennon (27-Gregory Morgan 90+1), 15-Lorenzo Lewin (03-Romeo Parkins 90+1).
Subs not used: 55-Mikhail Harrison, 60-Keneil Petrie, 19-Gregory Lewis, 06-Fabian Pascoe, 22-Kevon Reid, 30-Shamarie Dallas, 27-Gregory Morgan, 29-Javane Thompson.
Coach: Andrew Price
Booked: None

Waterhouse: 40-Zemioy Nash, 16-Kymani Campbell, 08-Nicholy Finlayson, 13-Ricardo Thomas, 15-Andre Fletcher (35-Roshane Sharpe 65th), 10-Kenroy Howell, 26-Ramone Howell (37-Rafeik Thomas 87th), 55-Shevon Stewart (59-Rohan Beadle 83rd), 28-Shawn Dewar (18-Shaquille Bradford 65th), 20-Denardo Thomas, 22- Colorado Murray
Subs not used: 01-Akeem Chambers, 03-Loloxley Reid, 24-Elivis Wilson, 25-Duvaughn Dunkley.
Coach: Marcel Gayle
Booked: Nicholy Finlayson 55th, Shaquille Bradford 72nd, Roshane Sharpe 84th.

Referee: Christopher Mason
Assistant Referee 1: Damion Williams
Assistant Referee 2: Rolonzo Bennett
Fourth Official: Andrew Hayden
Match Commissioner: James Pearson
---
For more information contact JPL @ jplcomms@gmail.com