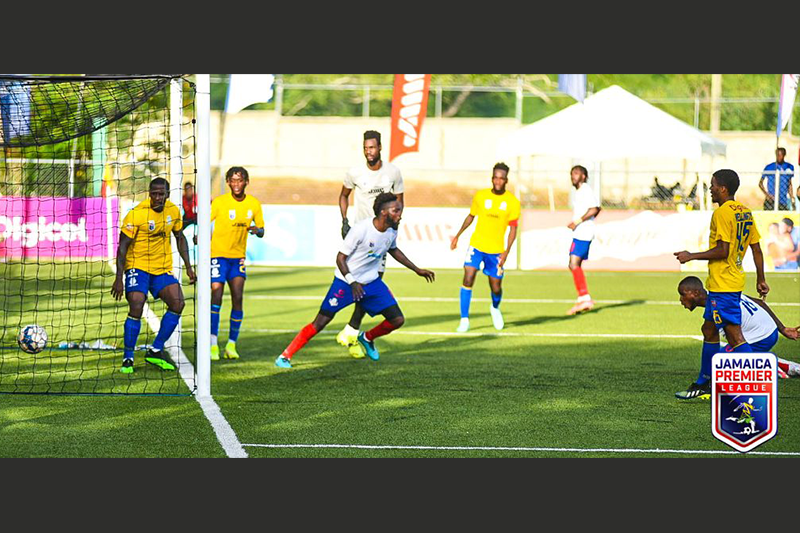 PORTMORE DRAWS WITH HARBOUR VIEW FC
JAMAICA PREMIER LEAGUE
KINGSTON, JAMAICA
Saturday, July 31, 2021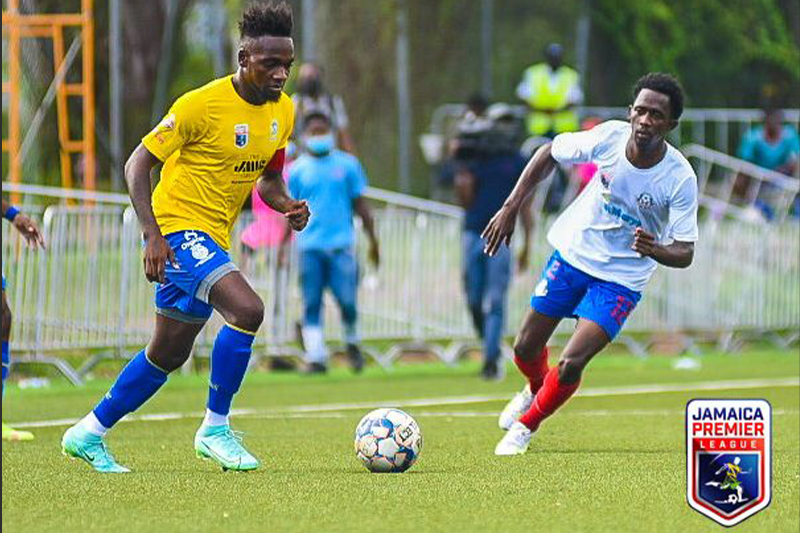 With the last kick of the game, Raffique Bryan scored in the 97th minute enabling Portmore United to earn a dramatic 1-1 draw with Harbour View in their Jamaica Premier League at the UWI-JFF Captain Horace Burrell Centre of Excellence.

Substitute Bryan who replaced Tajay Brown in the 75th minute, stabbed home from close range in time added on and broke the hearts of Harbour View who had victory in their grasp.

Former National Under-17 player Cristojaye Daley had given Harbour View a 65th-minute goal and it looked like the winner.

The 18-year-old Daley, who side-footed home from just outside the box in the 65th minute, was notching his third goal of the season. The lively and skilful player had scored twice against Vere United last week.

But with five minutes of time added on, referee Veralton Nembhard, Bryan earned a share of the points for Portmore United at the death.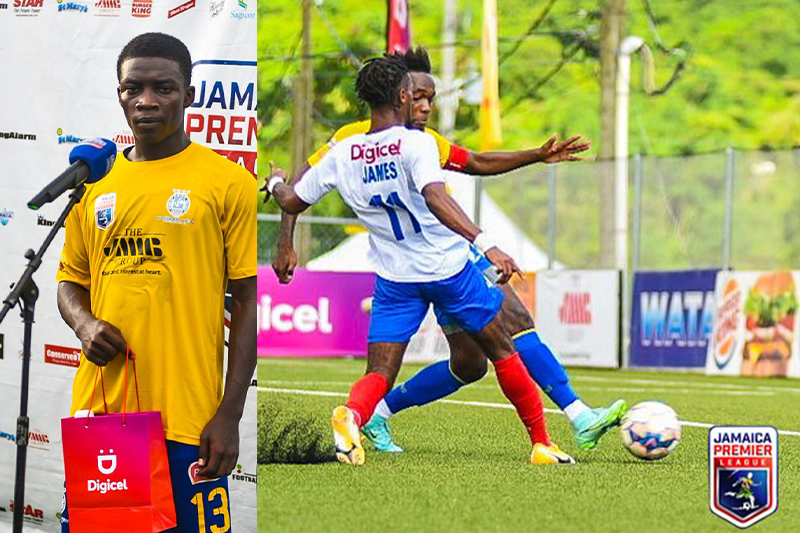 It was a crucial point that pushed Portmore United to 13 points and extended their lead atop the standing to two points. The Stars of the East remained in the third spot on nine points.

It wasn't the most attractive or entertaining game in terms of chances but it ended in a dramatic fashion that irked one coach and pleased the other.

Harbour View's head coach Ludlow Bernard was left despondent and he left referee Nembhard knew.

"I was just reminding him that he had played two minutes over the time and I didn't go across to intimidate him," Bernard explained.

"But after all, I thought my team did fairly well to gain all three points. I must commend the players for the discipline that we spoke about earlier that we really wanted to exercise in this game and I thought it was immaculate and it's unfortunate how the game ended," said Bernard. Portmore's coach Ricardo Gardner noted that players must play to the final whistle and that's exactly what his team did.

"I must commend the players for playing to the end, to the final whistle. We were one-nil down and we never gave up. We worked our socks off and it paid off in the end," he pointed out.

"I think it should have been 10 minutes instead of the five minutes with the amount of extra time. Football games start with a whistle and it finishes with a whistle," Gardner added.

Man-of-the-Match: Cristojaye Daley (Harbour View)

Teams
Harbour View: 50-Akeem Smith, 03-Tarick Ximinies (45-Renaldo Wellington 83rd), 17-Ajeanie Talbott, 44-Lovel Palmer, 12-Casseam Priestly, 21-Odorland Harding, 14-John Luca Levee (24-Ronaldo Robinson 56th), 16-Garth Stewart (31-Gerald Neil Jnr 76th), 13-Cristojaye Daley (23-Saqlain Waul 84th), 08-Lennox Russell (27-Jamone Shepherd 84th), 22-Oquassa Chong.
Subs not used: 40-Jermaine Thompson, 15-Tyrese Williams, 18-Ron-Jay Watson, 28-Shawn Daley.
Coach: Ludlow Bernard
Booked: Garth Stewart 50th, Gerald Neil Jnr 88th

Portmore United: 13-Kemar Foster, 04-Damano Solomon, 14-Alvinus Myers (34-Omar Reid 14th), 23-Emelio Rousseau, 29-Tajay Brown, 16-Demar Rose , 07-Seigle Knight, 08-Ricardo Morris, 09-Demario Phillips, 11-Shante James, 12-Javick McFarlane.
Subs not used: 01-Eric Edwards, 03-Noel Walker, 28-Steven Young, 19-Nicholas McArthur, 21-Jevoun Bascoe, 10-Raffique Bryan, 22-Zain Hylton.
Coach: Ricardo Gardner
Booked: Omar Reid 49th

Referee: Veralton Nembhard
Assistant Referee 1: Ojay Duhaney
Assistant Referee 2: Garvin Carvalho
Fourth Official: O'Hara Headley
Match Commissioner: Ewan Scott
---
For more information contact JPL @ jplcomms@gmail.com