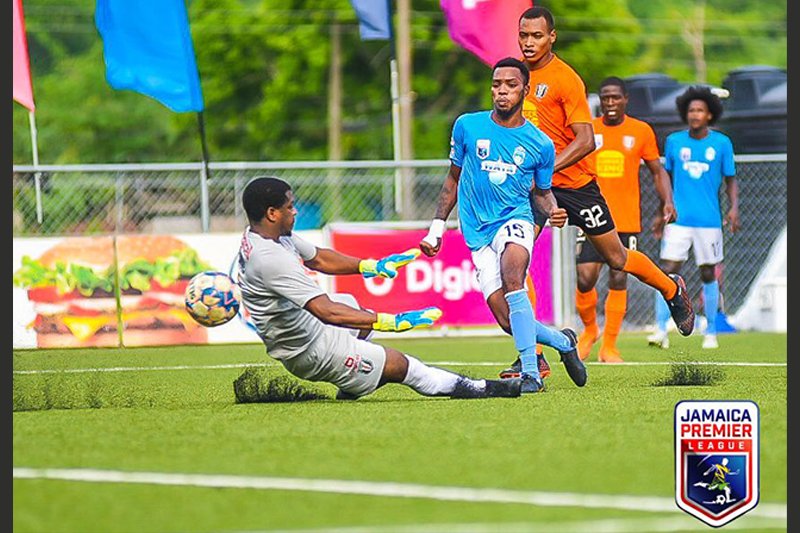 Tivoli Gardens and Waterhouse FC played to a 1-1 draw
JAMAICA PREMIER LEAGUE
KINGSTON, JAMAICA
Monday, July 26, 2021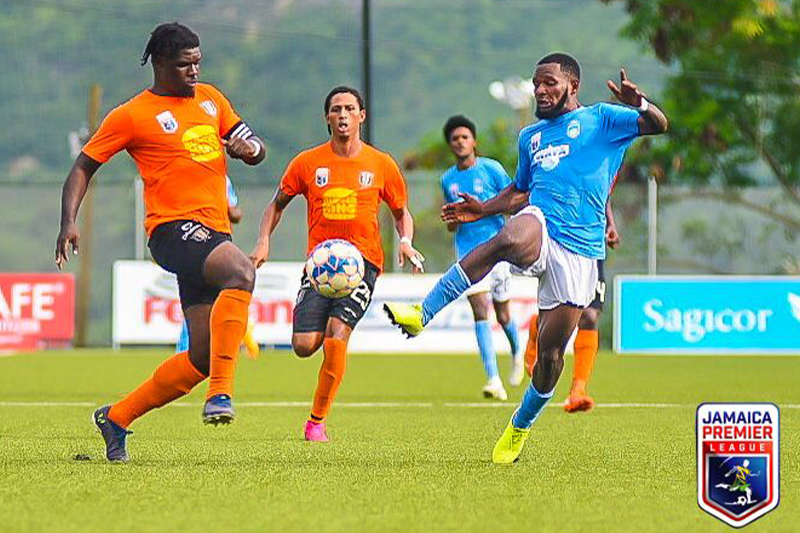 Tivoli Gardens and Waterhouse FC played to a 1-1 draw in the last match of the fifth round of the Jamaica Premier League today at the UWI-JFF Captain Horace Burrell Centre of Excellence.

Andre Fletcher gave Waterhouse a 62nd-minute lead but just three minutes later, Devroy Grey earned a share of the points for Tivoli Gardens netting in the 65thminute.

It was a game that Waterhouse should have won as they created more clear-cut chances and would have left the game the more disappointed of the teams.

Waterhouse FC, one of only two unbeaten teams left in the league, inched to six points from four games inclusive of one win and three drawn games.

The West Kingston-based Tivoli Gardens are in the eighth spot on five points from their four games.

Both Waterhouse and Tivoli Gardens have a game in on the leaders. Waterhouse holds down the last playoff spot ahead of Dunbeholden FC also on six points but from five games.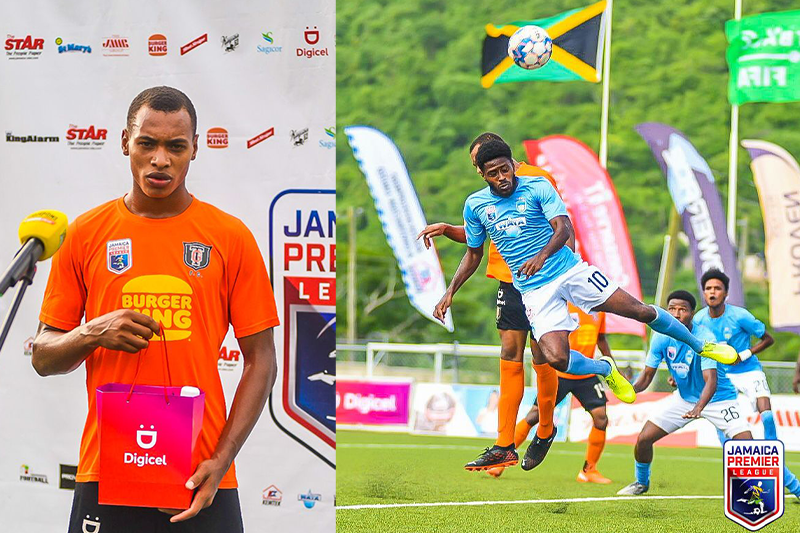 Tivoli Gardens are sitting just a point adrift in the eighth spot on five points as things are about to really heat up as the playoffs draw near.

Champions Portmore United lead with 12 points from five games ahead of the surprise package Vere United under the tutelage of Donovan Duckie.

Harbour View and Mount Pleasant are both on eight points in third and fourth spots with Cavalier sitting in fifth on seven points from four games.

At the other end of the spectrum, Clarendon-based Humble Lion is rooted to the bottom of the league pointless from five games.

Tivoli Gardens' coach Phillip Williams was very pleased with his team's overall display.

"We worked with some youngsters today and that's the way the league has been going basically. These youngsters worked their socks off and are crying out for their chances and we just have to take the bold move and use them," he pointed out.

Meanwhile, Waterhouse's assistant coach Damion Gordon said the team's attitude towards the game needed to be addressed.

"Football can be played in the simplest format and don't think we did that today," said Gordon.

Man-of-the-match: Odean Pennycooke (Tivoli Gardens)

Teams
Waterhouse: 01-Akeem Chambers, 16-Kymani Campbell, 08-Nicholy Finlayson, 13-Ricardo Thomas (18-Shaquille Bradford 80th), 15-Andre Fletcher (37-Rafeik Thomas 70th), 10-Kenroy Howell, 26-Ramone Howell (59-Rohan Beadle 90+3), 55-Shevon Stewart (21-Damion Binns 70th), 28-Shawn Dewar, 20-Denardo Thomas, 22-Colorado Murray
Subs not used: 40-Zemioy Nash, 06-David Edwards, 35-Roshane Sharpe.
Coach: Marcel Gayle
Booked: Shawn Dewar 73rd

Tivoli Gardens: 01-Nicholas Clarke, 05-Barrington Pryce, 14-Kemar Flemmings, 18-Devroy Grey, 08-Shavar Campbell, 09-Rodico Wellington, 12-Andre Smith, 20-Anthony Nelson (21-Justin Dunn 90+3), 25-Tommy Lawrence (19-Rushane Thompson 62nd), 32-Odean Pennycooke, 38-Romaine Bowers
Subs not used: 33-Edsel Scott, 24-Steve McQueen, 10-Jermaine Johnson, 27-Tkiven Garnett, 29-Earon Elliott.
Coach: Philip Williams
Booked: Barrington Pryce 53rd

Referee: Veralton Nembhard
Assistant Referee 1: Stephanie-Dale Yee Singh
Assistant Referee 2: Ricton Archer
Fourth Official: Damion Coombs
Match Commissioner: Garfield McDonald
---
For more information contact JPL @ jplcomms@gmail.com