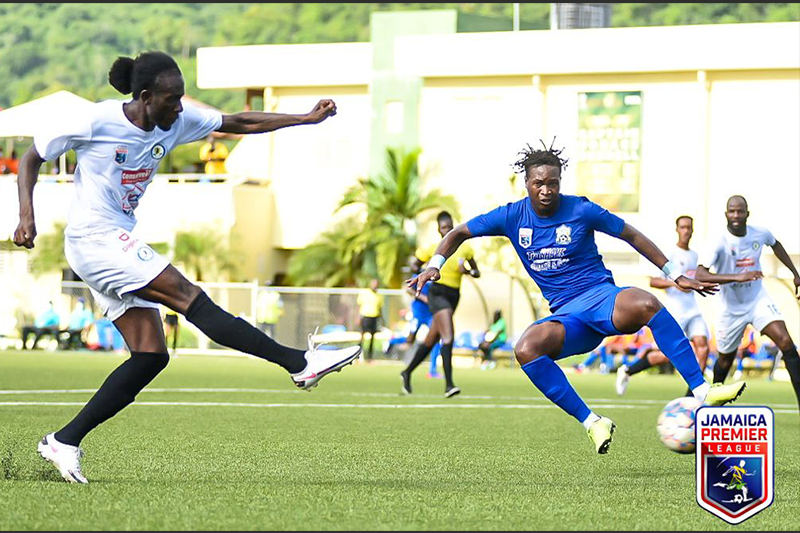 MOUNT PLEASANT FA AND MOLYNES UNITED BATTLE TO A 2-2 DRAW
JAMAICA PREMIER LEAGUE
KINGSTON, JAMAICA
Sunday, July 18, 2021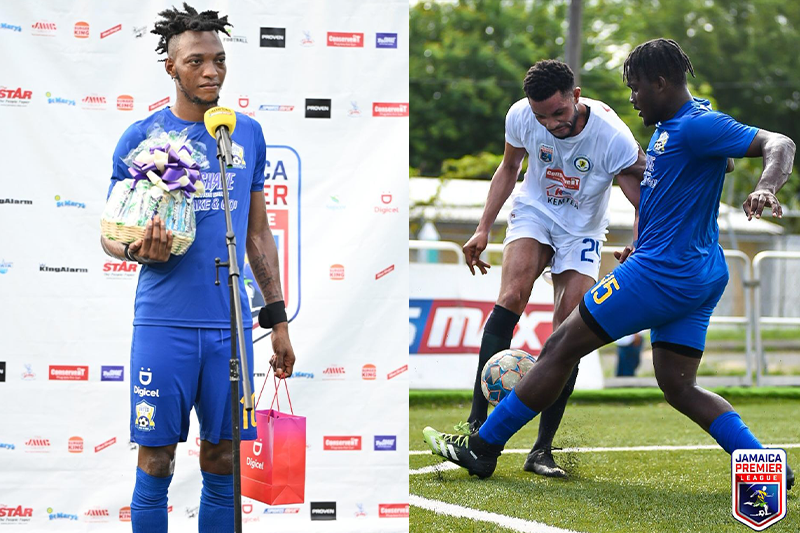 Mount Pleasant FA and Molynes United battled to an intriguing 2-2 in their Jamaica Premier League encounter at the UWI-JFF Captain Horace Burrell Centre of Excellence.

Former National Under-20 striker Nicholas Nelson (4th) and Sergino Frankson (87th) scored for Molynes United while Kesslon Hall (47th) and Liston James (50th) replied for Mount Pleasant.

The share of the points was a fair result and it inched Mount Pleasant to five points in the sixth spot from four games while Molynes United are on two points in 10th place from three games.

Both teams started the game under new coaches with Englishman Walter Downes taking over from Paul Davis at Mount Pleasant while Anthony Patrick replaced Calvert Fitzgerald at Molynes United.

And it was a dream start for Patrick as Nicholas Nelson pounced on a headed pass by his brother Jermy Nelson's toe-poked home ahead of the flat-footed defender Osani Ricketts.

But Mount Pleasant responded with two goals in three minutes in the second half by Kesslon Hall and Liston James.

Hall tapped home after McCalla's header squirmed under Molynes' goalkeeper Roje Williams although it seemed destined to get over the line. But Hall made sure.

Then defender James carried the ball unmolested out of defense and played the ball out wide and somehow continued his run and was at the end of Francois Swaby's cross to nod home and completely turned the game around for Mount Pleasant.

But just when it seemed Downes would kick off his coaching stint in Jamaica with a win, another defender, Sergino Frankson found space at the back post and fired home from a corner and pulled Molynes United leveled.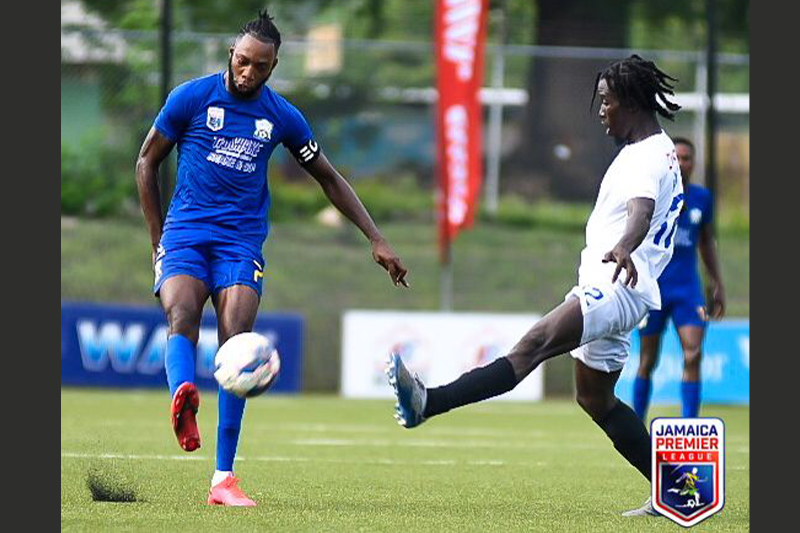 Molynes United's assistant coach Andre Daley, pointed out that they adjusted their starting roster to facilitate the playing style of Mount Pleasant.

"We started the game on the right foot, how we wanted to play because we analyzed our opponent and we made some changes to our team and got the first goal," he explained.

But lack of concentration hampered their flow in the second half.

Meanwhile, Mount Pleasant coach Downes thought his team started too slowly probably because of the logistical issues they had in reaching the venue.

"We didn't start the way I would have liked but our approach to the second half was much better. We had a disruptive journey here today but it was no excuse still," Downes pointed out.

Man-of-the-Match: Nicholas Nelson (Molynes United)

Teams
Molynes United: 01-Roje Williams, 17-Damion Thomas, 21-Kemar Seivwright, 45-Malika Cocking, 14-Sergini Frankson, 31-Fabiki Farquharson, 07-Jermy Nelson (50-Rashawn Livingston 84th), 08-Tyrique Wilson, 15-Tyrese Wynter (05-Keith Wright 86th), 06-Tyrique Sutherland, Nicholas Nelson.
Subs not used: 40-Leon Taylor, 04-Ackeem Stewart, 25-Orane Ferguson, 36-Ricardo Phipps, 09-Anthony Greenland,.
Coach: Anthony Patrick
Booked: Malika Cocking 16th, Tyrese Wynter 62nd, Fabiki Farquharson 90+1

Mount Pleasant: 40-David Swaby, 03-Ladale Richie, 04-Alwayne Harvey, 12-Latroy Laing, 24-Osani Ricketts, 05-Leonard Rankine (32-Gary Mills 79th), 06-Liston James, 14-Sue-Lae McCalla , 10-Kemar Beckford (09-Daniel Green 79th), 11- Kesslon Hall (08-Jourdaine Fletcher 79th), 16-Francios Swaby (07-Devonte Campbell 90+3).
Subs not used: 55-Michael McKenzie, 29-Tajay Anderson, , 25-Sherman Goulbourne.
Coach: Walter Downes
Booked: Leonard Rankine 38th, Latroy Laing 59th.

Referee: Odette Hamilton
Assistant Referee 1: Stephanie-Dale Yee Singh
Assistant Referee 2: Keneil Wright
Fourth Official: Steffon Dewar
Match Commissioner: Lascelles Logan