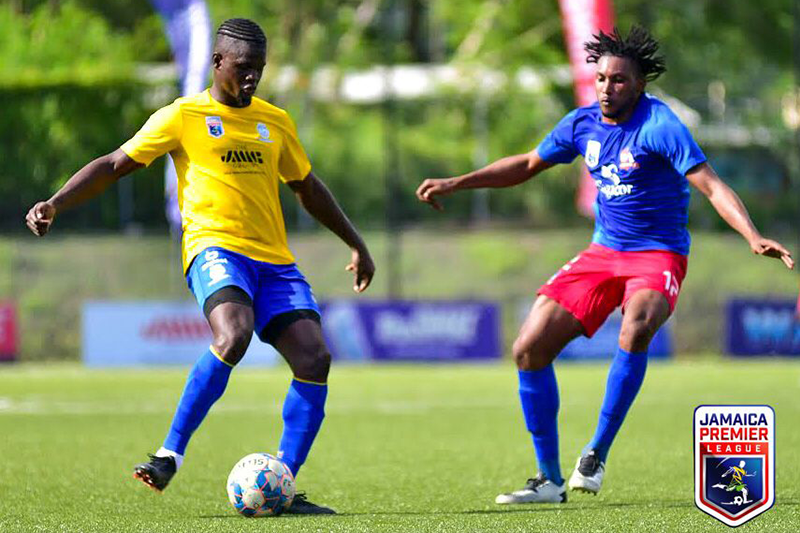 Harbour View Blanked Dunbeholden 2-0
JAMAICA PREMIER LEAGUE
KINGSTON, JAMAICA
Saturday, July 17, 2021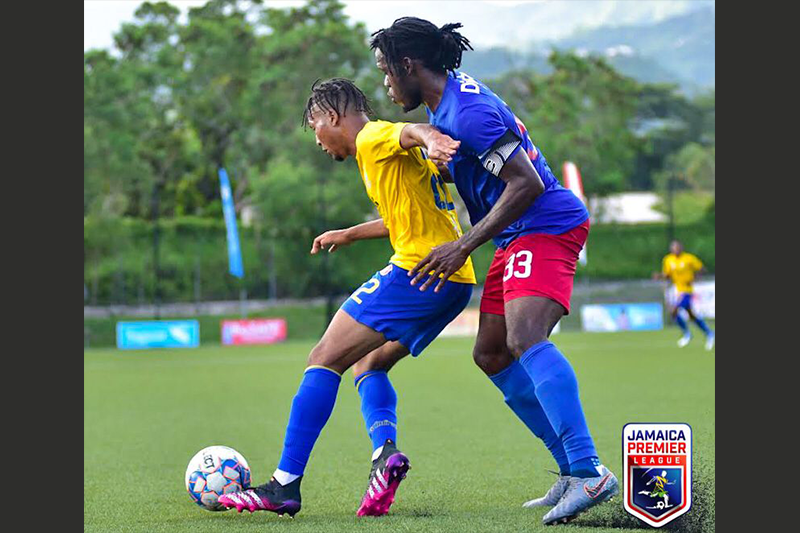 Harbour View blanked Dunbeholden 2-0 in the feature game of the Jamaica Premier League at the UWI-JFF/Captain Horace Burrell Centre of Excellence.

Goals by Oquassa Chong (32nd) and Tevin Scott (44th) gave Harbour View their second win of the season and moved them to the top of the league on eight points from four games.

St Catherine-based Dunbeholden, which was losing their third match in four games, remained in the ninth spot on three points.

It was an impressive, matured display by the Stars of the East looking like a well-oiled machine and certainly a team to be content with.

Harbour View was quick out of the blocks as 16-year-old Tarick Ximinies fired just over the bar in the fourth minute and seconds later, Tevin Scott tested goalkeeper Damion Hyatt with a ferocious shot which was tipped over for a corner.

But Dunbleholden hit back as Atapharoy Bygrave was through on goal in the fifth minute and with only goalkeeper Tafari Chambers to beat, he chipped wide.

Dunbeholden were trying to play out from the back and a poor pass sent Tevin Scott through on goal but his low grounder hit the upright in the 14th minute.

Dunbeholden would have lost their midfield general Nickoy Christian through injury in minute 25 and that really hampered their fluency going forward.

Then four minutes later, the lively Tevin Scott was fouled in the box and Chong stepped up and converted the resulting penalty kick in the 29th minute.

It was Chong's fourth goal of the season and kept him at the top of the gold scoring chart.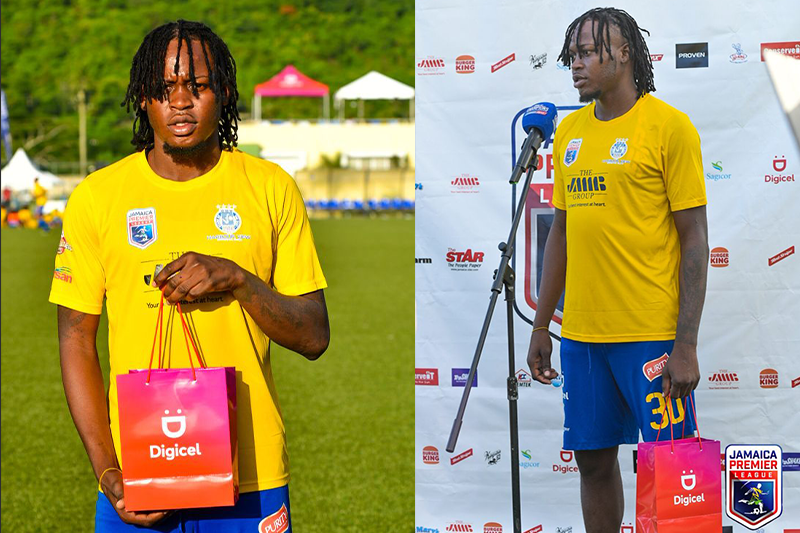 Scott popped up and doubled Harbour View's lead in the 44th minute slotting home from close range, a cheeky freekick from Cristojaye Daley.

Dunbeholden had some chances and Bygrave even saw his header hit the outside of the upright and Kimoni Bailey tried to cut inside when in fact, he should have shot at goal and was dispossessed.

But it was a very good and deserved victory for Harbour View and Tevin Scott was also deservedly named Man-of-the-Match and he noted that his goal was what they practised.

"It was straight out of the training ground. It was something that we practised," said Scott.

Coach Harold Thomas in his second game in charge of Dunbeholden was tasting defeat for the second time.

"Our chances came very early in the game and we just never took them. We were lacklustre today but we still got enough chances to make a game out of it and we just never did that today," said Thomas.

"We gave up two goals from set-pieces and we have a lot of work to do. We just have to continue working," he added.

A more relaxed Ludlow Bernard, head coach of Harbour View, was a picture of satisfaction and he believes his team can go all the way.

"The objective is to challenge and the objective is to win. Although we have a youthful squad it is very important that we inculcate a winning mentality in these guys if they are going to be the future," said Bernard.
Team
Harbour View: 01-Tafari Chambers, 03-Tarick Ximinies, 17-Ajeanie Talbott, 44-Lovel Palmer, 12-Casseam Priestly, 21-Odorland Harding, 31-Gerald Neil Jnr, 13-Cristojaye Daley (45-Renaldo Wellington 84th), 08-Lennox Russell (28-Shawn Daley 84th), 22-Oquassa Chong (26-Romario Campbell 84th), 30-Tevin Scott (29-Oshane Staple 63rd).
Subs not used: 50-Akeem Smith, 18-Ron-Jay Watson, 27-Jamone Shepherd.
Coach: Ludlow Bernard
Booked: Tevin Scott 37th, Tarick Ximinies 80th and 90+3 (red)

Dunbeholden: 40-Damion Hyatt, 03-Andre Dyce, 33-Shaquille Dyer, 13-Shevan James, 26-Romario McPherson, 23-Nickoy Christian (10-Rodave Murray 25th), 21-Shakeen Powell 35-Mark Miller, 08-Johann Weatherly (25-Jevaughn Cole 67th), 12-Kimoni Bailey (38-Clive Wedderburn 68th), 17-Atapharoy Bygrave.
Subs not used: 32-Williams Benjamin, 04-Maurice Mais, 28-Deandre Johnson, 30-Rushane Taylor.
Coach: Harold Thomas
Booked: Shevan James 35th

Referee: Damion Coombs
Assistant Referee 1: Kioney Denton
Assistant Referee 2: Eron Simpson
Fourth Official: Veralton Nembhard
Match Commissioner: Anthony Gibbs
---
For more information contact JPL @ jplcomms@gmail.com