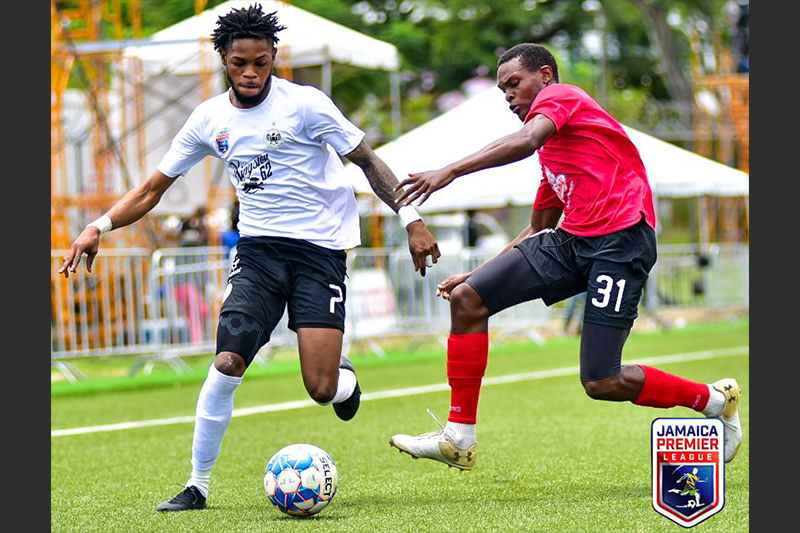 Cavalier Chip Arnett 3-0
JAMAICA PREMIER LEAGUE
KINGSTON, JAMAICA
Saturday, July 17, 2021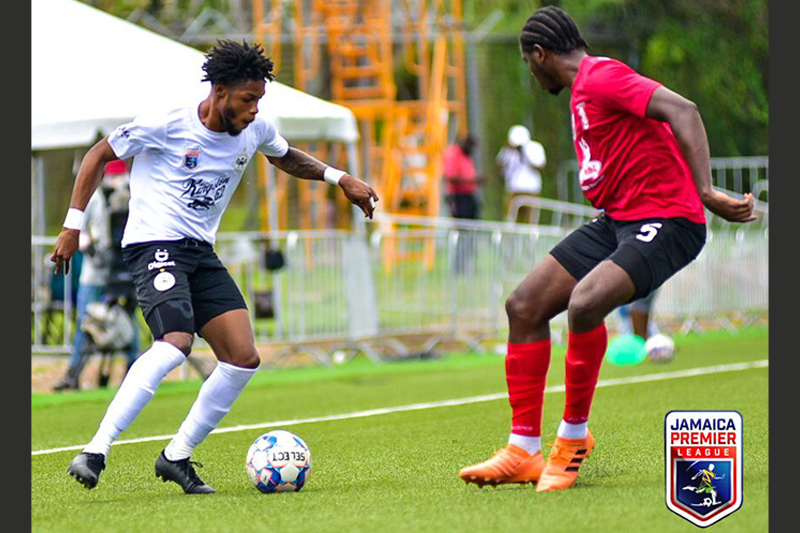 Two goals in four crippling minutes pushed Cavalier to a 3-0 win over Arnett Gardens in their Jamaica Premier League (JPL) game at the JFF-UWI/Captain Horace Burrell Centre of Excellence.

After playing second fiddle for most of the game, Cavalier struck decisively as Shaniel Thomas slotted home in the 52nd minute from a Ronaldo Webster cross and four-minute later, Melvin Doxilly's scissor kick made it 2-0 in minute 56.

Thomas would return for his second goal in the 79th minute slotting home from close range after Dwayne Atkinson's shot rebounded off the crossbar and he reacted quickly.

It was a brilliant build-up involving Atkinson who combined well with Kamoy Simpson to split open the Arnett backline.

Cavalier provisionally moved to the top of the JPL with seven points from four games while Arnett Gardens remained in the eighth spot on three points from three games.

It was the first win for Cavalier over Arnett Gardens in their last five meetings in what was a very good tactical encounter of two halves.

They should have taken the lead when Steve Clarke picked out Renaldo Cephas in the box but he muffled his shot wide in the 6th minute.

Arnett Gardens were the better team in the first half dominating possession and had 11 shots compared to none by Cavalier.

On the resumption of the second half, Arnett once again looked good and Hardley Barnes fired just wide in the 48th minute.

But Cavalier turned things around and ended the game brilliantly and could have won by a wider margin had they had a Shaniel Thomas goal ruled out for offside.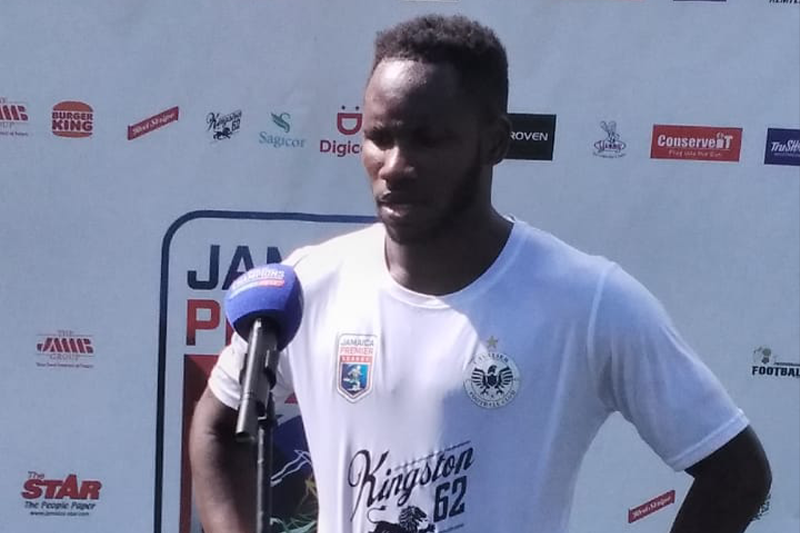 St Lucia's defender Melvin Doxilly of Cavalier who started in midfield was named Man-of-the-Match for his scissors kick.

"It was an amazing goal. I told myself I will score today and I want to say thanks to the Most High for making me score my goal today," said Doxilly.

Meanwhile, Cavalier's assistant coach Everdean Scarlett was happy for the win.

"It's a game of two halves. The first half they had the better of us but at half time we went in and made some changes. We decided that we are going to press Arnett more and get into the spaces," said Scarlett.

Losing coach Alex Thomas of Arnett Gardens said his young team still has a lot to learn.

"We have to learn to play both halves, first and second. We played a wonderful first half and in the second we came out flat and gave up some simple goals. But we have to learn, they are young and we are in a rebuilding process and we just have to keep working," he noted.

Teams
Arnett Gardens: 01-Chadeem Rodriques, 03-Oshane Roberts, 04-Ezran Simpson Jnr, 08-Marlon Martin (28-Deshawn Bernard 80th), 09-Hardley Barnes (16-Rushike Kelson 65th), 16-Romeo Guthrie, 19-Luca Kung, 05, Jonoy Cunningham, 07-Renaldo Cephas, 27-Steve Clarke (24-Damari Deacon 65th), 31-Donovan Segree.
Subs not used: 40-Shaquan Davis, 22-Kemoy Slowley, 20-Daniel Clarke, 32-Earl Simpson.
Coach: Alex Thomas
Booked: Jonoy Cunningham 71st, Donovan Segree 89th

Cavalier: 31-Jeadine White, 03-Jeovanni Laing, 04-Richard King, 07-Ronaldo Webster (09-Courtney Allen 85th), 16-Melvin Doxilly, 06-Nickache Murray (24-Kamoy Simpson 67th), 15-Kyle Ming, 12 Gadial Irving (25-Bryan English 67th), 17-Shaniel Thomas (21-Christopher Ainsworth.
89th), 10-Dwayne Atkinson, 11-Ajay Chin (22-Collin Anderson 67th).
Subs not used: 14-Lamont Rochester, 18-Jamar Purcell.
Coach: Rudolph Speid
Booked: Melvin Doxilly 90th

Referee: Steffon Dewar
Assistant Referee 1: Rolonzo Bennett
Assistant Referee 2: Yvette Stephenson
Fourth Official: Carvel Banton
Match Commissioner: Fitzroy Reid
---
For more information contact JPL @ jplcomms@gmail.com