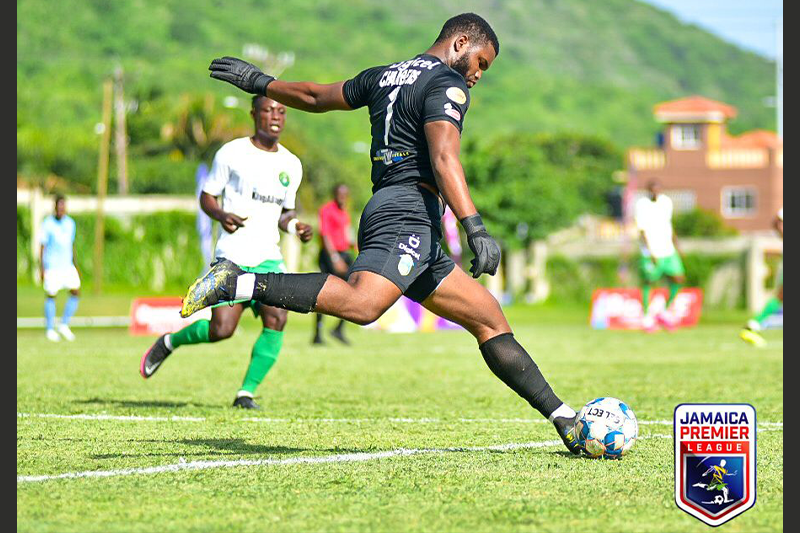 Waterhouse and Vere Battle To A Goalless Draw
JAMAICA PREMIER LEAGUE
KINGSTON, JAMAICA
Sunday, July 11, 2021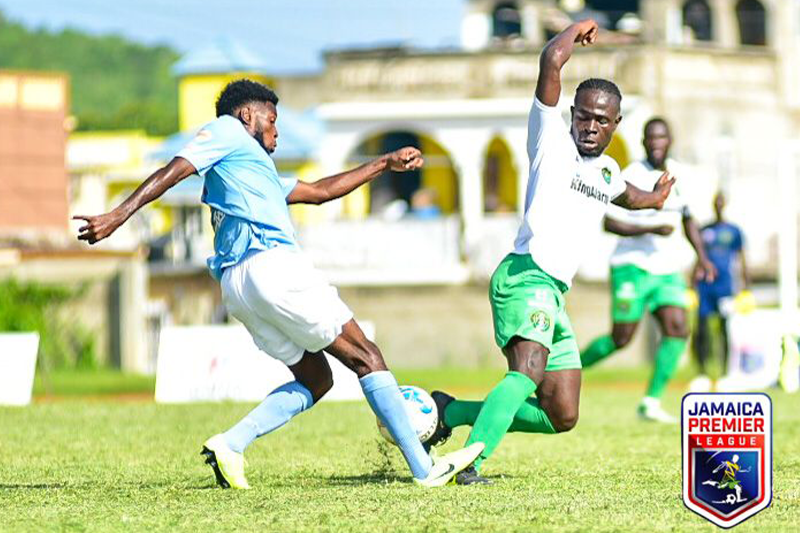 Waterhouse and Vere United battled to a 0-0 stalemate in their Jamaica Premier League match at the Stadium East field.

Vere United is showing that they belong with another sturdy well-organized display and eeked out a gritty share of the points with the more illustrious opponent Waterhouse.

Vere United, which flirted with relegation in the last campaign, jumped to the fourth spot on 5 points, the same as Waterhouse sitting in third, because of a better goal difference.

But it was a game Waterhouse should have won as they created more and better chances throughout although they were not clear-cut easy chances.

The Drewsland-based Waterhouse ended with 16 shots, seven of which were on target and 55 percent of the possession.

The Clarendon-based Vere United only had two shots and just one on target. But they stuck to their game plan and defended stoutly, led by the uncompromising Ricardo Campbell, who was voted Man-of-the-Match.

Vere United's head coach Donovan Duckie said they were pleased with the share of the points against one of the league's best teams.

"We are very pleased with a point. We knew that getting a point from this game would be a good achievement for us," said Duckie.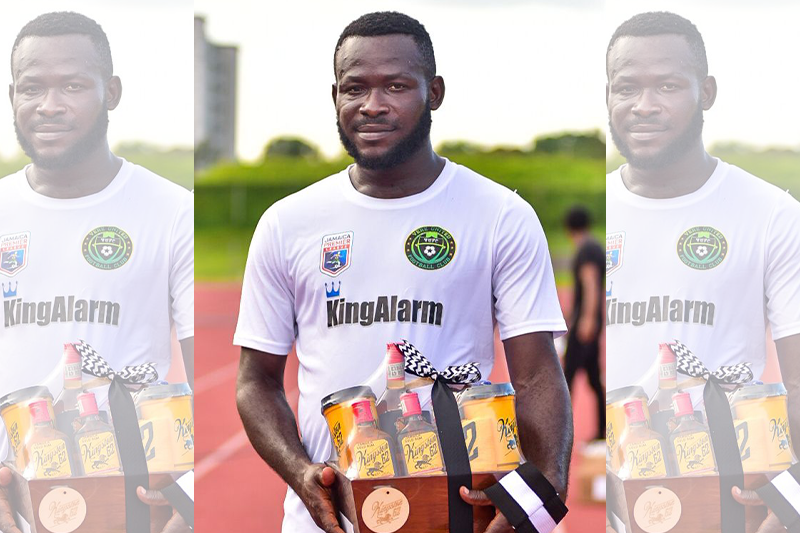 "We understand what is against us….those teams were playing in CONCACAF league and are more prepared than us and I thought we did exceptionally well," he noted.

Waterhouse's assistant coach Damion Gordon thought his team played well but just did not get the required result.

"I am not disappointed with the performance of the team but with the result. We did move the ball in changing the point of attack but they defended well," said Gordon.
"It's a game-by-game situation and there will be games like this," he explained.

Man-of-the-Match: Ricardo Campbell (Vere United)
Teams
Waterhouse: 01-Akeem Chambers, 16-Kymani Campbell (06-David Edwards 35th), 15-Andre Fletcher, 10-Kenroy Howell, 08-Nicholy Finlayson, 26-Ramone Howell, 13-Ricardo Thomas, 28-Shawn Dewar, 55-Shevon Stewart (21-Damion Binns 80th), 20-Denardo Thomas, 35-Roshane Sharpe (18-Shaquille Bradford 61st).
Subs not used: 40-Zemioy Nash, 37-Rafeik Thomas, 22-Colorado Murray, 27-Andre Leslie.
Coach: Marcel Gayle
Booked: Damion Binns 82nd

Vere United: 30-Kadeem Davis, 02- Ricardo Campbell, 06-Tashaine Campbell (25-Shamar O'Connor 49th), 03-Kenroy Lumsden, 05-Alton Lewis, 14-Javier Brown, 17-Ricardo Dennis (24-Tyrese Harrison 86th), 18-Lamard Neil, 11-Ramone Plummer, 20-Trevance Salamon, 23-Javel Ellis (09-Ricardo Messam 61st).
Subs not used: 40-Shavon Wilson, 25-Shamar O'Connor, 08-Najja Biggs, 29-Rasheed Thomas, 16-Gregory Cousins,.
Coach: Donovan Duckie
Booked: 06-Tashaine Campbell 14th, Shamar O'Connor 82nd.

Referee: Veralton Nembhard
Assistant Referee 1: Rolonzo Bennett
Assistant Referee 2: Gavin Carvalho
Fourth Official: Damion Coombs
Match Commissioner: James Pearson
---

For more information:
Email: jplcomms@gmail.com